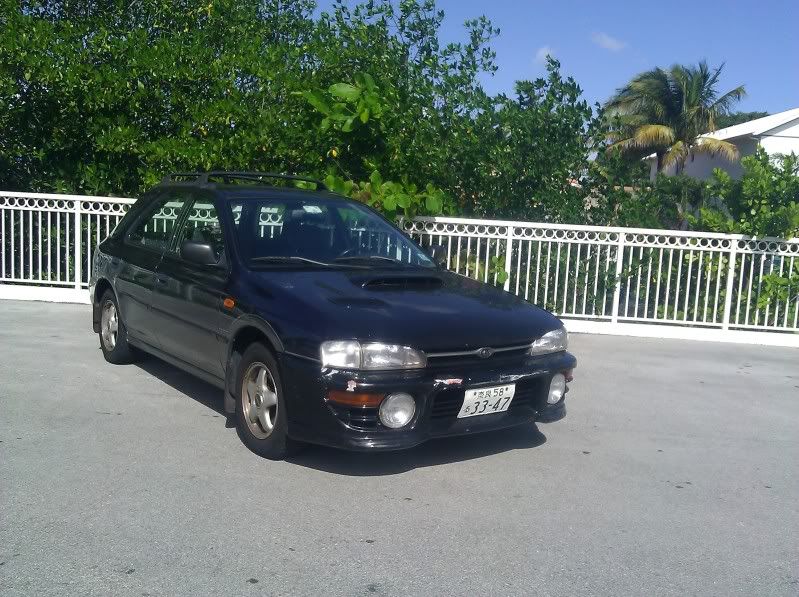 After doing what many young WRX swappers do (reference
93 WRX journal
), I hunted on Craigslist for a specific vehicle: a 1996 Impreza Outback Sport. First off, wagons are awesome. Then, it's AWD, and is the only year and model that an Impreza wagon came with rear disc brakes from the factory. These are loaded with crap like power locks, windows, and mirrors, and funky acid trip interior.
To Do:
swap with 93 wrx everything, rhd and all :burnout:
The Red car is going to be stripped of everything on the front clip, then the Blue car will be stripped in the same fashion. A little bit of firewall modification here and there, and the Blue car will be reassembled into a 1993 rhd wrx wagon with a 1996 obs unibody.
This swap will be done in less time than my last one. Stay tuned while we harvest the Red car for all of its parts...