Then i started to take apart my ej205 to start the maintenance on it before it goes in.
i believe it has an oil leak somewhere or its left over from the head gaskets leaking.
but i'm thinking the oil pressure sender is leaking.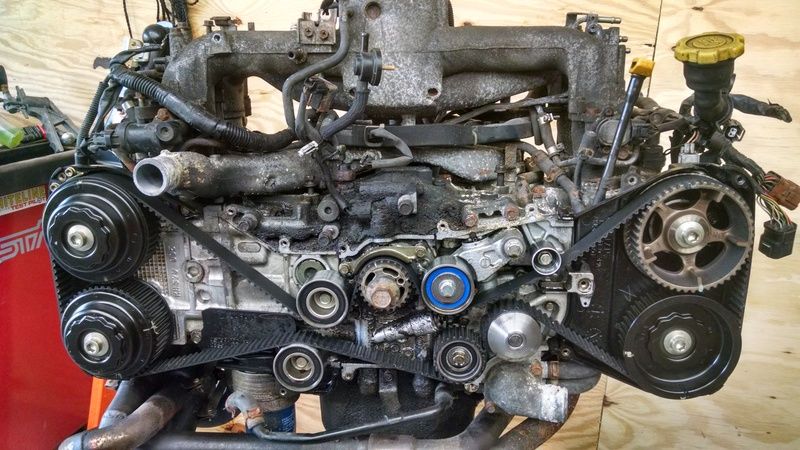 then i went to install what i though was stock injectors but they were yellow, no idea what they are.
Also waiting on someone to get back to me about merging a harness, but he doesn't respond to my messages :unamused: