I've been on this site for a very long time, many cars have come and gone. So i decided it should at least make a journal of my latest DD.
I don't have a ton of time to work on this, between my new garage being built and moving from one garage to another, working and picking up some house duties since my wife got a full time job.
But this is what she is: Brilliant Red 1995 Subaru Impreza L Sedan with a 2.2 and 4EAT. Manual windows and door lock also. 163K on here with timing belt and oil seals replaced at some point
Picked her up for cheap after I hit a deer with my 01 RS. Best part about it no quarter panel rot just a little rust starting. Very surprise for being a PA car all of its life.
First mods was some cheap struts and i picked up a set of 02-03 Maddad Road Hugger Springs from a buddy to give me a small drop.
I swapped a set of Legacy 15" 5 spokes with newish tires on them since the original owner was running bald tires in the back and new ones in the front.
Transferred my 19mm rear sway bar with kartboy endlinks on it also with a set of cheap ebay strut tower braces.
Also did a small tune up and flush a filled all fluids.
After i got all this sorted out and got a great alignment i decided to see what was up with the spray foam holding the headlight and marker in on the drivers side.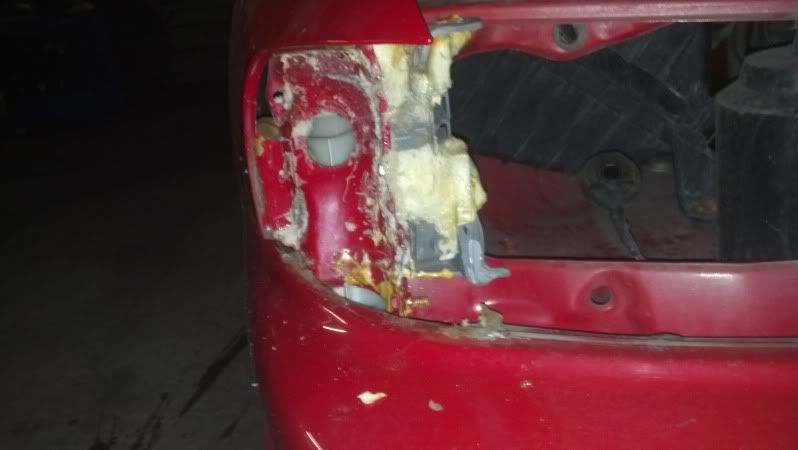 Since I removed the headlight the only spares I had were the 99-01 crystal clear headlights, so i installed them and a set of side markers. No grill for now until i can get to the junk yard.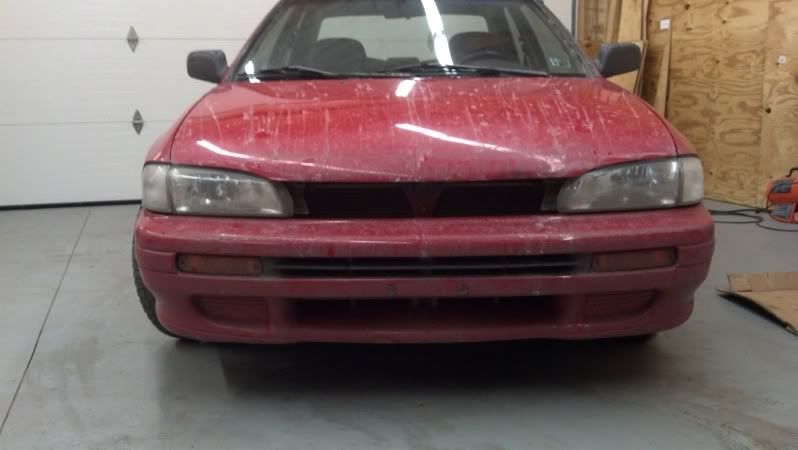 Then the snow started here in the good old NE PA, so the set of studded Firestone Winter Force tires are on now.