Y2K GM6 & 65 'Stang Fastback
I bought my car in Dec. 2010 and I have just been lazy about doing this. But it has been a great car. I used to have a 1992 Nissan Sentra SE-R and I loved it. I really wanted to find something a little newer than getting another old car. I was researching the RS and I loved everything about it. When I found the one I was to buy, I was surprised to find that the 2000 RS coupe was a lot like my SE-R and even shared some of the parts and electronics. The car has been great and fixing it up has been a lot of fun
I over-revved the engine a week after I bought it and replaced the engine. It has been one of the easiest cars I have ever worked on to do anything. I also very much pride myself in completing 99.9% of the car myself, .1 being the wiring that Iwire did, in which, he did an amazing job on.
---------LIST OF MODS--------
INTERIOR AND I.C.E.
. Genuine STi/22B Stainless Door Sills
. 2015 WRX STi Red Leather 6 Speed Shift Knob
. ZealousInterior Genuine Leather Shift Boot
. 2004 WRX Front and Rear Black Cloth Seats
. 2006 WRX STi Black Floor Mats
. 2005 WRX STi Gauge Cluster
. 2004 WRX STi Lamco Triple Gauges w/ Red LEDs
. 2005 WRX STi Steering Wheel
. Euro LHD Passenger Airbag Delete Glove Box (Big Thanks to HotTubRob!)
. 1999 WRX JDM Visors
. 1999 WRX Type RA Stereo/HVAC Gunmetal Surround
. 1999 WRX Red Hazard Switch
. Factory RS Faux Carbon Fiber Trim
. WRX OEM Stainless Steel Pedal Set
. 2004 STi Red stitched E-brake Handle
. 2006 WRX 6-Disc CD Changer Headunit
. Alpine Type S 6 1/2" Front Component Set
. Alpine Type S 6 1/2" 3-way Rear Speaker Set
. OEM Subaru 120 Watt Subwoofer
. Added OEM Trunk Light
. White LED Dome Light Bulbs
. Aftermarket Vent Hood Scoop
EXTERIOR
. 1999 Ver. 6 WRX Front Bumper w/ Lightweight Bumper Beam
. 1999 Ver. 6 WRX Rear Smooth Bumper w/ Spats and Lightweight Bumper Beam
. 1999 Ver. 6 WRX Crystal Headlights w/ Clear Corners and Side Markers
. 1999 Ver. 6 WRX Aluminum Hood
. 1999 Ver. 6 WRX Front Fenders
. 1999 Ver. 6 WRX Front Grill w/ New Genuine Cherry Blossom Red Pleiades Badge
. Genuine WRX "Type R" Decal
. Reproduction Factory Style "WRX" Trunk Decal
. Ver. 3/4 Fluted Glass Foglights
. Ver. 6 Genuine STi Front
. Australian Clear Foglight Covers
. JDM Clear Taillights
. Clear Side Markers
. JDM Flat Metal Fuel Door w/ 05 WRX Cables and Interior Pulls
. Tein Hood Dampers
. All Exterior Lights Replaced with LEDs
. PIAA 400/500 Hz Sport Horns
. Custom Made Front License Plate
. 2006 WRX STi Diffuser w/ Bracket
. JDM GC8 Rear License Plate Bracket, Courtesy of JdmGary!!
. JDM GD Yellow Rainbow Foglights
. Ebay 6000K LED Headlight Bulbs
CHASSIS
. Whiteline Adjustable 22mm Front Sway for GC8 w/ poly bushings
. Whiteline adjustable 24mm Rear Sway for GC8 w/ Poly bushings and Acura RL Endlinks
. Perrin Rear Sway bar Endlinks
. OEM WRX Upgrade Factory Stout Mounts for The Rear Sway
. 1999 Ver. 6 WRX Aluminum Front Control Arms
. Full Polyurethane Bushing Kit for All Control and Trailing Arms
. 17x7.5 OEM 04 BBS STi Rims Powder Coated Silver
. 1999 Ver.6 STi Rear Struts
. KYB AGX Front Struts
. SPT Lowering Springs
. JDM STi Carbon Fiber Strut Brace
. Whiteline Subframe Lockdown Bolts
. Whiteline Poly Subframe Bushings
. 2004 STi Steering Rack w/ Custom Made Joint.
. Whiteline Poly Steering Rack Bushings
. Cusco Rear Strut Tower Brace
. Cusco V.1 Front Subframe Brace
. Stainless Steel Brake Lines
. 2007 WRX 4/2 Pot Brakes Upgrade w/ Kartboy Rear Adapters
. WRX Front and Rear Rotors
. Cusco Rear Subframe Brace (for Diffuser)
. Zerosports Roll Center Adjusters
. Group N Strut Top Mounts
. Grimmspeed Master Cylinder Brace
. Paranoid Fabrications Cowl Brace
. Laile Beatrush Rear Differential Lockdown
. Laile Beatrush Rear Differential Subframe Brace
. Ultra Racing 6 Point Lower Side Braces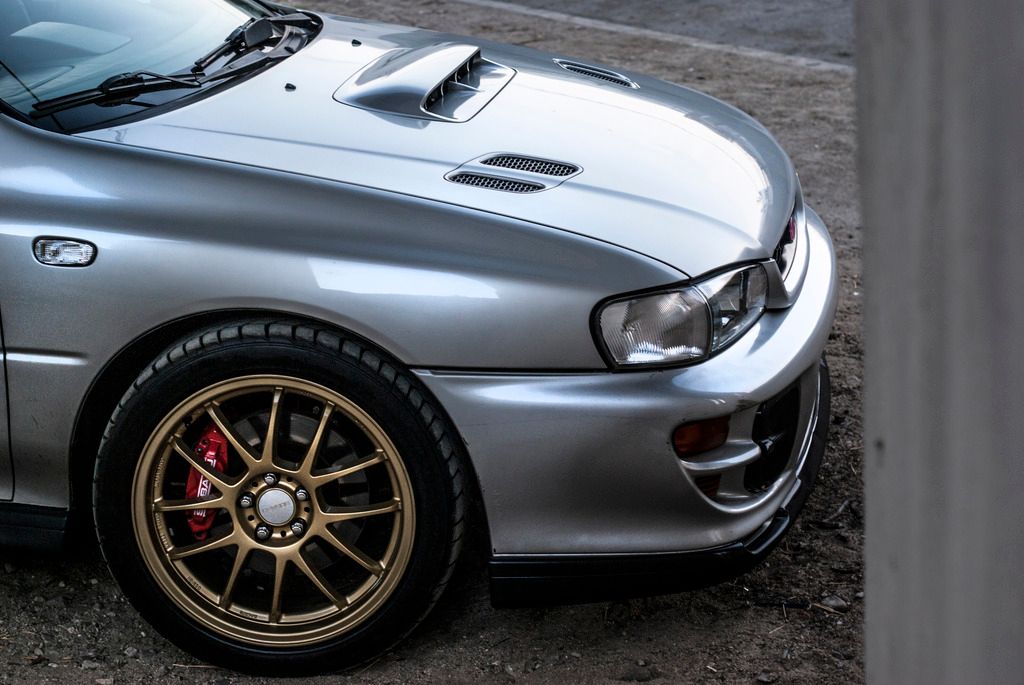 By Longinus
DRIVETRAIN
. California BAR Sticker!!
. Megan Racing Hard Engine Mounts
. Subaru Group N 6-Speed Transmission Mount
. Subaru Group N Dogbone Mount
. Kartboy Short Shifter
. Kartboy Polyurthane Shifter Bushing
. Kartboy Shifter Stabilizer Bushing
. Whitline Polyurethane Transmission Subframe Bushings
. Polyurethane Differential Stay Bushings
. 2005 STi 3.90 Transmission and Differential
. Fidanza Aluminum Flywheel
. Exedy Stage 1 Clutch
. Custom R180/R160 Rear Axles
. Clutch, Slave, and Hoses All Sourced From 05 STi
. 2006 Outback TYC 110 Amp Alternator w/ Ralco Aluminum Pulley
. K&N Short Ram Air Intake for 2004 WRX
. Motul 75w-90 for the 6-speed
. Motul SAE 90 for the R180 Rear Differential
. 3" MRT Turbo back Exhaust with High Flow Cat
. Perrin Equal Length Header
. Perrin Aluminum Crank Pulley
. Cosmo Racing Ignition Coils
. 2005 WRX STi Intercooler
. 1999 EJ207
. Probe Forged OEM Sized Pistons
. ARP Rod Bolts
. ARP Head Studs
. ACL Racing Rod and Main Bearings
. JE Racing Piston Rings
. Rebuilt Heads w/ Valve Job and New Seals
. OEM WRX STi Turbo Back Exhaust (for Emissions Purposes)
. Gates Racing Timing Belt Kit
. Killer B Windage Tray and Oil Pickup w/ EJ255 Oil Pan
. Aeromotive 340LPH Fuel Pump
. Intake, Fuel, and Engine Wiring Supplied by 2004 WRX
. DCCDPro
. COBB AccessPort V2
. Tactrix Openport 2.0
. All wiring done by Iwire, big thanks for all the help Brian!!
. Misc parts sourced at S&S, big thanks to Dave and Aaron for all their help!!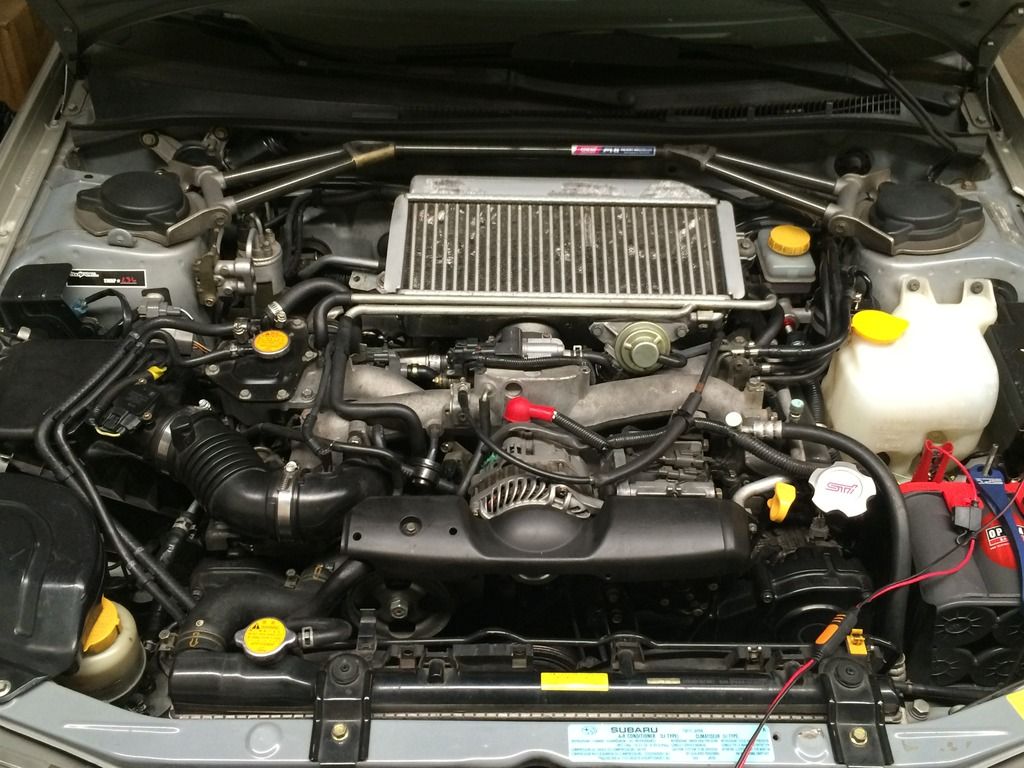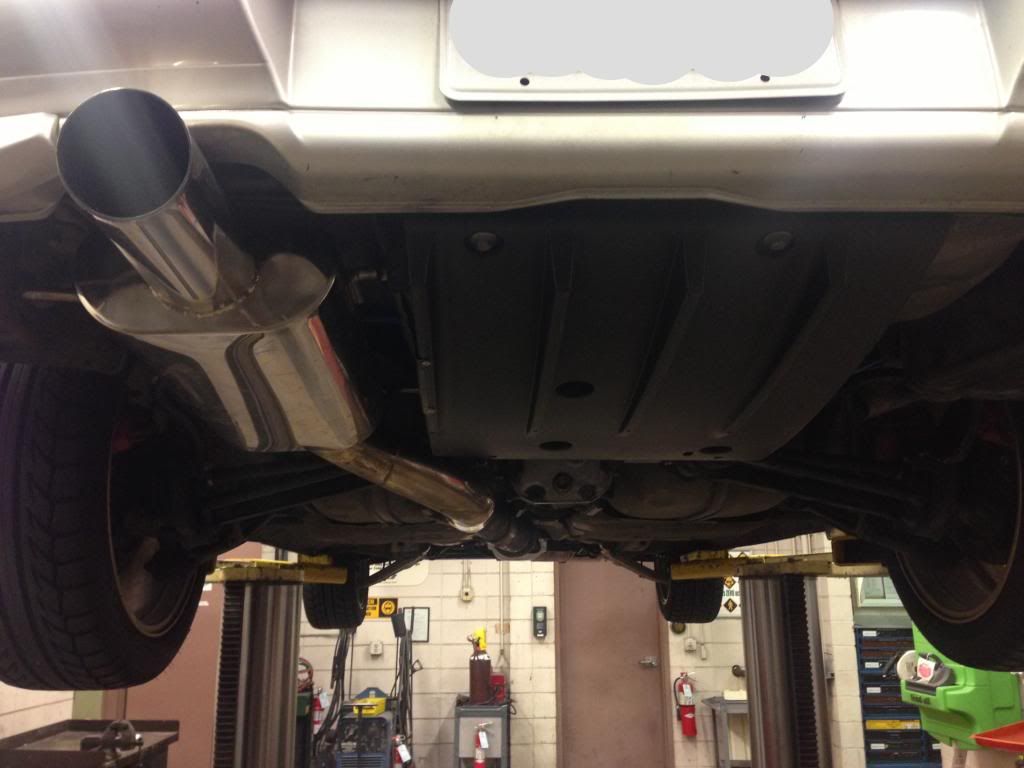 FUTURE PLANS
. STi Pink Injectors
. Defi DIN-Gauge
. V3 Cobb Accessport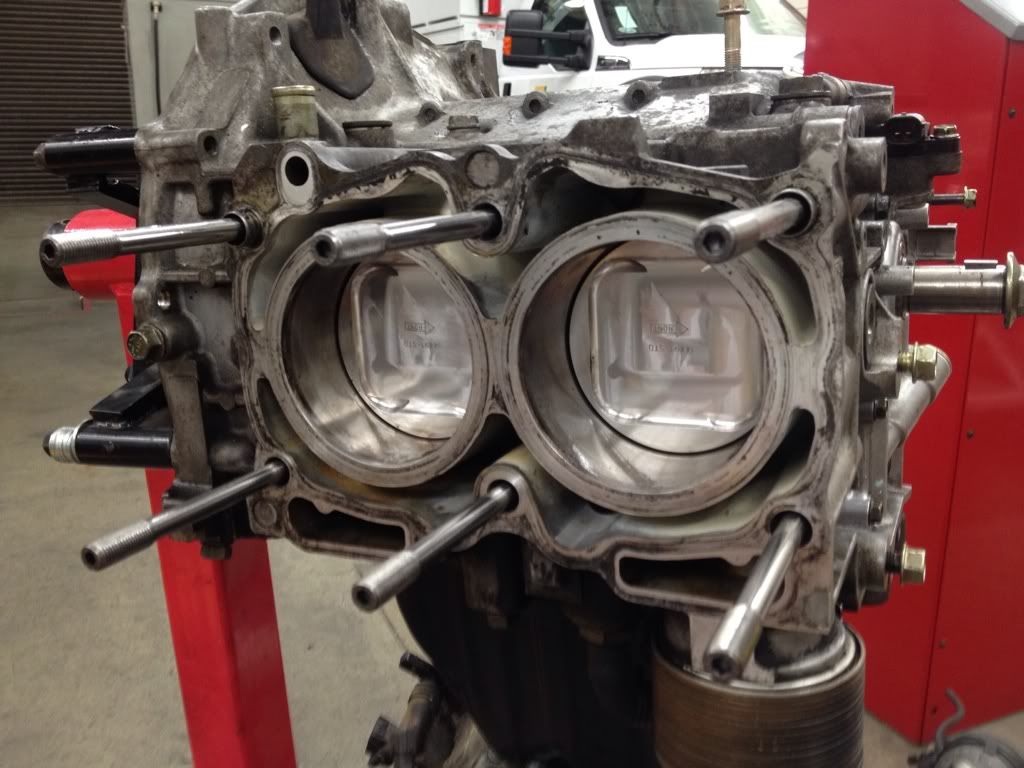 All of the engine building will be done coupled to 2004 WRX TGVs and intake manifold and will be built to specs to satisfy CA CARB, SAE, and BAR regulations to be road legal. Building engine for future upgrades using a COBB Accessport.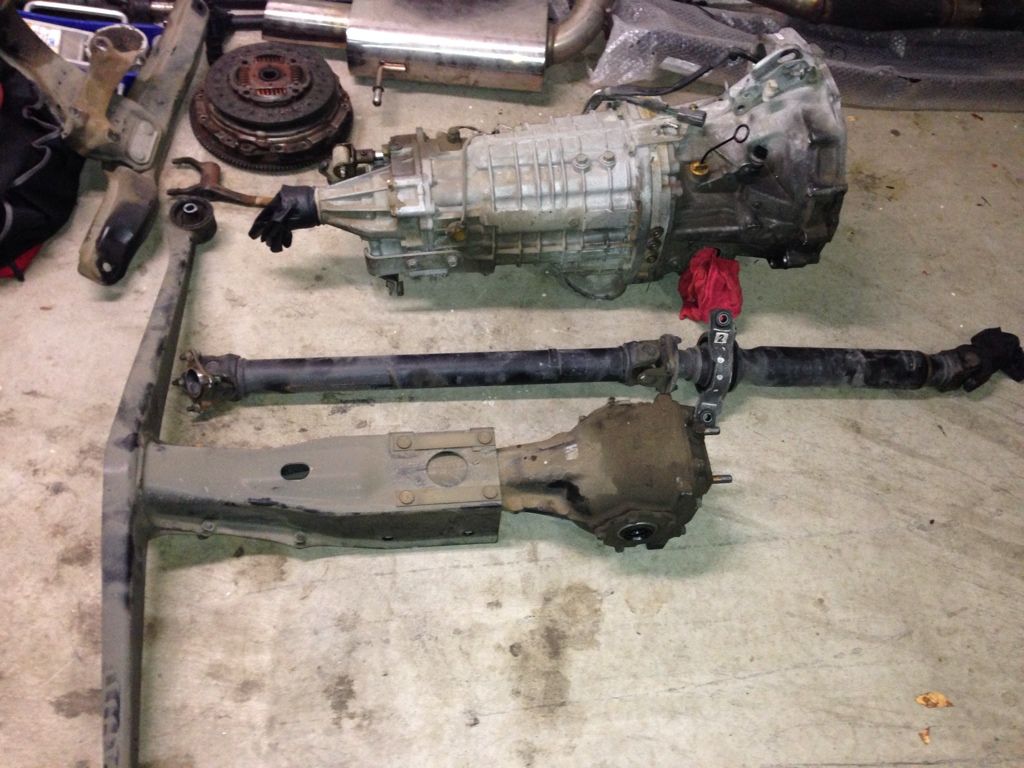 Some of my DIYs!
http://www.rs25.com/forums/f105/t158245-diy-10-ganzflow-esk-intake.html
http://www.rs25.com/forums/f105/t188387-diy-interior-thread-cleaning.html
http://www.rs25.com/forums/f105/t203274-diy-rs-steering-rack-joint-accept-sti-rack.html#post3138839
http://www.rs25.com/forums/f105/t167003-little-diy-if-you-get-bored-interior-mod.html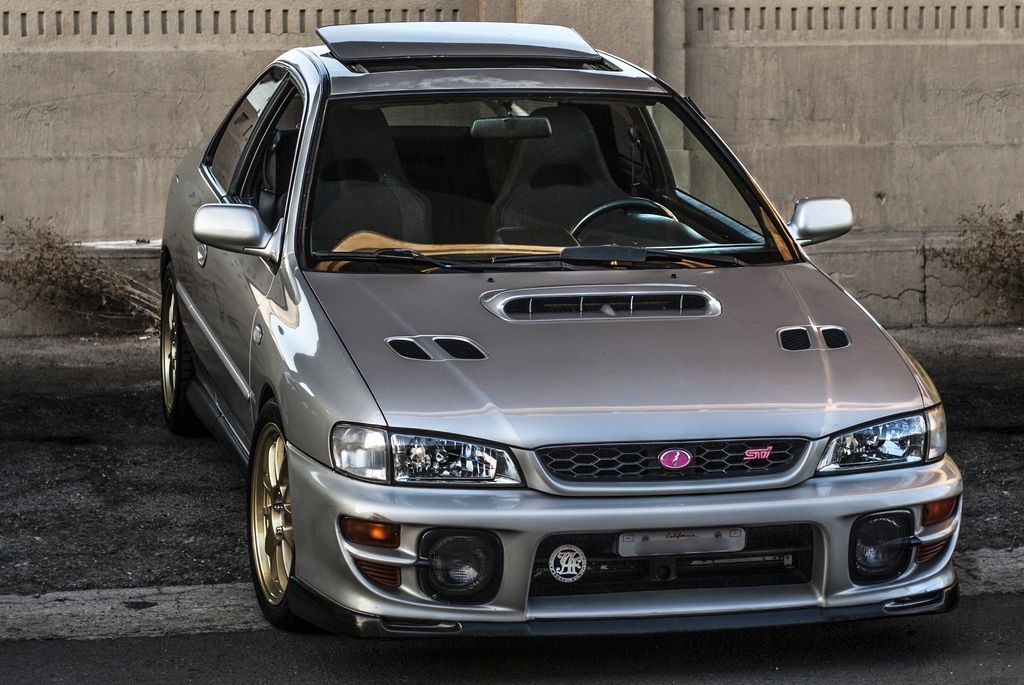 all of these last pics by Longinus