... formerly barkall4's baby ... now mine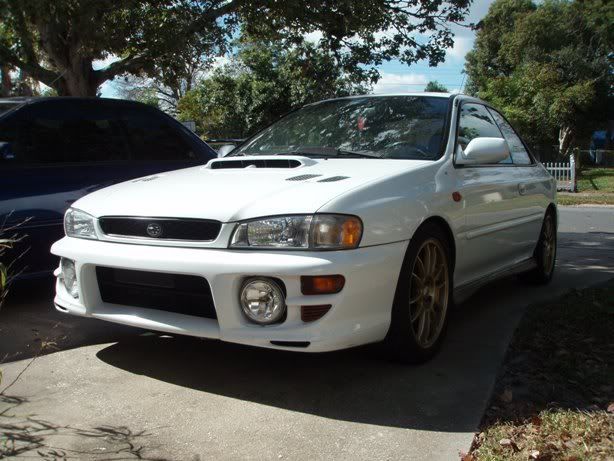 ... she makes a nice addition to the family ...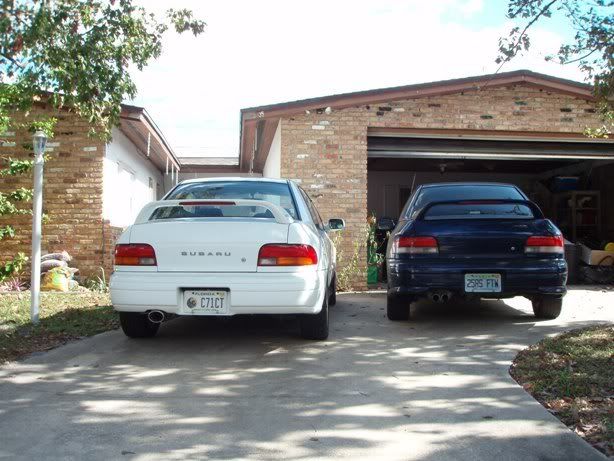 ... with her come the following goodies ...
ACT Racelite Flywheel (10K miles)
Exedy Stage 1 clutch (10K miles)
UR underdrive pulley
Gator Belts
Custom Short Ram Intake W/K&N
Borla Headers
Prodrive 2.5" cat back exhaust
5-zigen Springs
KYB AGX Struts (low miles)
Wilwood 4-pots with new pads up front
O.Z. Superlegs Gold with brand new Triangle Talon 215-45-17.
FHi 20MM RSB
JC Sport STB (front)
Cusco style rear STB
2006 WRX 6disk With red back lighting
Lightning Audio Components up front, Dual coaxails in the rear.
I'm excited
Drives like a dream ... will drive even better once 3rd and 4th gear work, lol.
Thanks to Steve for selling her to me and for taking such great care of her over the last 7 years ... she's gone to a good home.