I've been on this site for awhile now and have sold a lot of parts + plus gained a ton of knowledge from fellow subie owners. But I haven't actually introduced myself and I figured now is as good a time as ever.
My family has owned subarus for years, my dad being the one who introduced us to them. He's had 3 or 4 over the years... a few with over 300K from new. So I'm not new to these cars in fact we have 5 subarus in my family now. I remember sitting in an '01 Impreza RS BRP Coupe when it was new in the showroom while my dad was shopping for his '01 legacy outback. I knew even at 12 years old I needed to own one. So flash forward a few years and I finally bought a '00 BRP RS coupe off a member on this site in maryland and I experienced about 6 months of bliss. The car needed nothing and was lightly modded by an ex-subaru tech who added a few go-fast goodies.
Since I spent a good amount of time looking for a stockish RS to buy I was pretty sad when it ended up getting totaled. It was hit by a stolen car while parked in philly and the insurance company said it was a loss. So as hard as it was I had to move on.
The day I got her:
The day she died
Her Corpse: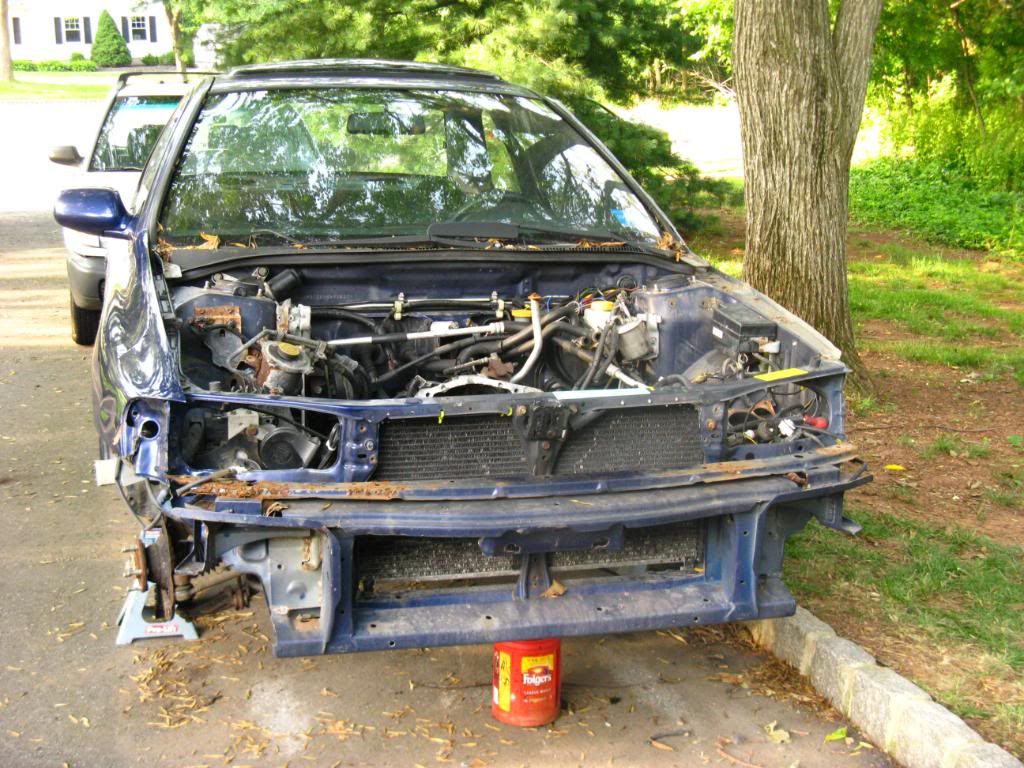 With the insurance money I found a 1-owner bone stock RS Sedan 5-speed on CL with about 86K on the clock. I drove it all this past summer until the car began leaking oil like a sieve. Out went the engine and in went the heart of my old car.
Le engine swap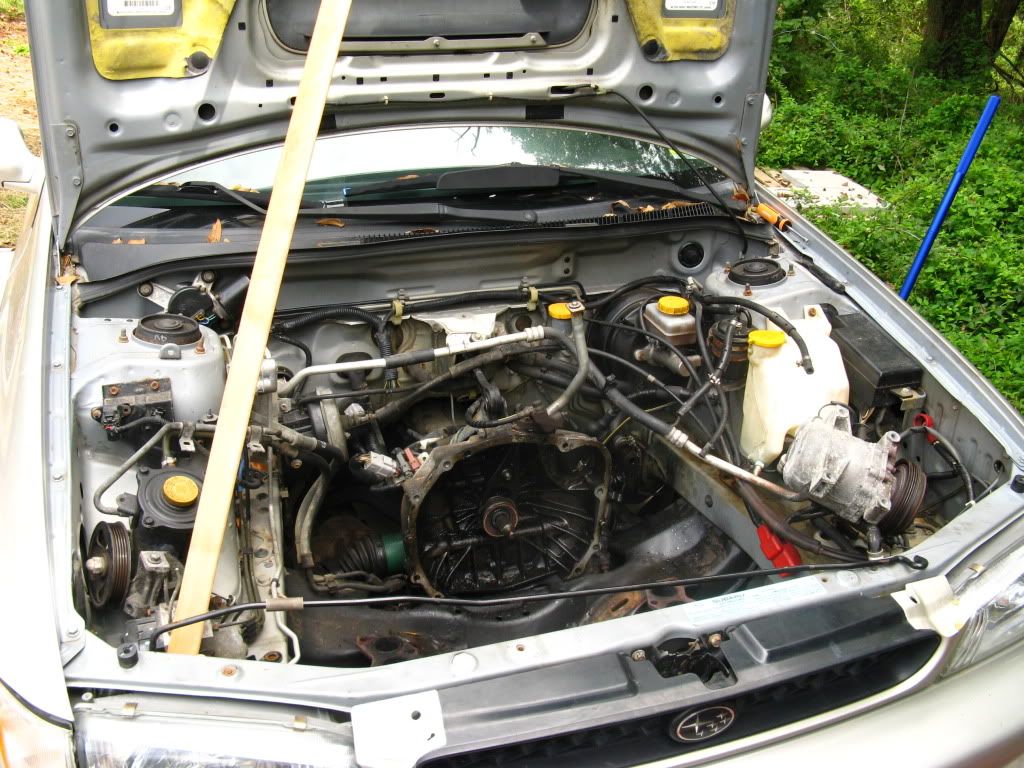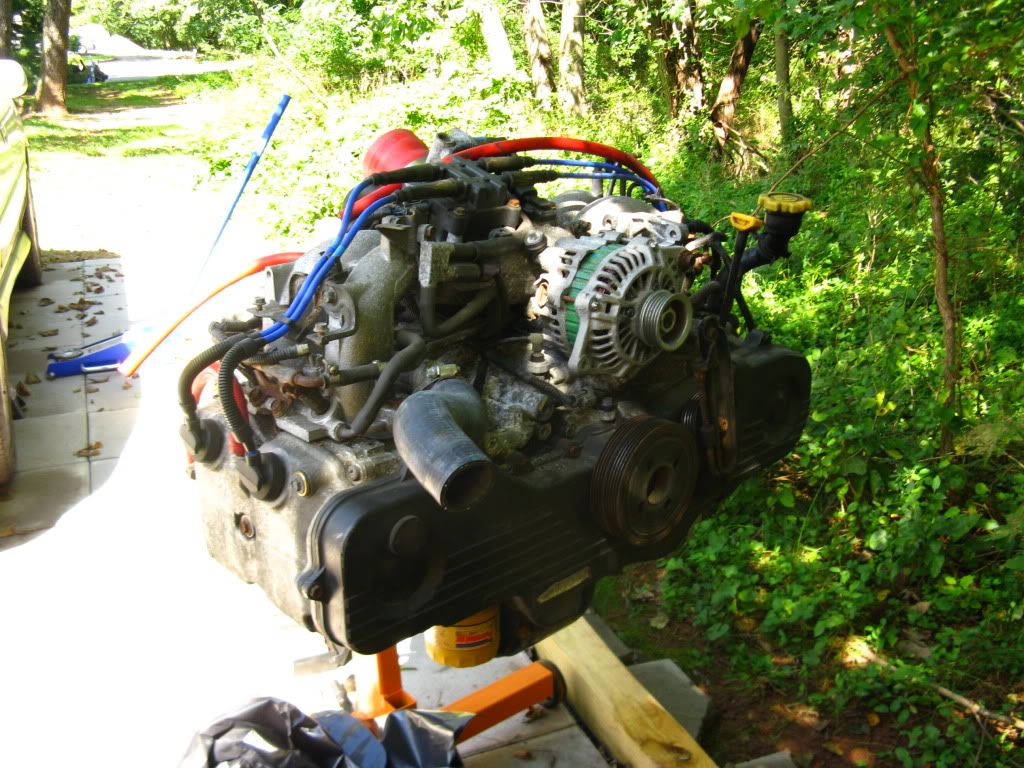 (To anyone whose read my other threads I have to be fair and note that I pulled the motor 2-3 times more after this initial install because well lets call it stupidity on my part.
Now
she purrs like a kitten)
...A rebuilt EJ25 with less than 5K on it, ported & polished, with the delta mild cams + an exedy stage 1 clutch kit and chromoly lightened flywheel. Needless to say she now hauls ass.
As she sits today: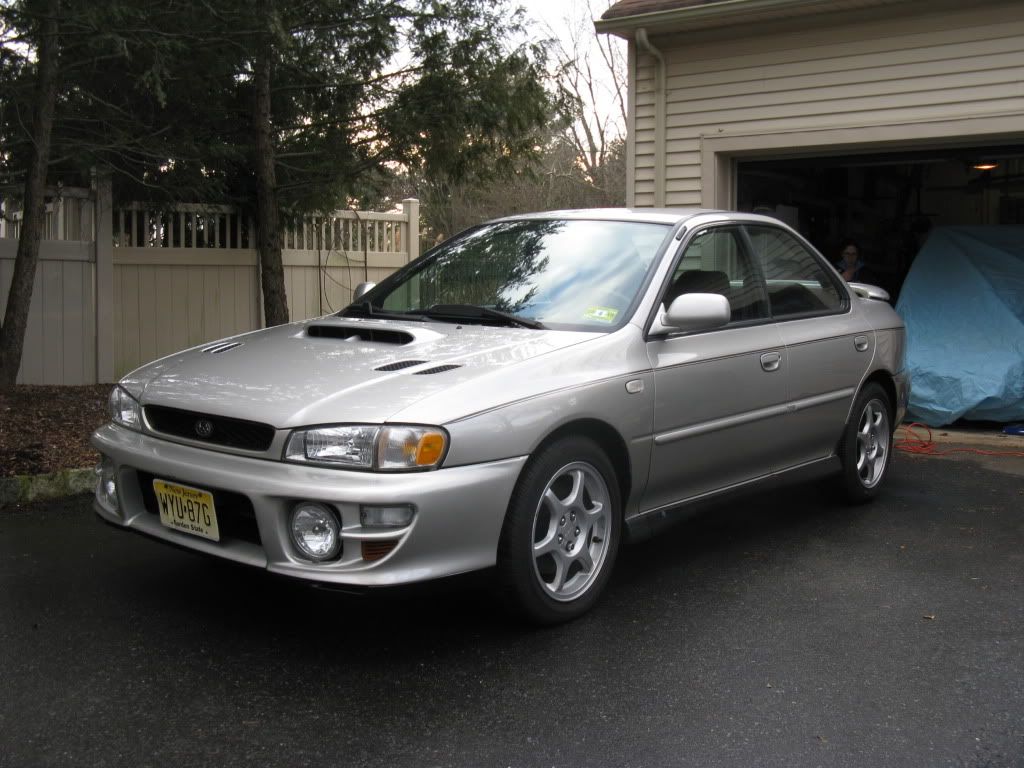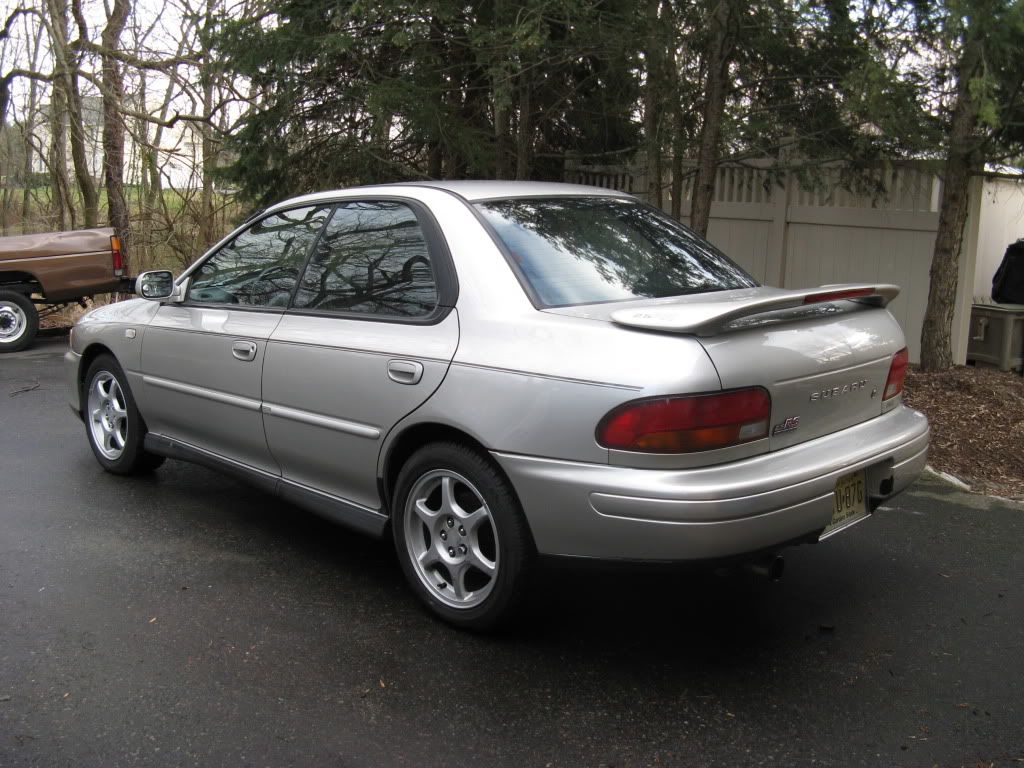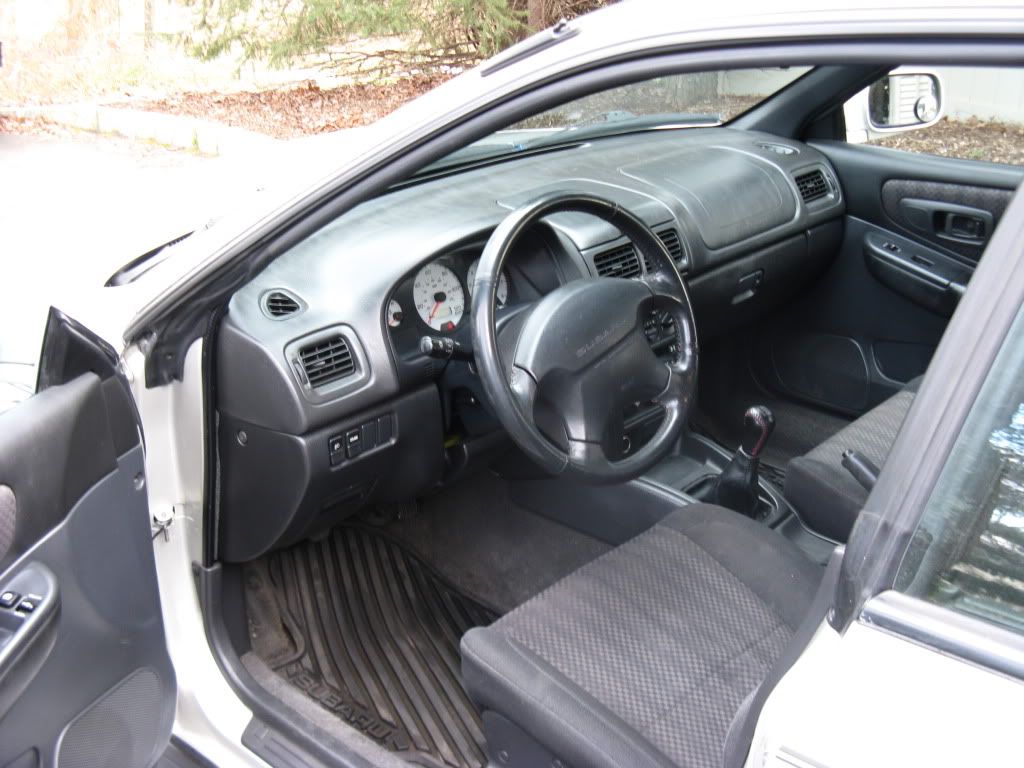 Yeah she looks fairly stock, but I always liked the sleeper look. When I was a bit younger I used to drive flashier cars but a few speeding tickets and a couple police run-ins taught me to drive slow.
I've always had an appreciation for low & slow...
My other boxer-powered vehicle:
I don't generally mod the hell out of my cars (I'm a big fan of OEM+ looking cars) so I'll probably update this thread periodically, but if nothing else hope it let people get to know me better.
--------------------------THE MOD LIST-------------------------
Engine:
-Delta Mild Cam
-Intake and Head Port Matched
-Chromoly Lightweight Flywheel
-Exedy Stage 1 Clutch Kit
-Tsudeo UEL Headers + High Flow Cat
-Cobb CAI
-Group N Mounts
Exterior:
-JDM Clear Turn Signals
-JDM Clear Side Marker lights
Suspension/Brakes:
-Rear strut tower bar
-21 mm rear anti sway bar & end links
-Poly front end links
-Group N front Strut Mounts
-Stainless Braided Lines