I started looking for an RS about a year ago and had a really tough time finding one in my area. My 97 Saab 900 was a great car but reliability was up in the air and it wasn't extremely fun to drive. So my search continued until I stumbled across a BRP on this forum. It was in Chicago which is about a 6 hour drive for me but it was not even a question. I picked up the car later that week and was a proud Subaru owner.
This was when i first got it home-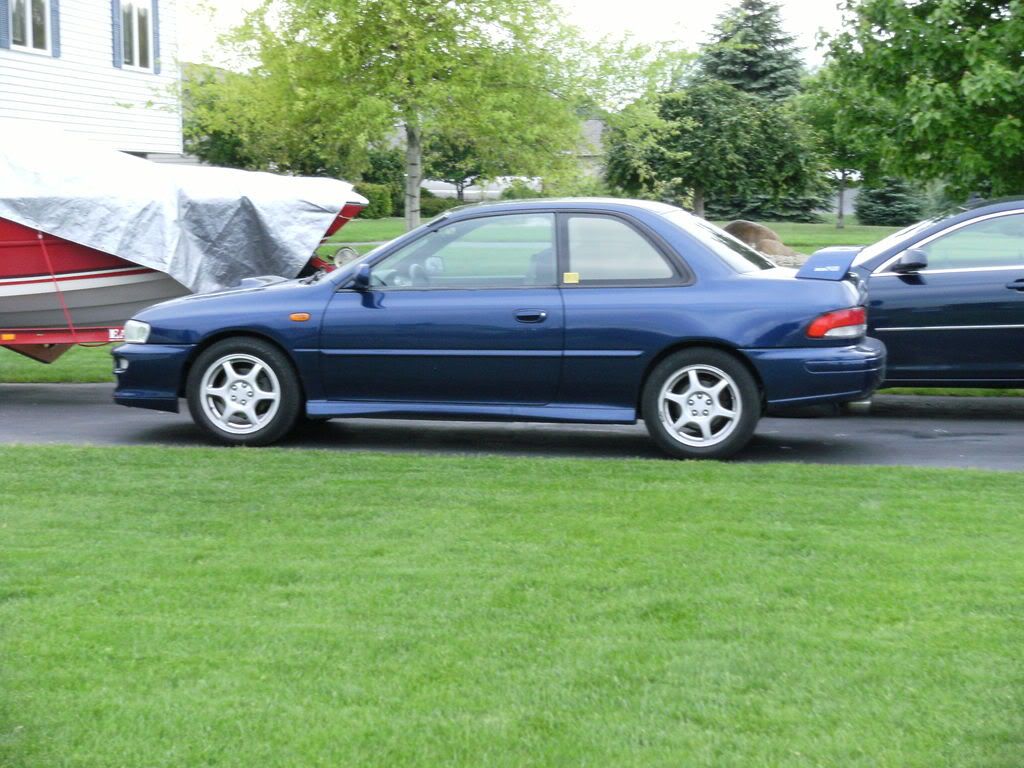 It came with a Borla exhaust, Stromung high flow cat, Rallispec short ram, the basic bolt ons. The first thing I did was transfer over my Pioneer head unit and also my amp and sub. I also ordered a Kartboy shift knob to make the interior feel more like my own. I was set for a month or 2 until the mod bug started to kick in. I hated the nasty stock wheel gap I had and lets be honest, our cars aren't the fastest things around so i thought suspension would be the best bet. I ordered KYB AGX's with Eibach pro kit springs and decided to install my self. I also painted my stockers gold around the same time and I think that really enhanced the looks of my car. Heres some pics of that and the after.
Engine bay-
Two RS's in the garage, never a bad thing.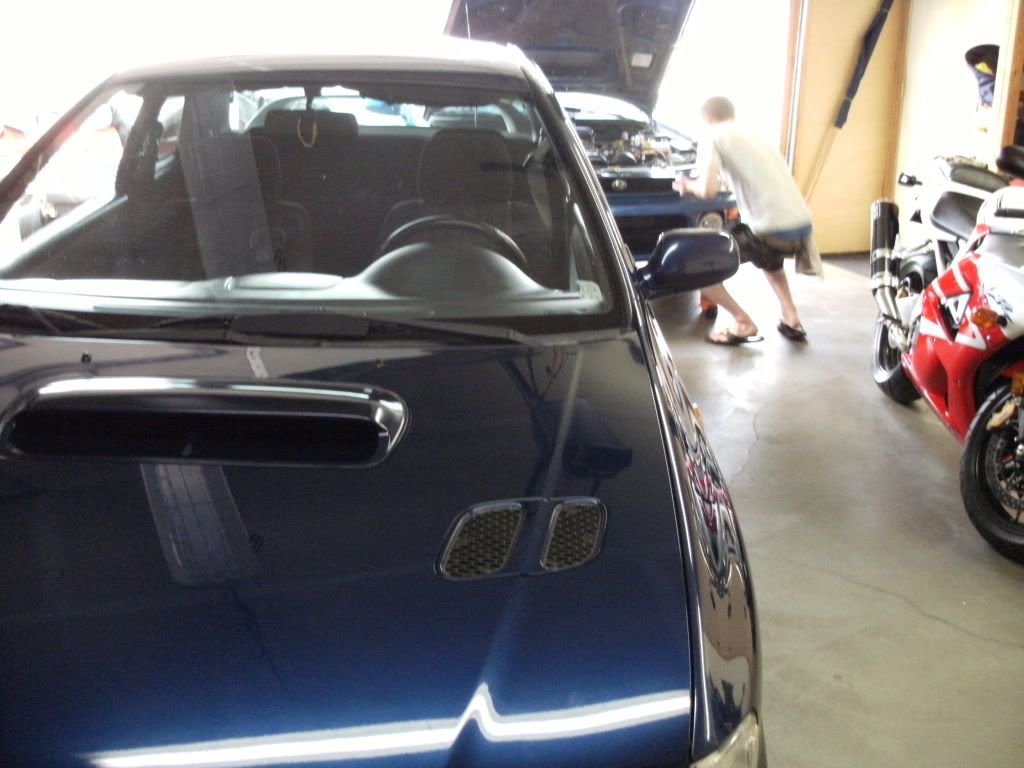 Now I'm just enjoying my Subaru and am itching for some boost. Hopefully a swap within a few years if all goes as planned. Updates as they come.
Just put in leather RS seats and it really has cleaned up the look of my interior. pictures to come.