Make: Subaru
Model: sanfu truck/van
Engine: two cylinder SOHC 27BHP, rear wheel drive.
Transmission: manual 4 speed transaxle
Only 24 were made, 18 hopped across the pond from Taiwan
My other subaru-
http://www.rs25.com/forums/f145/166398-wrxed-2000-blizzard-white-pearl-coupe-wicked-big-meet-s-best-rs-91.html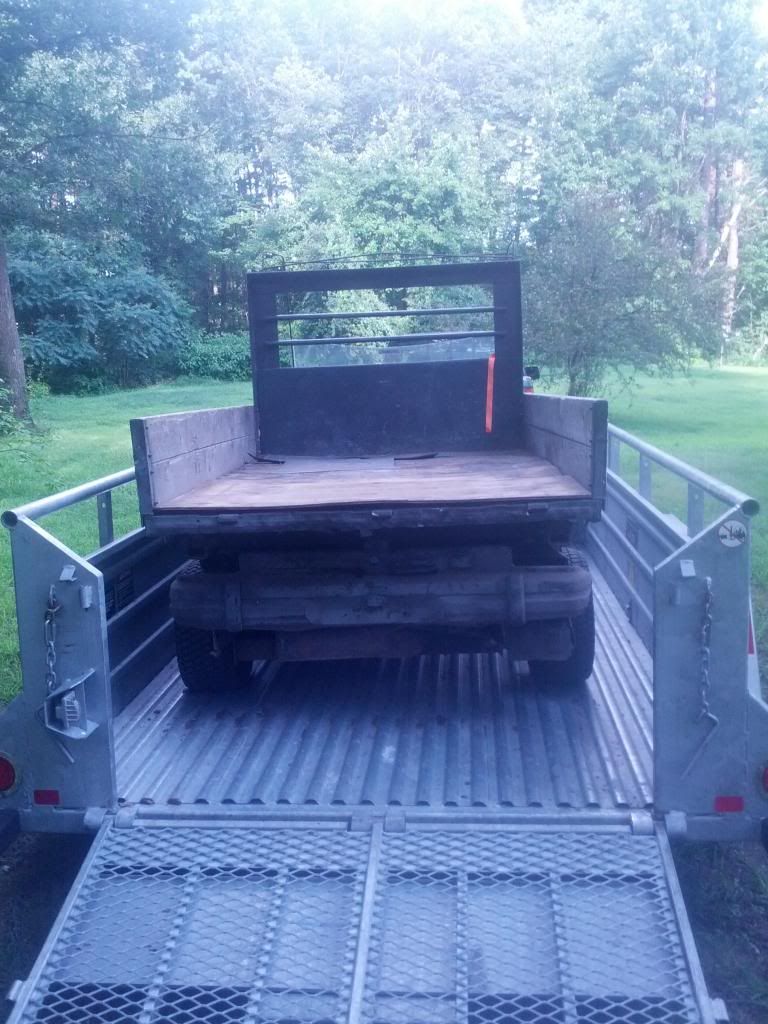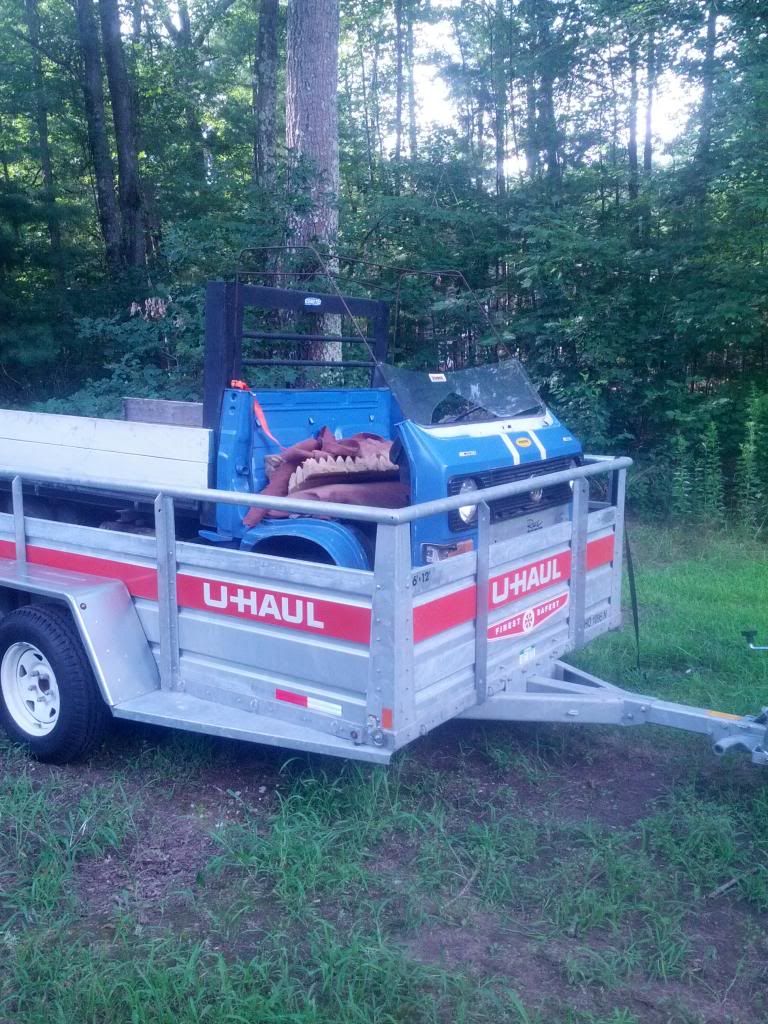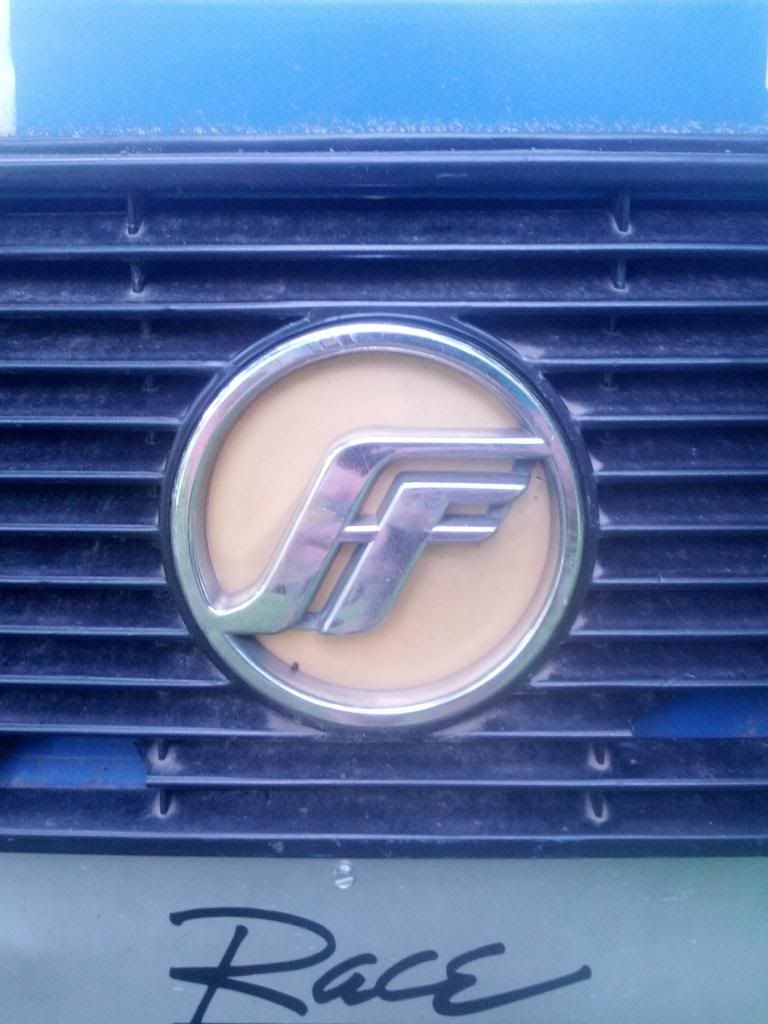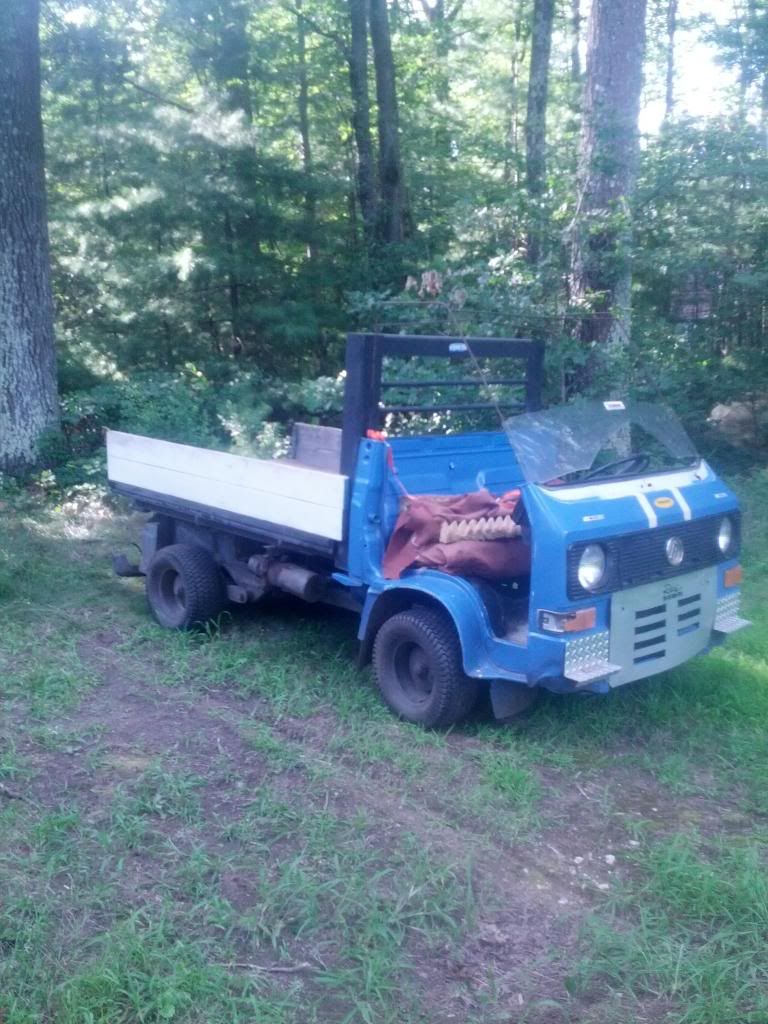 Browsing on craigslist like I do every night, I come across an ad. "Subaru Sanfu ". I click on the ad and all my wildest dreams came true... well not really, but close enough. There was a short description about a RWD, two seater, two cylinders, mini truck that didn't run but had in the past. It had been spray bombed, racing striped and beaten, but it was still awesome. I then goggled this Subaru Sanfu to find out that 24 exist, yes twenty four. 18 were allowed into the ol' usa from the motherland of Taiwan, and only 9 of them are known to still run, well now, eight. I pondered the Sanfu and decided I didn't have the spare money or time to screw around with it, so I passed it along to a good friend of mine, who instantly fell in love. After seeing my newly found love be loved by another I had to have it. But being the gentleman I am, I had to break it to my friend. I told him I was buying it, I was a **** for mentioning it to him, but I had to have it. Good thing he really didn't care. I shot the owner a text message asking for more pictures, I received a few of rotted out floors, a hydraulic dump bed (Custom mods), and a tiny wittle 2 cylinder motor. I then asked his lowest cash price, which he promptly respond with0 Seeing how rare they are I figured I should act fast, I called a friend and explained my dire situation, we need to drive 2 hours for a shitbox mini truck, end of story. He would have normally obliged but his girlfriend was visiting, she wasn't too keen on the late night adventure, so that was a no go. Seeing I had the day off the next day I figured I would take a solo trip to check it out. I set out early the next day, drove two hours, un eventful. Got to the address where I was greeted by a younger kid, my guess he is around 16 who claimed he was the owner of this wonderful creation. He took me around back where I first laid eyes on my new love. It was as awesome as in my dreams, rotted floors and all. Before I even took the trip I made up my mind that I was going to buy it no matter what but this sealed the deal, the frame was solid, the motor looked clean, everything was basically there, I'll take it, but not for. The owner mistakenly mentioned that he broke his race bike and needed to fix it, score. I offerer , he took it and I was the new owner of a Subaru sanfu. I went home with a perma-smile. Fast forward a few days ---> I convince my friend with the truck that we're leaving at 7am to get it on Saturday. We go to uhaul, go through the trailer process where they proceed to tell me that I am not allowed to rent a uhaul any more, apparently the last one I rented didn't get returned for four days? Yeah, never happened but whatever. I try to get them to let Matt rent it, no go, against Uhaul policy. So were kind of screwed, need a trailer. We go to the next town over and try to rent another one under his name, oh wait they don't have any. So now were really screwed. We concoct this idea that my friend will change clothes and go back to Manchester uhaul and try by his own, bingo, it works were on the road. We hit crazy traffic, the truck's clutch starts to slip, have to drive in 4th the whole way, sucking down gas. We get there, shoot the ****, and start to load. The sanfu is 5x10 the trailer is 6x12, perfect fit? Not. The trailer entrance is 5ft exact. We shove the sanfu through the gate and onto the trailer with his dads van. Good to go and we adventure home. Talk of roll cages and Gsxr swaps proceed until I start thinking how we are going to get this shitbox off the trailer. We get home, strap the sanfu to a tree and floor the truck, it squeezes out of the trailer and it's on the grass. Didn't have much time to screw with it so that where it sat for a few days.
Mods list- * will mark things i have done/ bought
Exterior-
Custom racing stripes
10 inch wheels with golf cart tires
custom dump bed
windshield delete
Interior-
Custom wood seat
*Sparco harnesses
Motor-
..... not much going oh here
Work day 1- 7/29/13
I was told it didn't turn over, they weren't sure why, I hooked up some jumpers, no go. Poked around the engine a bit and found a starter wire that wasn't hooked up. Plug that baby in and now she turns over solid start