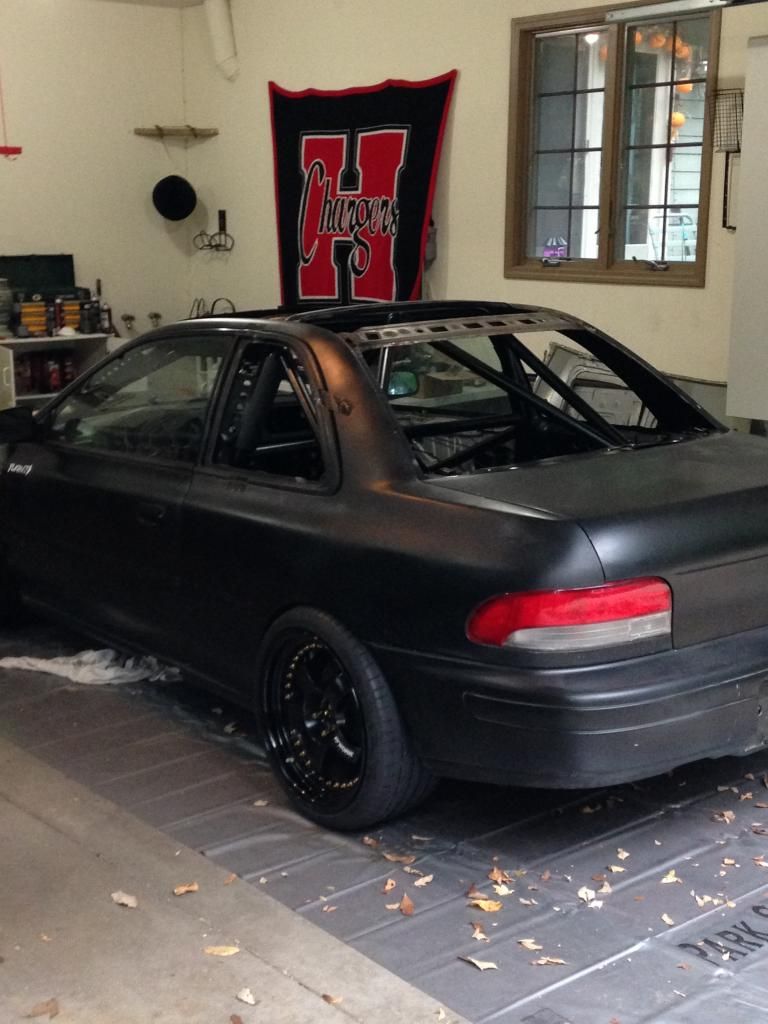 v
hey guys!! So i just figured i would start up a thread to show you the process and the complete car swap over the next few months! This car was Z06 LOL's race car build and i bought it to finish it up!! He was planning on this being mainly a track car. I want it to be a little more track orientated (drag race) with a lot of street days. Car is a 2000 rs 2.5 coupe.
So how this happened.....
My first car was a 99 rs coupe WRB with like 80k miles. Why did i get rid of it?? i have no idea... but since then i wanted another one but i wanted it swapped and wanted to push the limits. So beginning of last summer i started research and figured out all the details. I was sort of waiting till i had everything planned and until the right rs came around. I waited several months and finally found Greg's rs. He was selling as a chassis so i had to source parts if i wanted to keep the dash and parts of the interior. As if by destiny, my buddy smashed up his rs and was looking to get rid of it. I snatched it and began stripping it. Took a week to go from a full car to nothing but the shell. The plan was to use the stock rs suspension minus coils until the car was driving well. (wanted to save money to spend in some other places for now).
THE BUILD: receiving the car from Greg (Z06 LOL) it had already had a 6 point roll cage installed and a decent matte black paint job. Engine bay and roll cage were painted red. His built thread can be found here
http://www.rs25.com/forums/f145/t191956-z06-lol-track-build.html