Some other changes include 02 WRX coil pack conversion. All but ONE of the stock EJ20G coil packs were cracked and fell apart under the boot when I inspected them. Since converting, Ive noticed a lot of improvement.
I also installed two prosport gauges, boost and oil press. I used a OEM gauge pod with a custom carbon fiber gauges plate I made myself.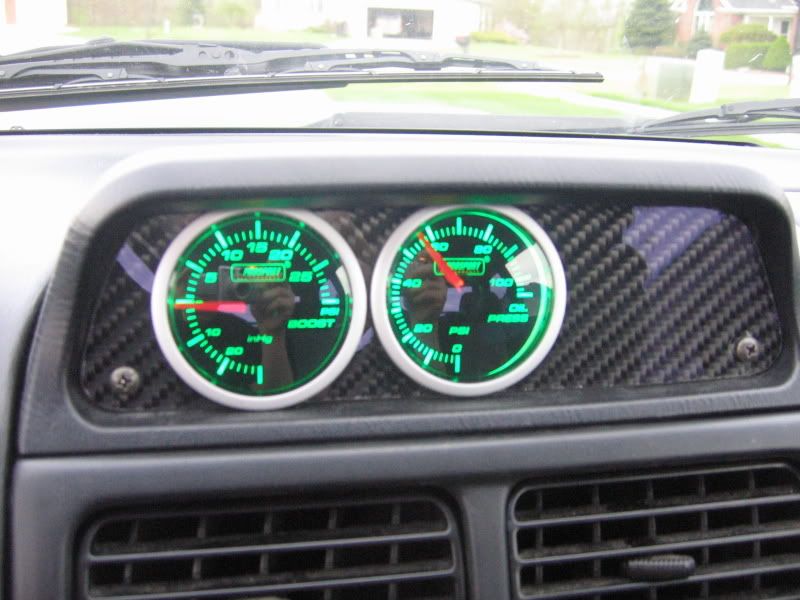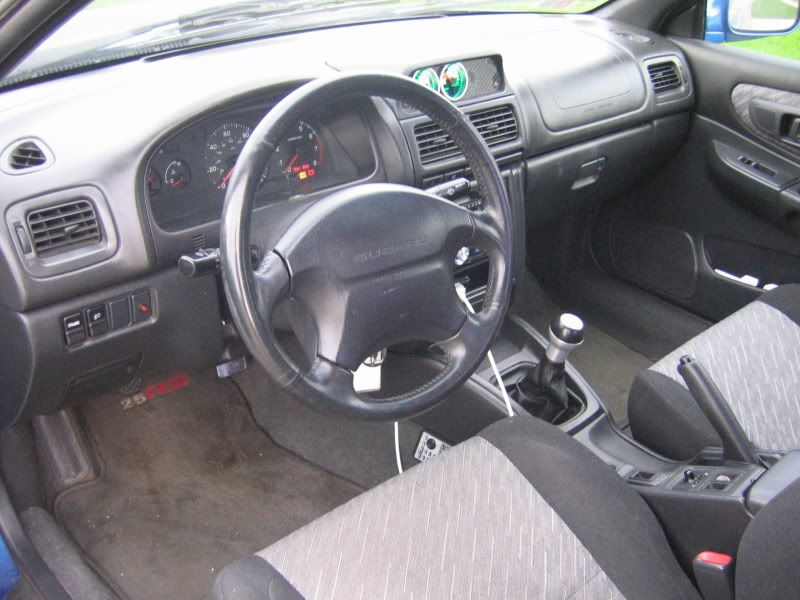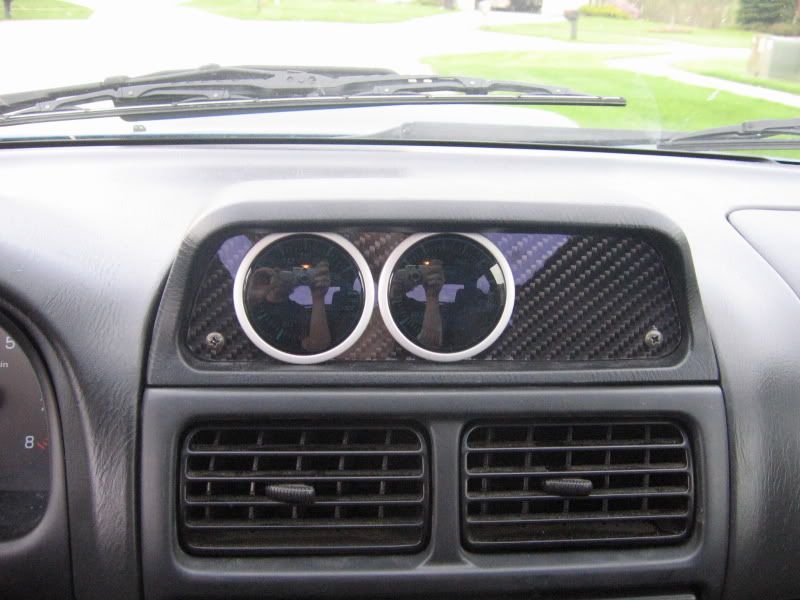 Ive been chasing a couple other issues with the swap. I had to modify the brake booster vacuum line out. With the way it was on the stock RS booster, the hard line comes out and makes a 45* bend to the right, putting the line directly under intercooler. This caused problems with the hose being cut by the intercooler, or getting kinked from the tight bend. I simply cut the hard line at the bend so It comes out strait. Voila! Fixed.
It recently has been going in and out of limp mode at random. Im going to do some regular maintenance tomorrow (plugs, clean maf, new air filter) and see if that helps. The only code Ive had is a MAF code...we'll see what happens.
Anyways, Ill post Winter setup pics ASAP. Im REALLY happy with how my winter look has come together.
VictoryLap...Thank you SO much! I really appreciate your kind words. This car has certainly been a journey and I have loved and hated a lot of it. It is ridiculous how attached I have become to this machine, but I feel very connected and very close to the car. It has become a part of who I am and defines who I am. Im at a point in my life now when im finishing my college career in may and will be off into the real world of work. Im very much excited for My beloved RS to help take me into the next chapter of my life.
-Steven