So, with 65K on the clock, this car was pretty fresh but had obviously seen some violence. The previous owner hit the center divider on the highway causing the obvious body damage as well as bending the rear suspension up and the radiator support/front clip was off by about 1.5 inches.
I happend to work at a body shop at the time so It was easy for me to asses the damage...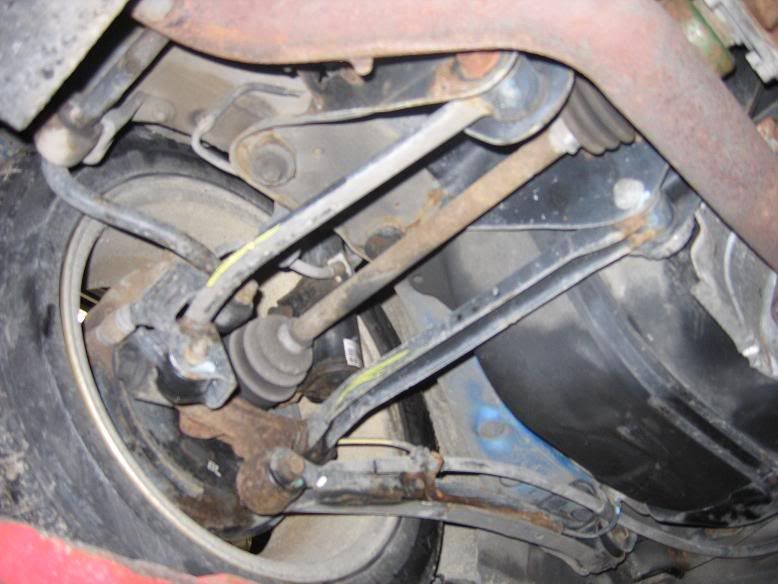 I began tearing into the front body work too, getting the car ready for new fenders, bumper, hood and a headlight.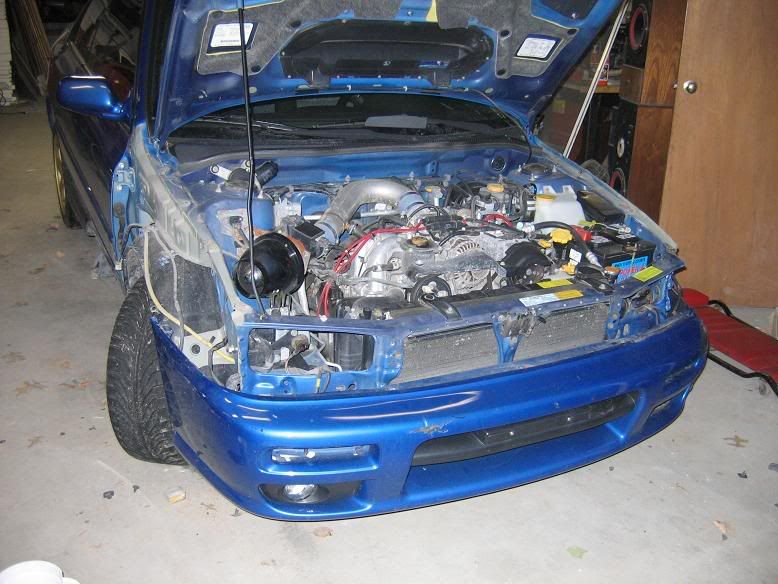 I started buying parts, first off with a new muffler (OE Replacement) since the mild steel stromung the previous owner had installed was rotted to shit and new lateral links for the rear drivers side. The rear link was a right side but I cut off the sway bar mount and had it re-welded.
Also got floor mats for Christmas...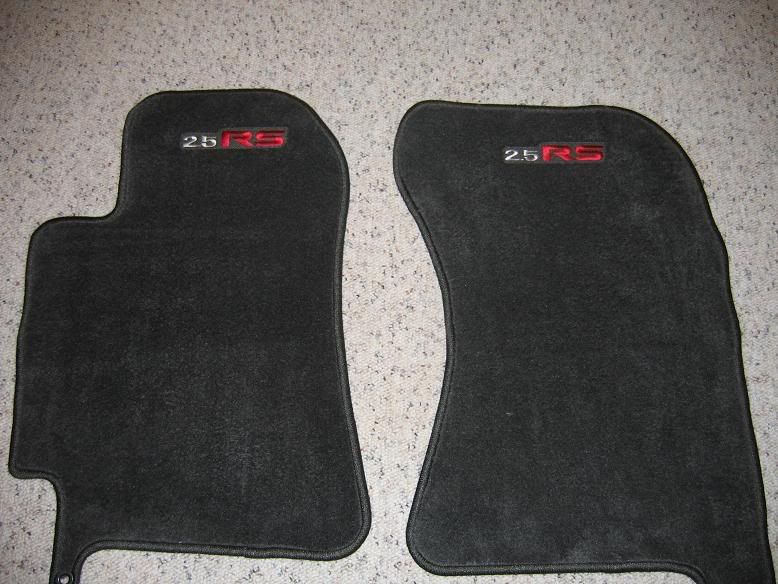 The first thing I repaired was the rear suspension. Heres a comparison photo for you to show just how bad the lateral links were...
Also bent the long bolt that attaches them to the knuckle. $33.37 for the bolt!
So! with the suspension done, It was time to take it for a little run up and down the street, to see how much BETTER it would drive. At this point, the car was at my good friends house, a couple who had taken me in a couple times as a kid and young adult. The guy who owns the shop, John, would eventually do the body filler and paint on the car. Anyhow, his shop is at the bottom of a hill and my car had bald Kumho summer tires on it and yet I still made it up the hill. My first time experiencing the beauty of AWD!
Next up I purchased a used front bumper off of a member on this site, along with clear turns and fogs. I also picked up a new rear tail light from a local parts place and a new headlight from another member. New fenders and hood purchased through the body shop I worked for.
Test fitting...