So I have been a Subaru guy ever since I got my red 95 Impreza when I was 15 years old. Now that car was slow and boring and a real junker, but it never let me down and I loved it lol. (
Can be seen here
)
I bought myself a 1991 Mazda Miata as a project car for a fun summer cruiser, but to my stupidity, I sold the red car to my dad which left me with nothing to drive in the winter.
Build Theard for anyone interested
With those factors, my Subaru itch getting the best of me, and a great deal found locally on craigslist lead to the purchase of this!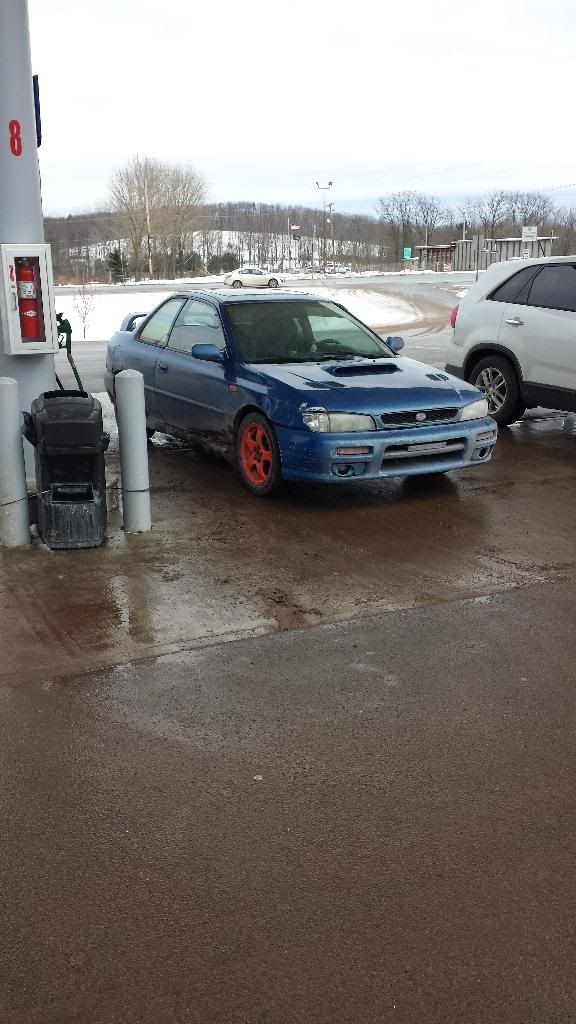 It needs a lot of love but for the low price of $800, who could pass it up!?
2.2 motor and trans? P.O. said they swapped the motor, trans, and rear but I'm not sure how true that is
Needs Body work on rear QP like almost every other GC
Interior Needs some love
It's gonna be a project but I can't wait honestly
Plans?
Full WRX swap, turn it into the my perfect daily beater.
Thanks for reading and once things really do start to happen I'll try to keep this as organized and up-to-date as possible!