MY00 BRP RS...still adding to
***SOLD!!!***
EDIT: Lowering price one last time...or until I get a decent offer.
I got this a while back, but I was able to grab a different one. So this one has to go.
It is a Version 4 STi wheel,
with
red stitching. I have seen a few with black stitching. IIRC, black stitching is WRX edition. And Red stitching is STi. I remember coming across that thru my research, way back. But, I could be off. It was a while back. :biglaugh: Feel free to correct, Please.
Eitherway, it is callin your name!!!
When I got it, it was a little rough. Usual spots and scratches, for an almost 20 year old wheel. Worse spots are at the area between 1 o'clock and 3 o'clock. I have, since put in a little elbow grease, time, and four coats of mink oil, to make it shine. :sunny:
I was also able to mod it to accommodate the cruise control stalk, as the v4 wheel didn't have the hole. :naughty:
Here are some places to check for intallation intructions:
NorthUrsalia.com: Steering Wheel Swap
http://www.scoobymods.com/showthread.php/wrx-steering-wheel-impreza-127.html
On to the pics:
Before: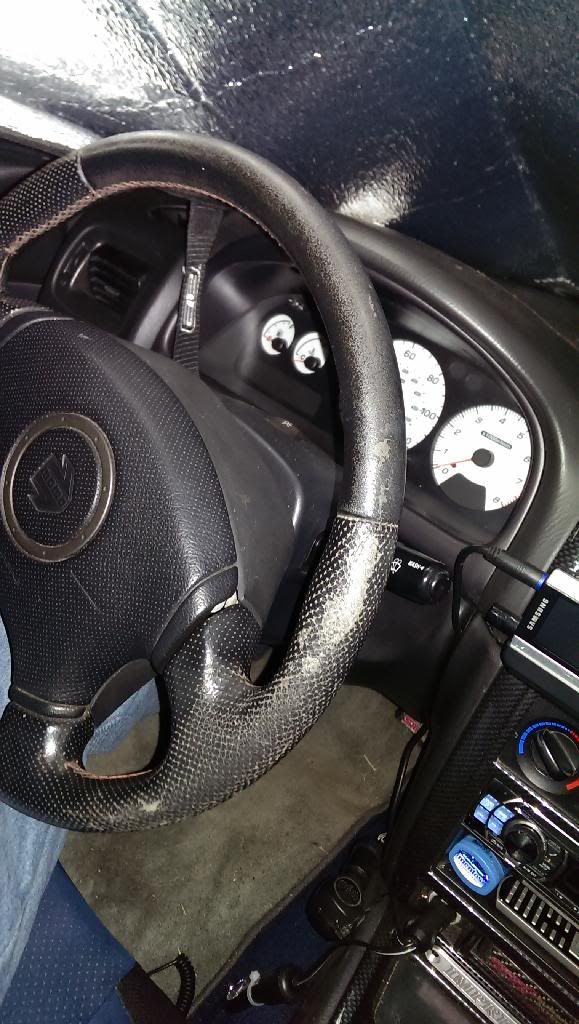 After: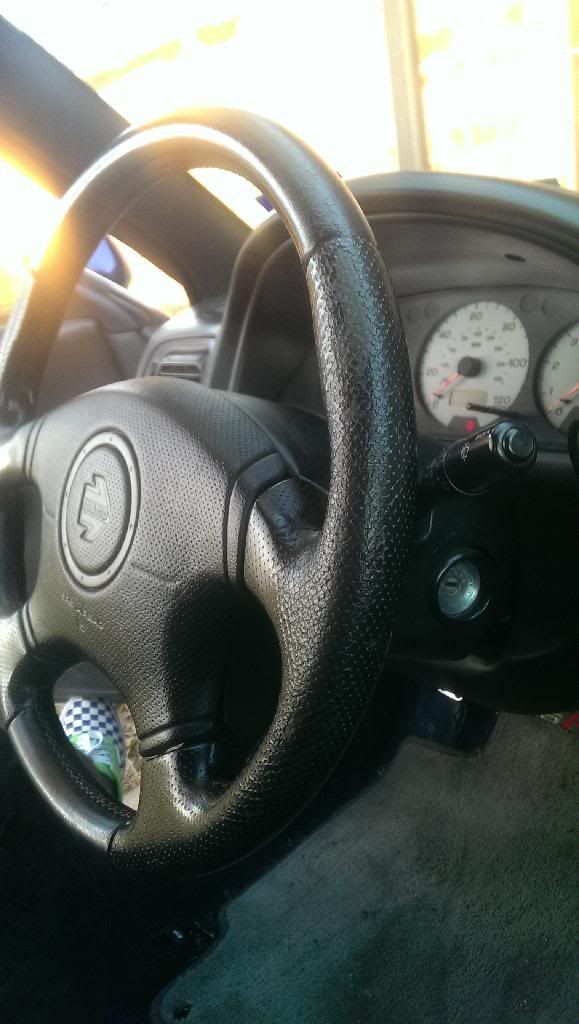 And pic of the cruise stalk mod:
Asking price is
$125
, plus shipping. Or PM me an offer. I just might say yes.
PM me with any questions, or offers. Or just simply post up on here.
Thanks for looking. :banana: