So I see all the time people wanting to run GD turbo exhausts and such on our GC/GM/RS's. Everyone tells them "yes, they will fit, however you will need to extend the midpipe and rotate a flange for it to fit." Everytime I read this, I think "why? then you can't re-sell it later?"
That brings me to this post, I'm sure a lot of you have figured this out and done it, but I would just like to put it out there for EVERYONE. Have an adapter made that will bolt up to your stock cat section AND the GD exhaust. That way down the road when you get tired of the catback or decide to go turbo, you don't wont have a problem selling or reusing your existing catback.
What are your guys' thoughts on this? Has anyone else done this besides me? Am I just over-thinking this a bit?
To illustrate this, my exhaust set up *my adapter is twice as long as yours should be! use this as an illustration ONLY please.*:
adapter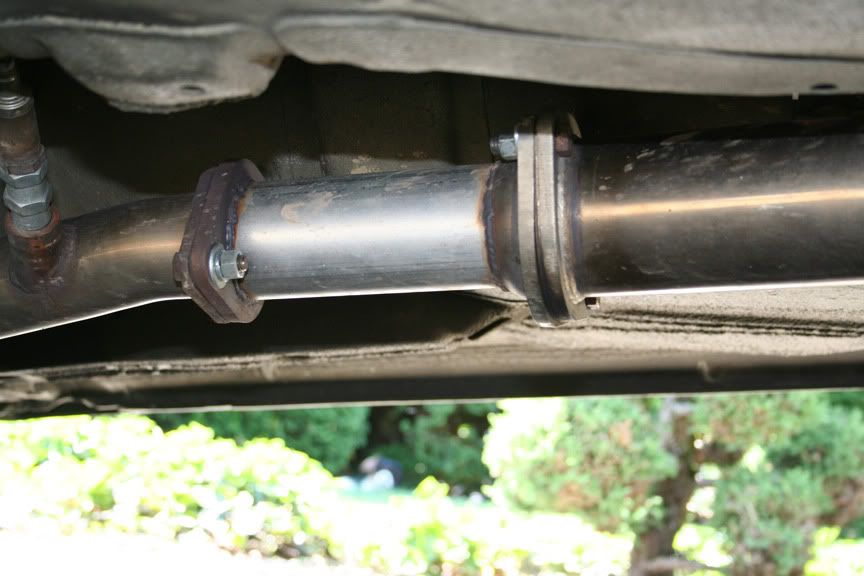 unchanged catback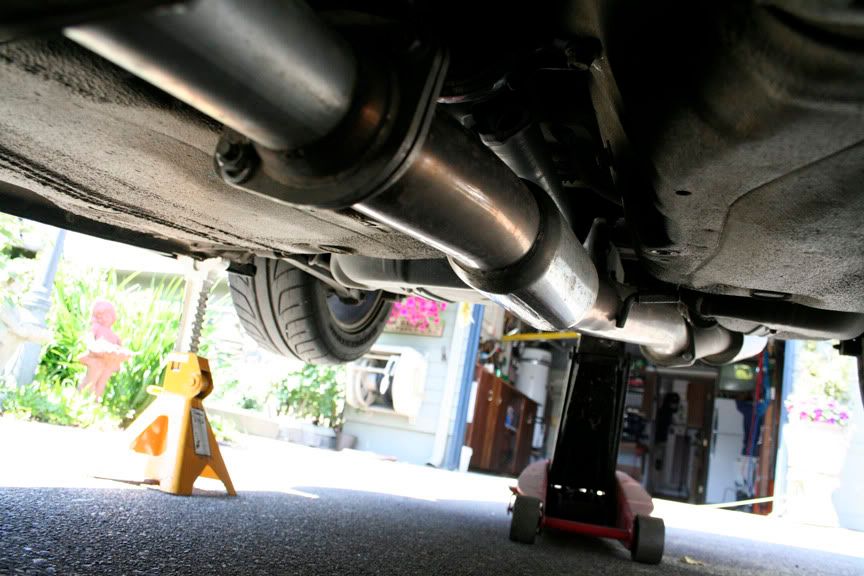 measurements:
cat-adapter flange: 2.5"
piping: 2.5" stainless steel with taper to 3"
adapter-catback flange: 3"
I don't know too much about the flanges except that they are 2 bolt flanges (obviously). Next time I remove my exhaust, I can take actual measurements of the bolt holes if needed.
Ill also see if I can't measure how long the actual adapter is as well tomorrow.
*reason why MY adapter is twice as long as any of yours should be, is the catback I am running is a 3 piece design which has the taper its own separate piece. I just removed this taper section, and extended my adapter.*
Mods can feel free to move/edit this post if needed.