Discussion Starter
·
#1
·
Hey All,
This car fell into my hands a few weeks ago and myself and the owner have been slowly getting up to speed with the car and have started to prep it for literally any type of racing we can afford to do. There are so many things wrong with the car that I know about, no firewall, no fuel cell, the Corsa seats haven't been purchased yet, no padding on the cage and so on. Don't bother pointing that stuff out to me. And don't point any fingers at me for the styling of this car lol, I am not responsible for THAT!
I'm looking for more of an overall idea of what this car is capable of. At this point we have no interest in winning anything or being competitive, I just want to put on a firesuit and get this thing sideways. From reading the Rally of America Rules book it seems like this cage is not up to spec. Its connected to the chassis at 6 points. I have no information on what type of material was used. As you can see from the pictures, its a mostly complete STI swap.
I'm not being totally lazy, once I have some information on where I can drive this car I will figure out exactly what class the car belongs in. For now just trolling for feedback on this car.
http://s233.photobucket.com/albums/ee189/TMFilms/R-STi Pics/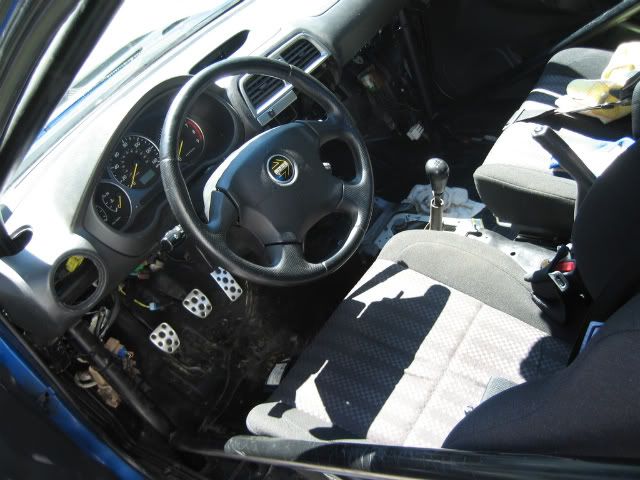 Thanks for any help!