2000 RSTi - Sedona Red Pearl
For June Car of the month.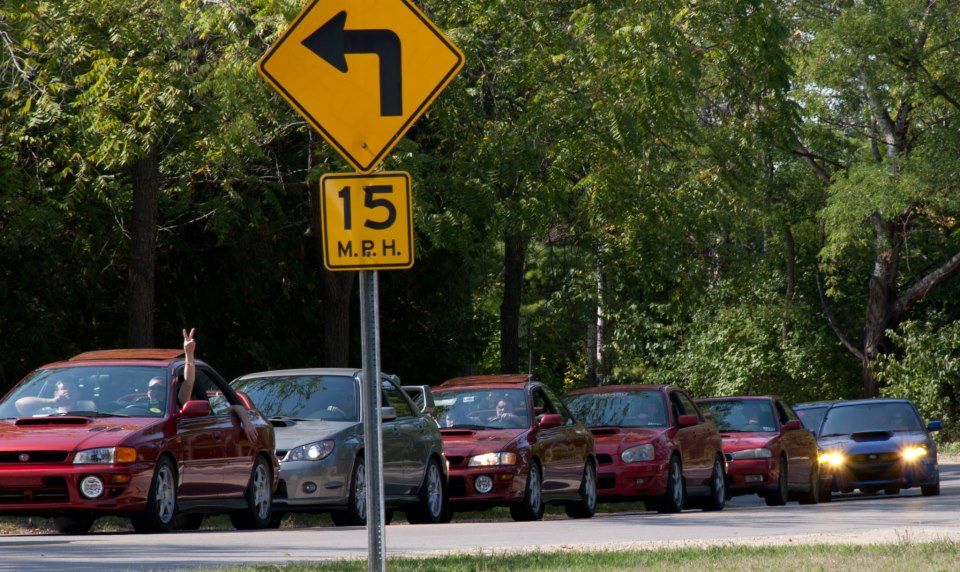 10/15/13
Soon to be STi swapped!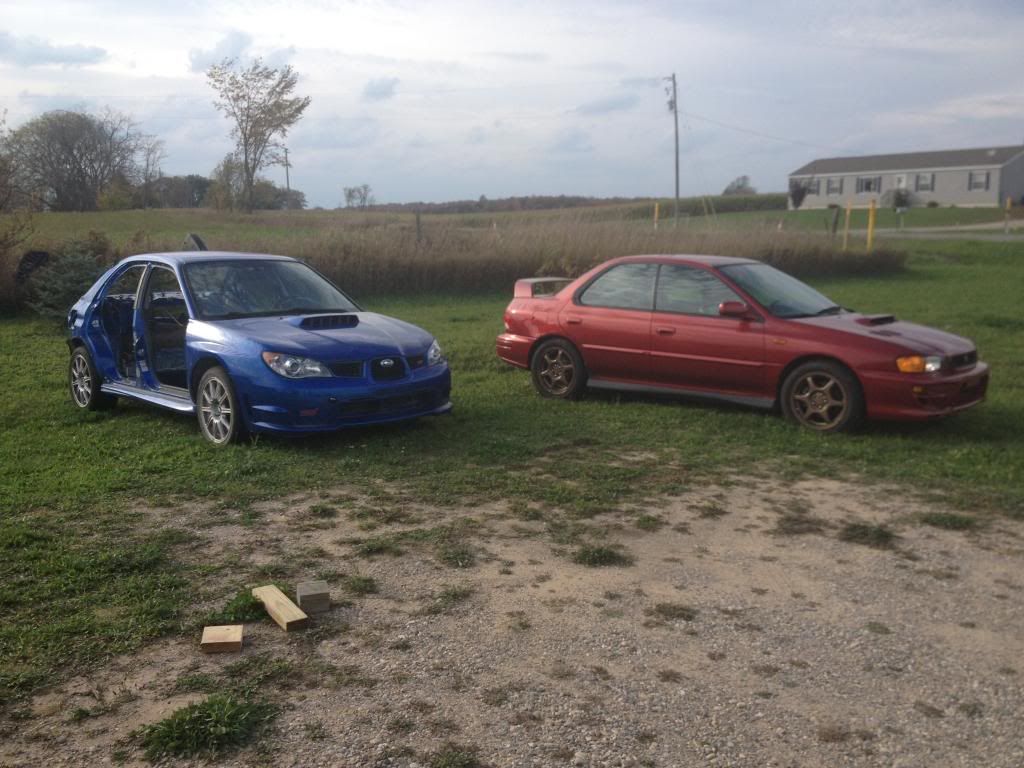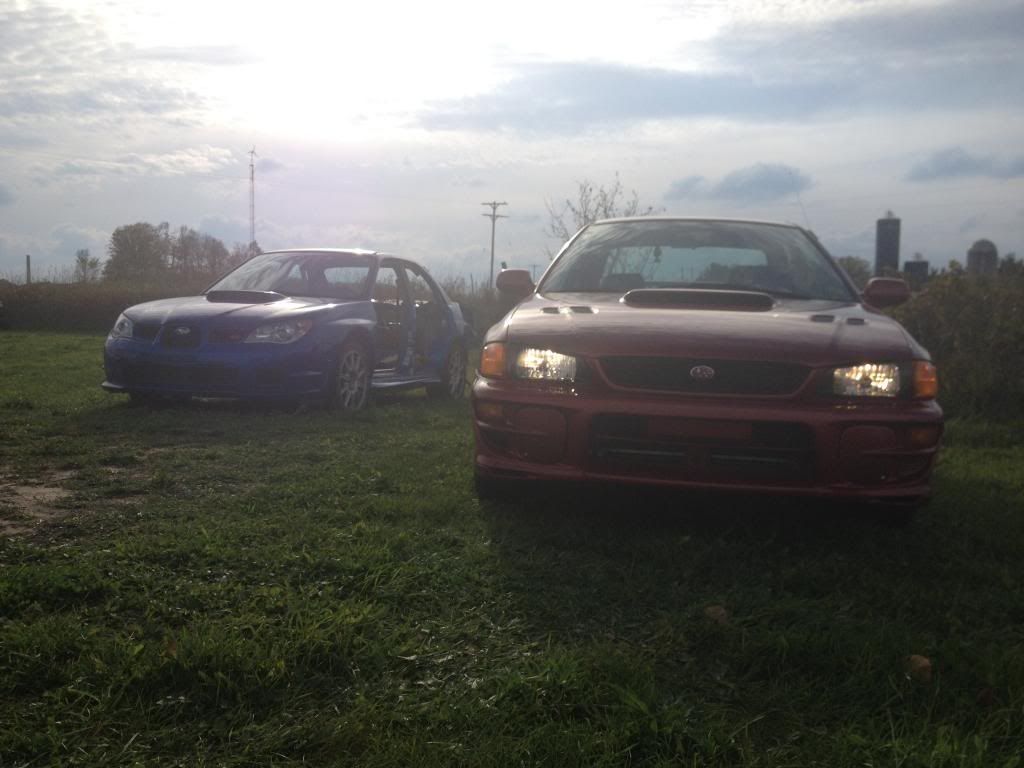 (Page 20)
Hey guys, My Name is Austin and this is my Subaru Story.
(IF YOU ARE GOING TO LEAVE A RUDE COMMENT OR REMARK ABOUT MY ACCIDENT DONT EVEN BOTHER LEAVING ONE!!! THEY WILL NOT BE TOLERATED!!
I started my members journal to show people my build not to have everyone rag on me because of that! As if me hurting 3 people and loosing everything i worked so hard for, wasn't enough?
So if your going to leave an offensive comment, take it somewhere else. Thank you.)
After years of looking, and dreaming i finally found myself a 2000 Subaru Impreza 2.5 Rs, she was a sedan, BRP color. 5 speed. 147,xxx Miles. I paid 4200$ for her.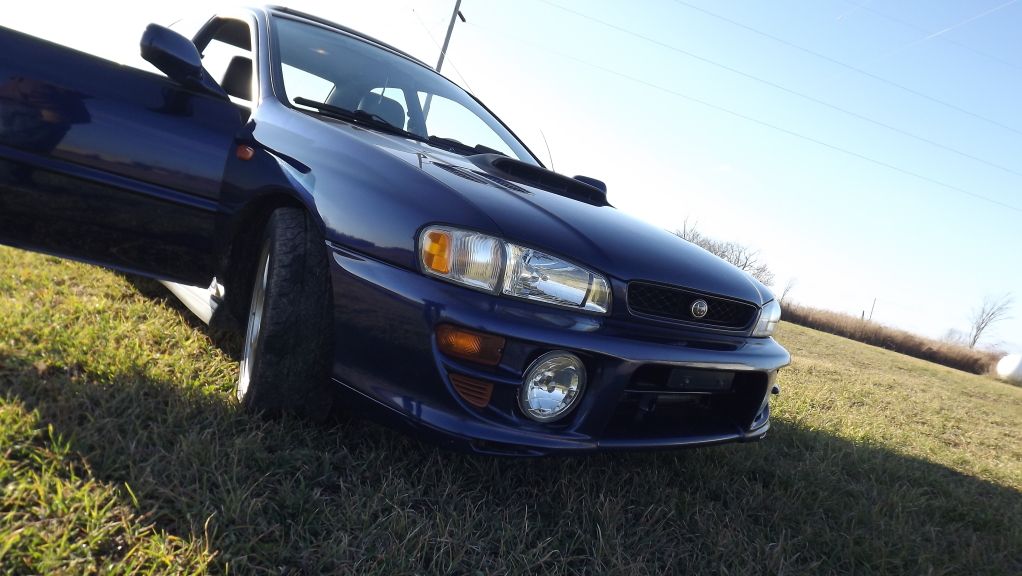 On Thanksgiving of 2011, 4 days after buying it, i rolled her 3 times with 2 of my cousins and my little sister in the car.
I was being an complete idiot and driving around way to fast around a very sharp corner, power slid/ lost control and rolled down a small hill on the other side of the road.
Everyone in the car survived, we all walked away with minor cuts and bruises. The Car held up like a TANK!
Here are is a picture.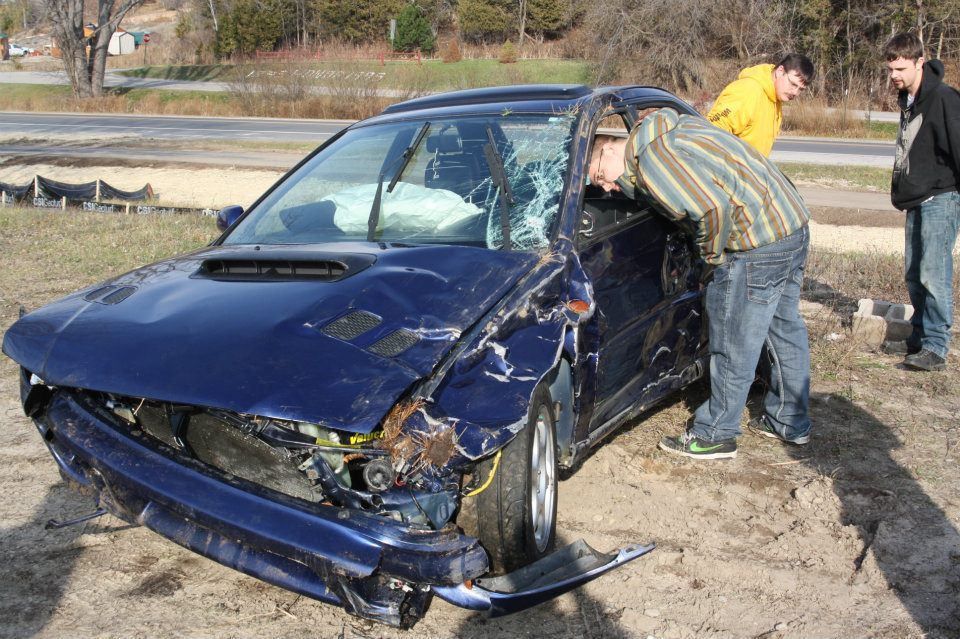 With only PLPD on it, i got nothing from it, But on the plus side i kept the car!
After a few months of searching i found another one, in Fort Wayne, Id.
Took about 2 months after finding it but i finally got it!
2000 Subaru Impreza 2.5 Rs, sedan, SRP, 5-speed. 141,XXX miles
They day i got her. First fill up, Baschbry came with!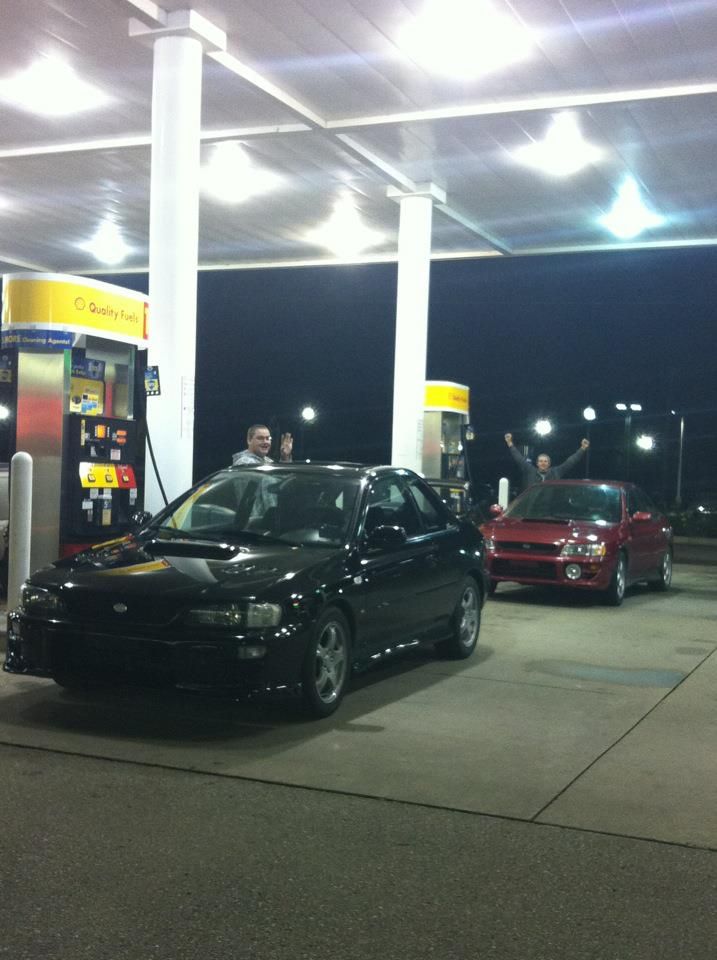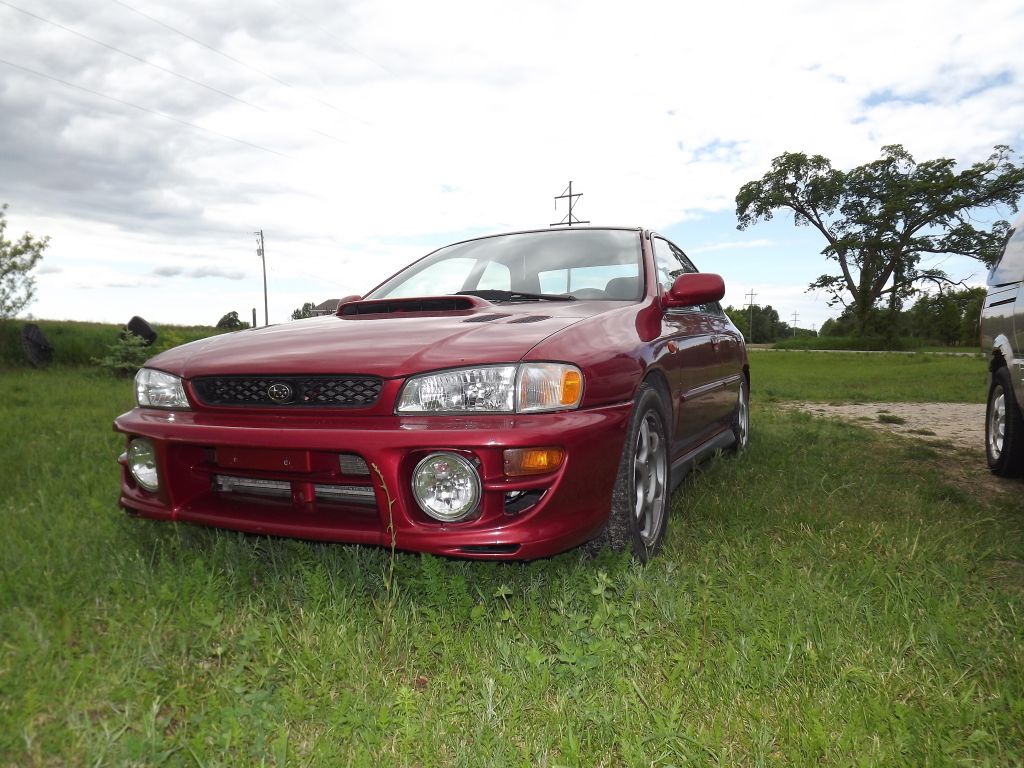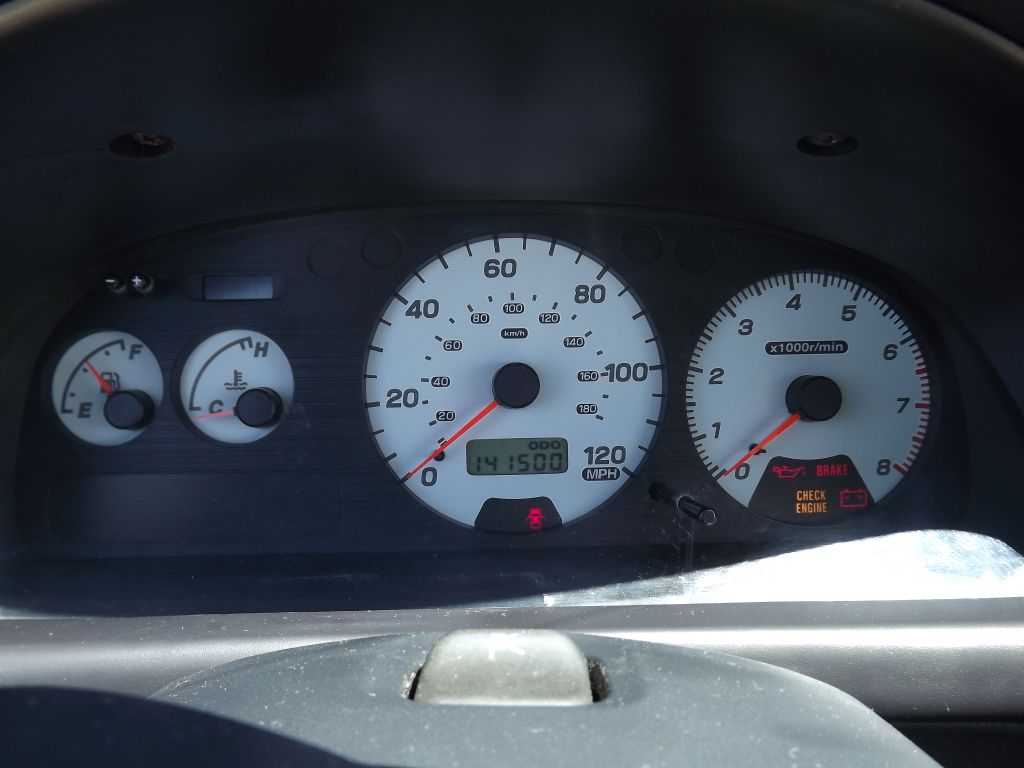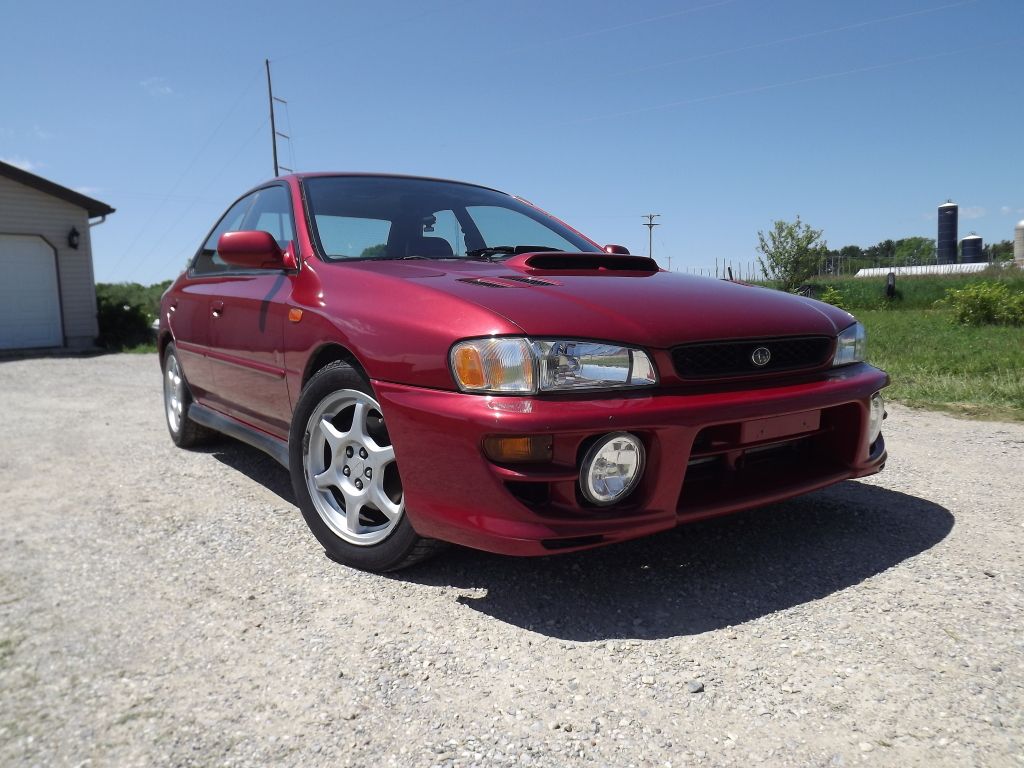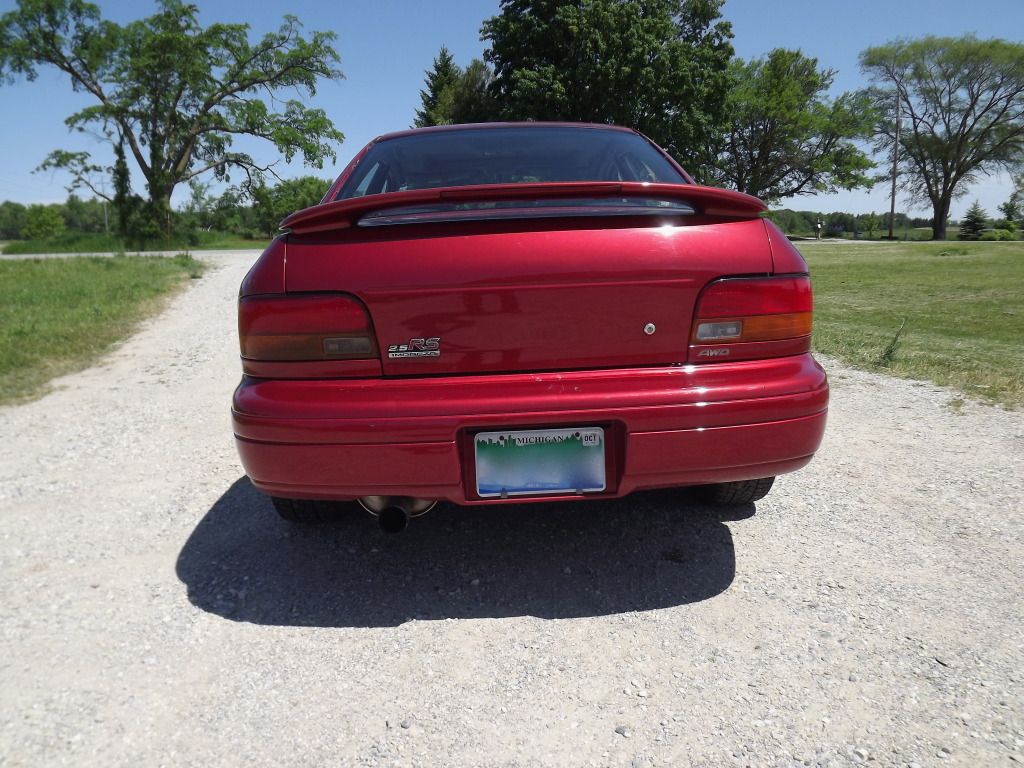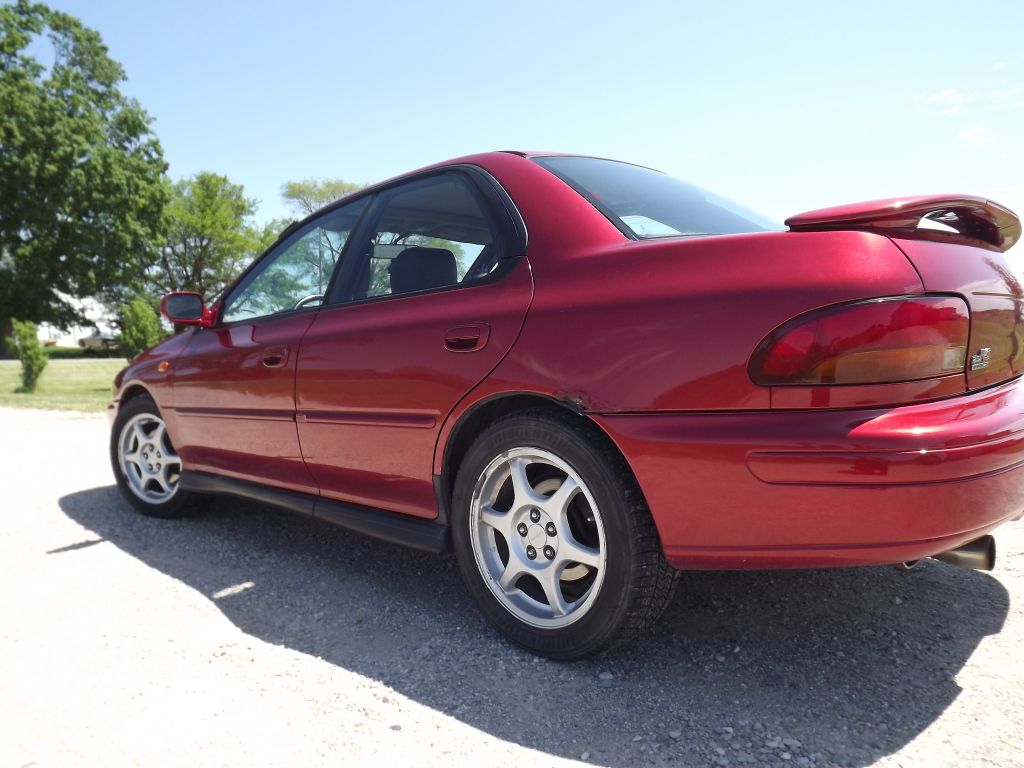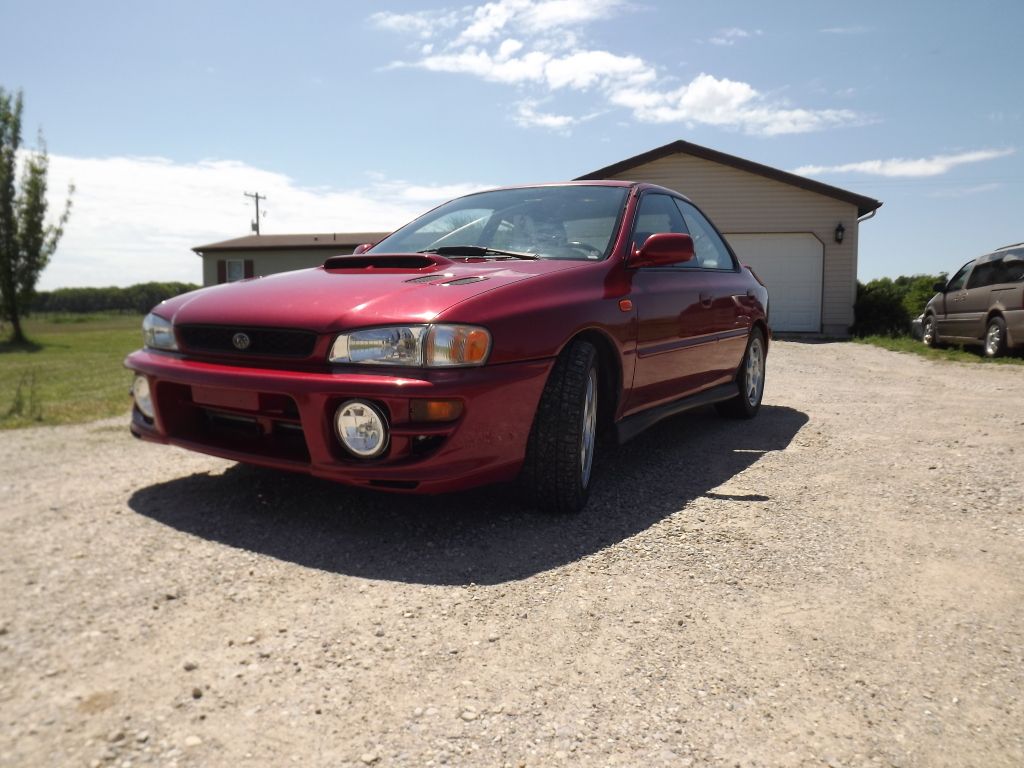 Modifications List:
Soon to be STi swapped!
Engine:
Delta Cams 1500 grind
Cold Air Intake, into fender wall
UEL Headers
Tsudo cat-back exhaust
Stage 2 Tune
Suspension:
Ebay Front & Rear Strut bars
WRX 20mm Rear Sway Bar
Rear Polly Urethane Swaybar bushings
Eibach Lowering Springs
Exterior:
Amber corners
Black Housing Headlights (D.I.Y.)
Version 6 STi grill
RS Coupe rear spoiler
Nightbreaker Headlights from the U.K.
Interior:
Full leather swap (door panels & seats)
Neo-Chrome Shift knob