Okay i got a bunch of parts sitting in my basement, to lazy to think of prices so pm with a fair offer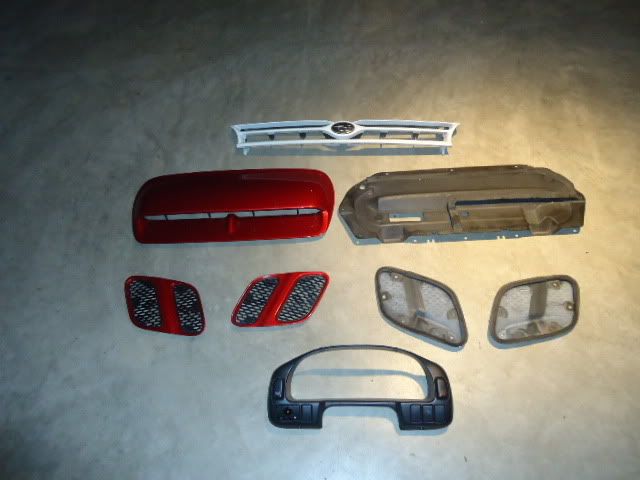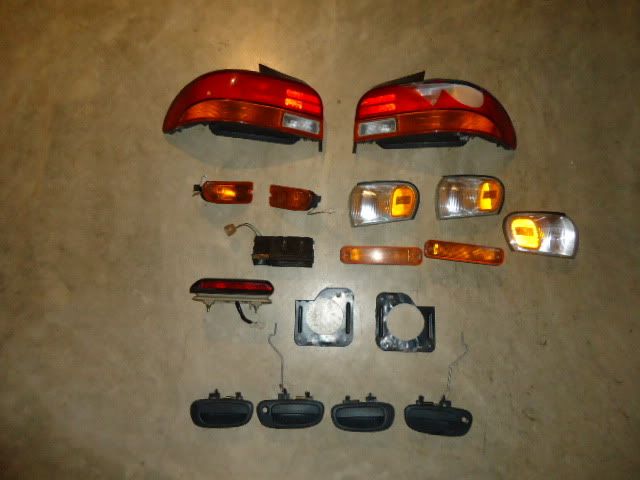 List of the parts:
93-96 Grille (White)
RS Scoop & Vents (Sedona Red Pearl)
Backing Plates SOLD!!
93-96 Gauge Cluster Surround (Controls for mirrors is on here)
Coupe/Sedan Taillights (lens is broken on one) also have the trims that go under them in White
99-01 RS Turn Signals SOLD!!
3 OEM Corner Lights (2 Driver, 1 Passenger)
Cigarette/Power Outlet & Ashtray from 93 L
93-96 Bumper Trun Signals (wires have been cut off, but is room to connect new wires)
Rear Deck 3rd Brake Light (Tan) *great for those wingless guys*
RS Fog Brackets (used, not perfect)
Sedan Door Handles (Black, off of 93 L)
one thing that isn't pictured:
Left & Right Bracket for mounting Rear Spats (just the brackets, you will need other parts for full installation)