Discussion Starter
•
#1
•
Hi All,
I recently pulled a locked up motor out of an 03 outback (i know, this is an Impreza forum lol) and since the motor was locked up, i couldn't spin it to access the flex plate to torque converter bolts through the access hole at the top left of the block. So, as a result, the torque converter came out with the motor. However, the fluid pump shaft that sits around the outer splined shaft inside the transmission stayed in. Pictures below.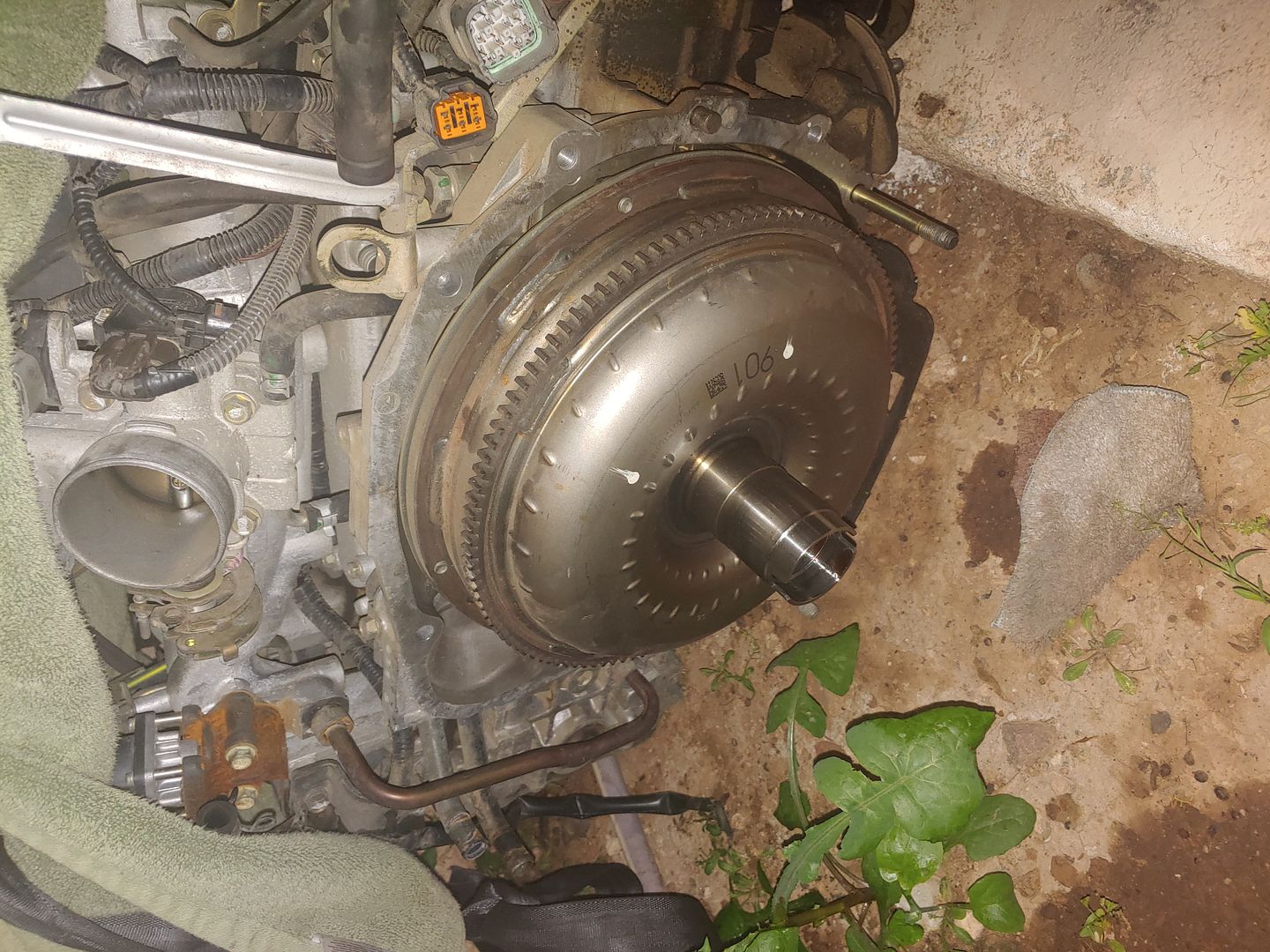 I have another torque converter i am trying to put in, however i noticed on my new TC the pump shaft was already held on to the TC via a circlip. I removed the pump shaft from the new TC since the other one is still in the transmission, thinking i could just slide the TC onto the input shaft and into the old pump shaft already in the transmission. is this possible? or do i need to go fishing and remove the old pump shaft from the transmission, and assemble the pump shaft to the TC before trying to put the TC in? It would be great if i didn't have to remove the pump shaft thats still in the transmission, but the circlip holding the the new pump shaft to the new TC is making me think i need to get the old shaft out of the tranny, before trying to re install the torque converter.
Can anyone confirm this for me?
Thank you!