93 version6 1.8L turbo 08 WRX
If you were considering a turbo build using EJ22E heads you'll probably want a metal head gasket. Subaru only provides a paper gasket so to fulfill the need you look to aftermarket, Cometic being the usual choice.
Cometic lists this head gasket as the correct HG for the NON turbo ej22e
Part #:C4262-040
Why is this the wrong head gasket?
Take a look at a head comparison of the Ej22E head and the EJ22T head courtesy of joejoe69, Left is the EJ22T head, Right EJ22E head: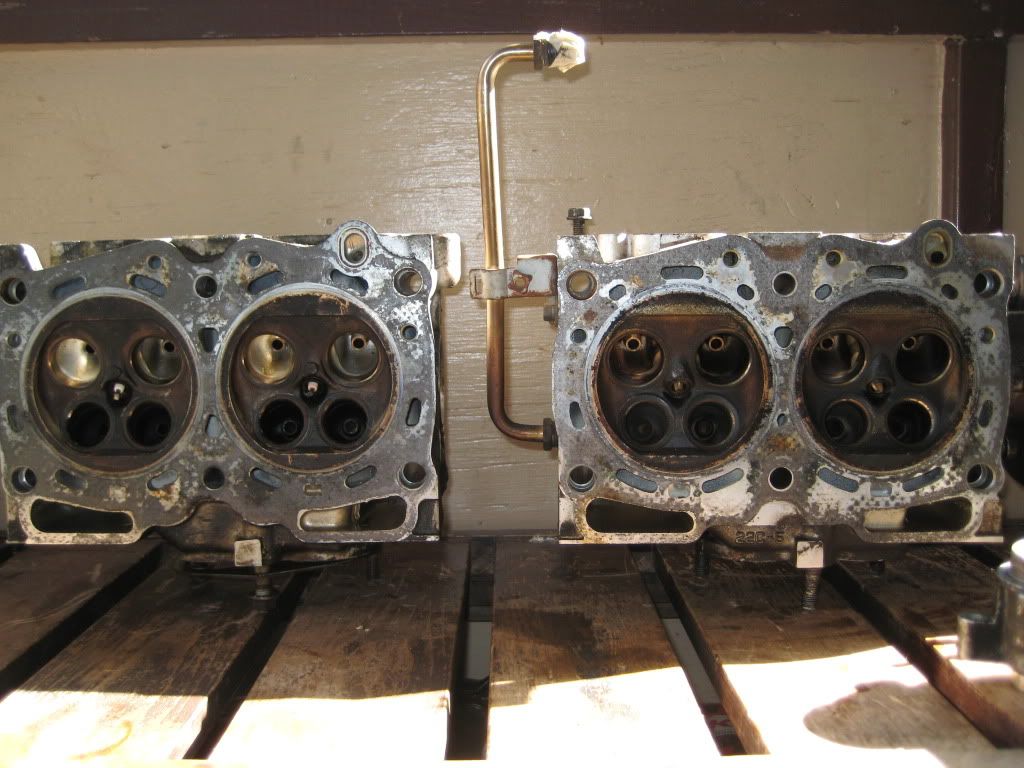 As you can see, the upper coolant passages do not match the EJ22E head, even though Cometic lists this as the correct head gasket.
Note:
Im not solely basing this off the diagram. I have the head gaskets sitting in front of me as well.
I talked to a Cometic Representative and explained there is a difference in the coolant passage design on the EJ22E non turbo (C4262-040) and the EJ22ET(AKA EJ22T) Turbo (C4263-051).
I sent him joejoe69;s comparison and he called me back with the solution. He sent me an email with this: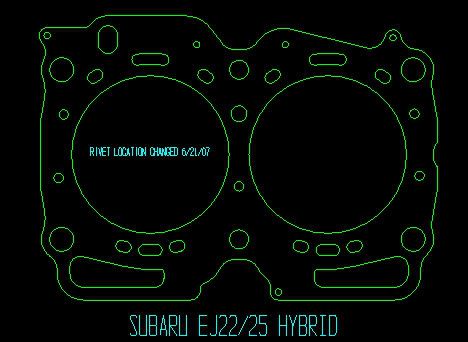 EJ22/EJ25 Hybrid
I have not been able to locate a part number for it, however i was able to order it directly from Cometic with the dimensions i wanted (98mm bore, .040" thickness).
*just received the other HGs. perfect fit.*