Ok, so I've been putting this off for a while now, and since im bored outta my mind, I figured now is a good time to go about making my Journal. So here goes...
I got into Subaru's with my first car, a brilliant red 1997 Subaru Impreza L sedan. That was my first car. I knew NOTHING about it until I started my research. Though that research I stumbled upon the 99-01 2.5rs's. I LOVED the look of the car. The hood scoop and vents caught my stare and the foglights just stared back at me. I wanted one so bad....but money was tight so I waited. Then one day last summer I was traveling down a back alley outside of my town and tradgedy struck. I slammed my front end tow hook into the pavement because i didnt realize that the road dropped a good 8 inches with no warning and then rose back up to the normal road height
, so I couldnt tell that it was there. Any way long story short, the town told me i had no case because I should have taken notice to it. :curse: ahhh I was so upset because i had to part with my beloved first car and such, but then I realized I had the perfect opporutunity to get the RS. well after a few weeks of searching I found my baby. I traded in the L for the RS and got a HELL of a deal on my RS, and the trade value for my car was great being that the frame was bent and the hood didn't line up and the front bumper was 2 inches lower on the driver side than the passenger side. Anyway, onto the RS.
ohh heres a pic of the L just for fun.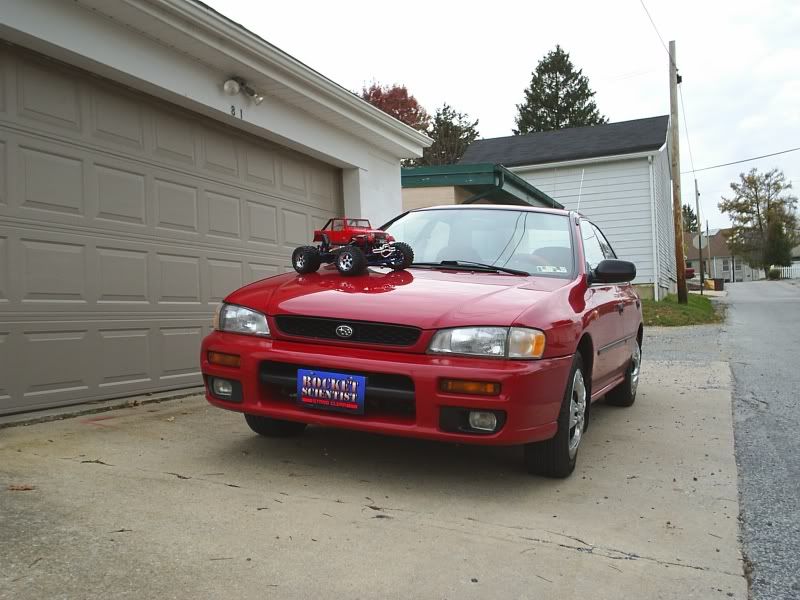 Now for the RS.......
The photos from the stealership....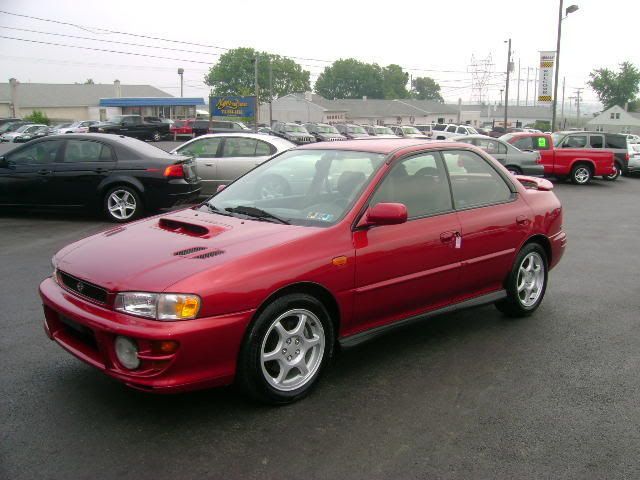 Then...not a day later the modifications started.....
first was a custom short ram intake and TB bypass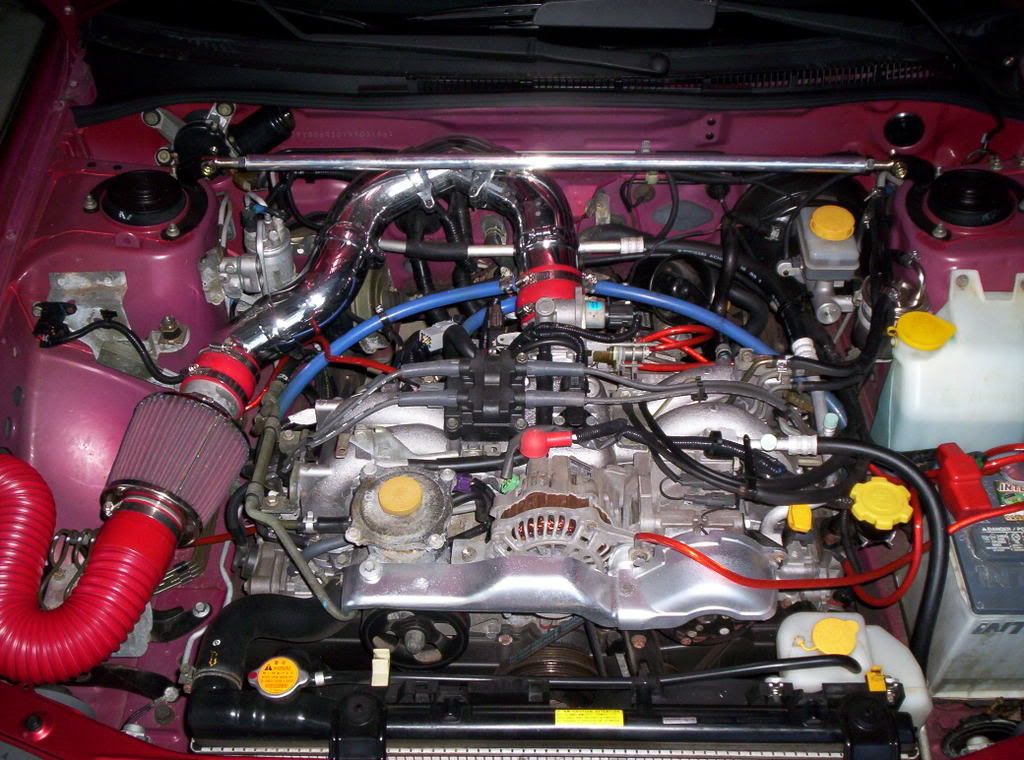 After I did that I reveled in the glory of the RS and didn't really do anything to it because i didnt know where to go with it from there....until I found this WONDERFUL site. Ahhhh now i have an idea of what I can do.... When I relized that I wanted a new exhaust, I wanted a STi exhaust, not only because it looks great but the price was right....it was FREE, so I installed it, with the help of my buddy and his race shop.
Shortly, I ran out of ideas of what to do, so then I wanted to try my hand at a "grounding kit" modification. Now it has been a controversial mod because some say it doesnt do a thing, while some say it does wonders for your electrical system. Well in theory it sonded good, so I decided to give it a shot, and I like the results, the time needed and cost. Easy, cheap, and it makes the car "seem" like it accelerates better and the electrical system is not as stressed so i guess it is a helpful mod.
After it sounded really good on the outside, I decided it was time to make the inside sound good also. Once again, through the forums, I decided I wanted a wrx 6 cd stereo, but after some more research and price comparison, I settled upon the Dual head unit with all the bells and whistles that i wanted....direct ipod control, front a/v jack, and 3 subwoofer output and affordable. i couldn't resist.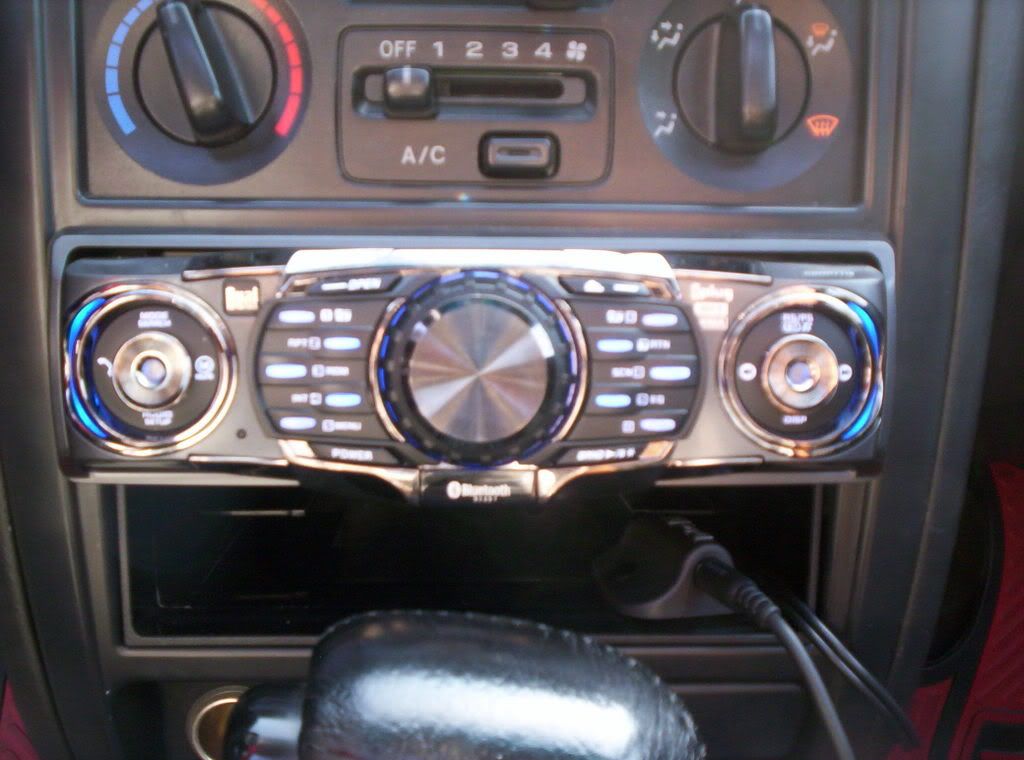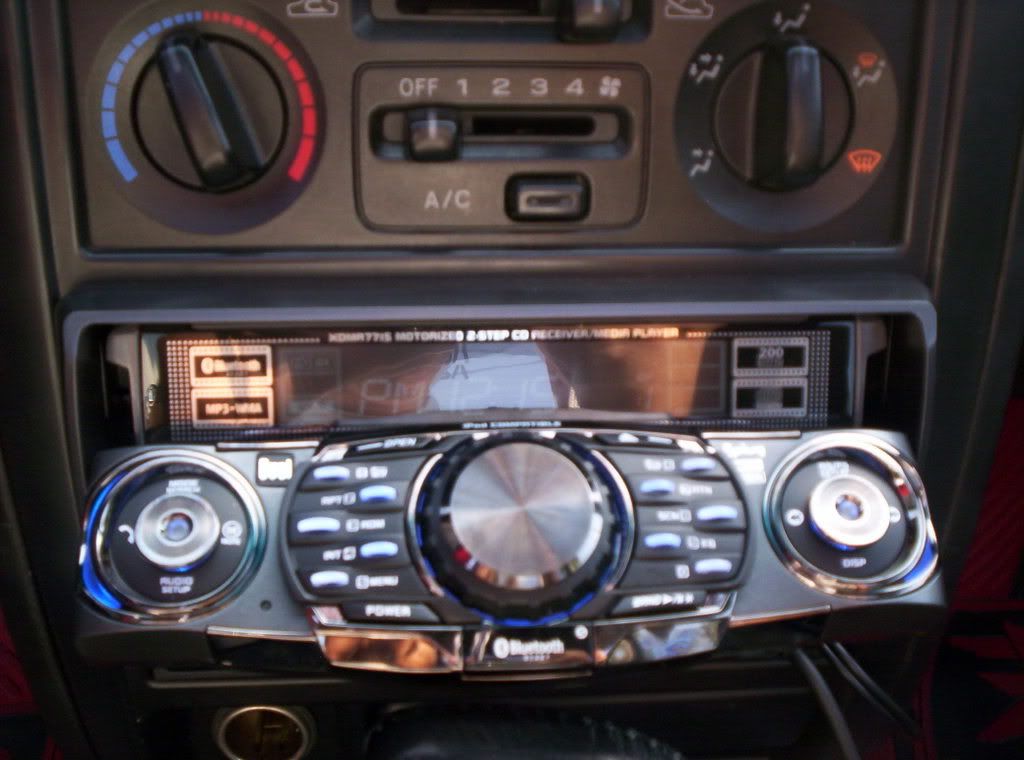 motorized faceplate was awesome too....
With mostly all my friends having lifted jeeps and trucks and what not, they were ragging on me for buying another car, well they shut up real quick when they saw/rode with me through the dirt roads in my area.
THE RESULTS were AWESOME.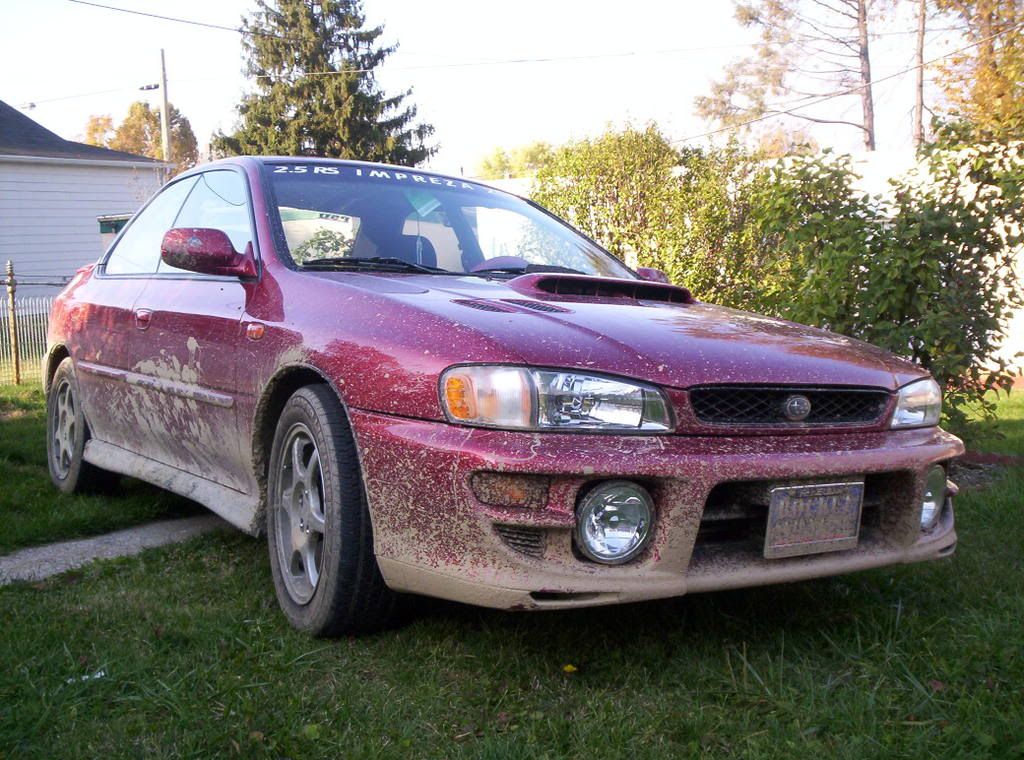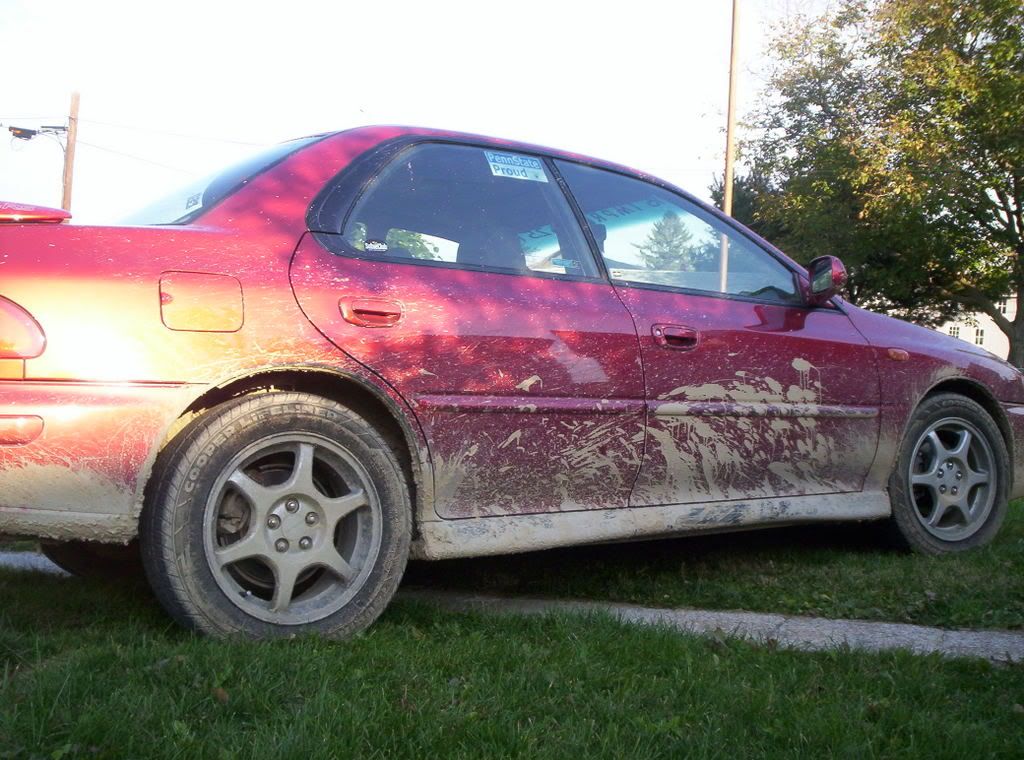 Well...after that i decided upon finally getting into autoX and try my hand at it. The AutoX bug has bitten me and I am hooked....
After the AutoX bug had bitten me, I decided I wanted a set of racing harnesses in my car for AutoX and RallyX purposes.