Current pic:
(more accurate current pic :lol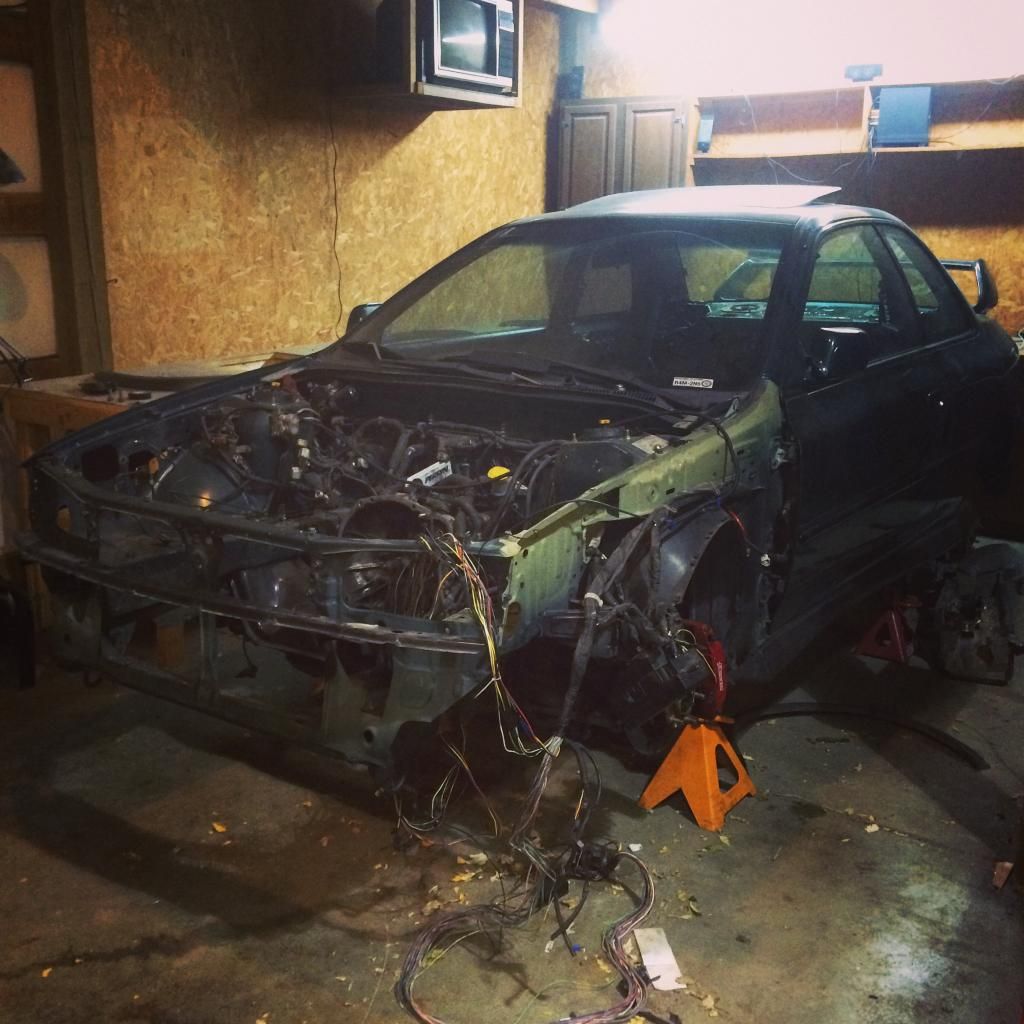 What's up guys, my name is Dylan and I'm from Spokane, WA. I've been prowling this forum for many moons but just recently nutted up and made an account. This is my second Subaru. My first was junk so I won't waste any time expanding on it. I've been into cars for a long time, but i havent really had anyone close to me that was also into cars so it was hard to gain any experience tinkering with them. A couple weeks ago I picked up my newest Subaru; a 1998 Subaru Impreza 2.5RS coupe in the sexy and rare Acadia Green. It took me a long time to track one down that was within my budget, but I finally found one in Portland, OR. It had high ass miles (237k), but I wasn't too worried about it because I plan on swapping it soon. Here's a picture I took on the way back home after picking it up.
It felt sooo much better than my old OBS. The 2.5 was much better than my 2.2.
The day after I got it I went to a local meet and got some 2.5rs floor mats and some basic Rally Armor mud flaps for her. Thanks Jordan!
Barely a week after I picked it up, the same friend that gave me the floor mats and flaps got some new coilovers for his GC, so he told me he'd sell me his old lowering springs for $50. I jumped on that. So, I got a bit moar low.
Before:
After:
Ended up busting one of the studs in the process. :unamused: Learn from my mistake.... Proper torque is necessary if you don't want to break ****! Don't just take an impact gun and tighten your lugs!
This weekend I'm doing my first autocross and I'm stoked to see how she'll perform. Hopefully my engine doesn't decide it's had enough and go **** up.
That's all I've got so far, sorry for not having much. I'll keep this updated with my progress. I've got tons planned for this car so hopefully I can entertain some of you folks.