I know I posted this in the brake section but I meant to pst it here cuse I need a faster awnser. So I apologize if it makes any one mad. Well heres the story. I bought some rotors and calipers from moose last month and I finally got around to buying some new pads today. I was told by moose that the calipers were off a 95 WRX and the calipers are the same as the USDM RS. Well I have the old pads that were already on the calipers but they were not with me when I bought the pads. So I bought pads for a 99 RS cause I assumed they were the same thing cause thats what I was told. So I get home to compare the pads and they are not the same at all. Keep in mind these calipers are the pre 99 with just the one bolt you take out then it slides of the long bolt. I should of went with 98 pads I guess but I figured they were the same. I took pictures of the old and new pads and the holding clip. I need to know what pads to buy. Let me know what you guys think. sorry for the links. i resized the pics on photobucket but they were still coming out huge on here.
Heres a pic of the old pad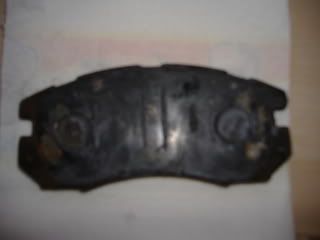 and heres a pic of the new one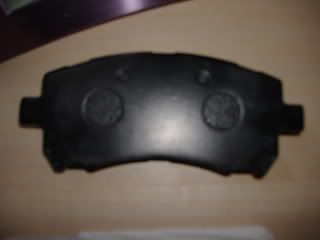 and heres the pic of the holding clip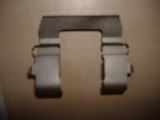 as you all can clearly see they are not the same. sorry for the bad pics something is wrong with my camera. every pic comes out blurry. Let me know what you guys think about the pads.