Discussion Starter
•
#101
•
Been slayed with overtime lately.. Haven't had a spare second to fart, much less to wrench on the swap.
Last week or I whittled down what was left on the dash.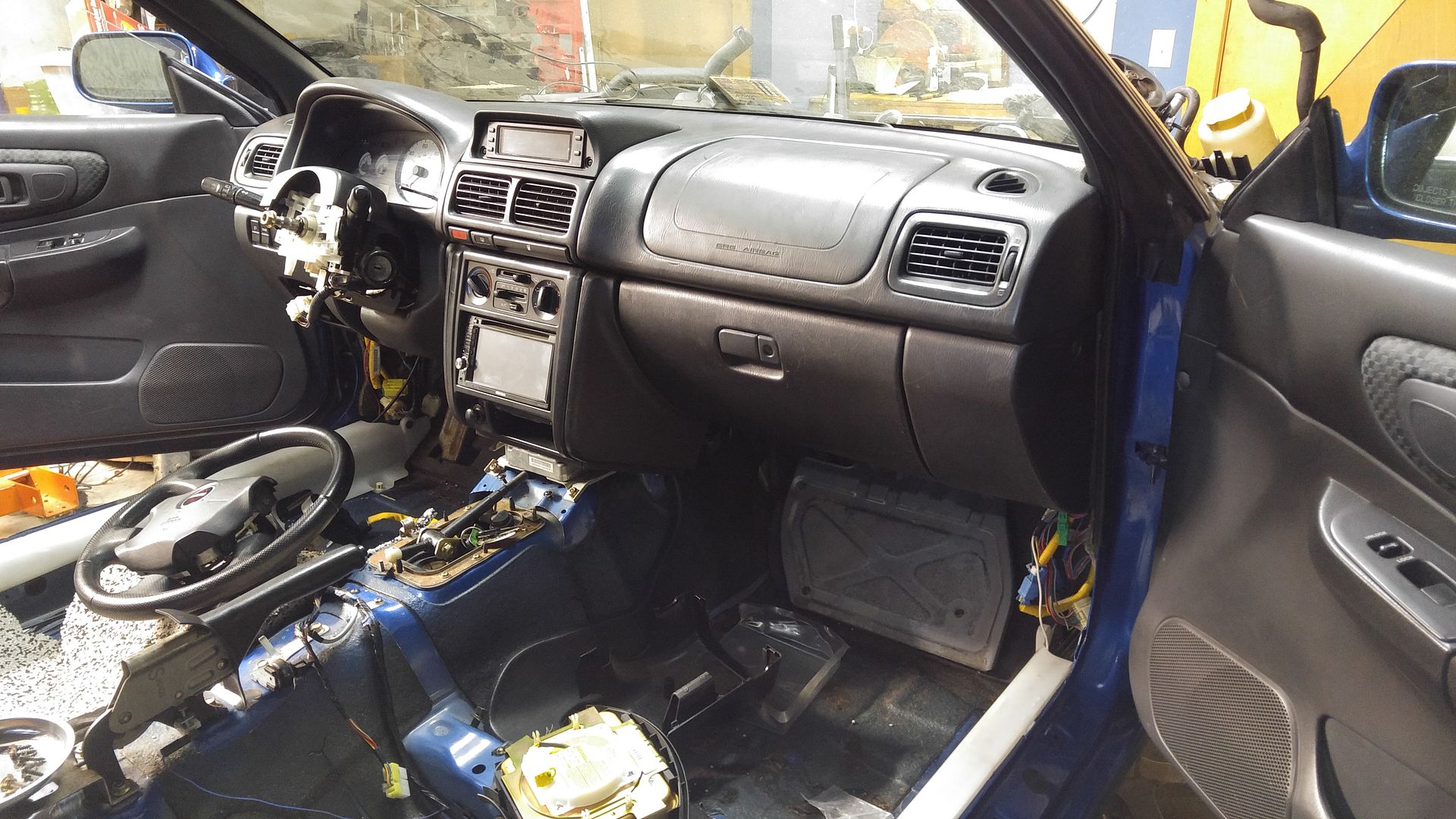 Started to swap over my wheel only to realized I should've done a bit more reading. My 04 donor steering wheel is a no go for the gm's column/airbag setup. Anyone want to trade a minty 02 momo wheel for my 04??
Garage was is total chaos from not being too well kept, so I spent the rest of the day I had cleaning. Pulled all the parts out and got them a bit more organized. Then ran the shop vac for a while getting these cleaned up. Gotta have a clean-ish garage to aid in having a clean project! Going to finish organizing the tools next chance I get in the shop.
Fortunately and unfortunately the snow base at my home ski resort is struggling with the wet n warm spell we had and they aren't going to be opening this weekend. This is the first year in probably 4-5 that we haven't shredded in Nov. Although it does give me a little window to get some work done on the swap!! I may weasel out of my deadline a bit, I said "before winter starts" so it's looking like actual winter solstice(December 21st @ 11:48 AM E.S.T) will be the drop dead, I'm done bojangling - ready to drive the damn thang, date.