Discussion Starter
•
#1
•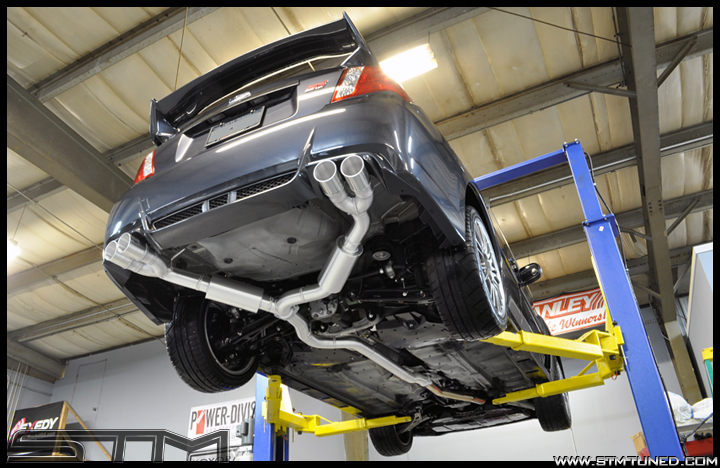 The newest addition to our Aluminum Race Exhaust Line-Up are these for the 2011-2014 Subaru WRX/STi Sedan:
The Dual Exit, Quad Tip
is insanely lightweight at only
14.5 pounds
vs the factory assembly at 43 pounds! Lighter = Faster! This system features quad, 3.5" polished tips and two aluminum race mufflers for a deep, sophisticated note. The entire exhaust is fully 3" aluminum, tig welded in house. All mounting hardware is included along with two Remflex graphite gaskets for a leak-free install. Bolts to any aftermarket downpipe in the factory location.
The Single Exit Version
is impressively lightweight at only
8.85 pounds
! This system features a race-inspired straight forward, single exit design. Finish the look with a single 3.5" tip or choose the dual tip option.
Specs & Weights:
- Factory cat-back weighs 43 pounds.
- The Invidia Dual System weighs 57 pounds!
- STM Quad-Tip Weighs only 15.05 pounds including gaskets and hardware! (Exhaust only: 14.5)
- STM Single Tip Weighs only 9.4 pounds including gaskets and hardware! (Exhaust only: 8.85!)
- Add about a quarter pound for the dual tip option on the Single Exit
Features:
- Tig Welded Aluminum
- Polished 3.5" Tips
- 3" Piping, 3" 2-Bolt Aluminum Flanges
- Remflex Gaskets and Mounting Hardware included
- Made in the USA!
QUAD TIP DUAL EXIT: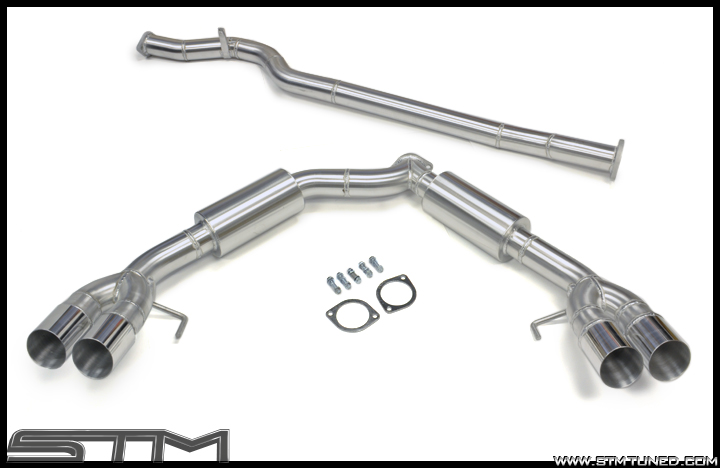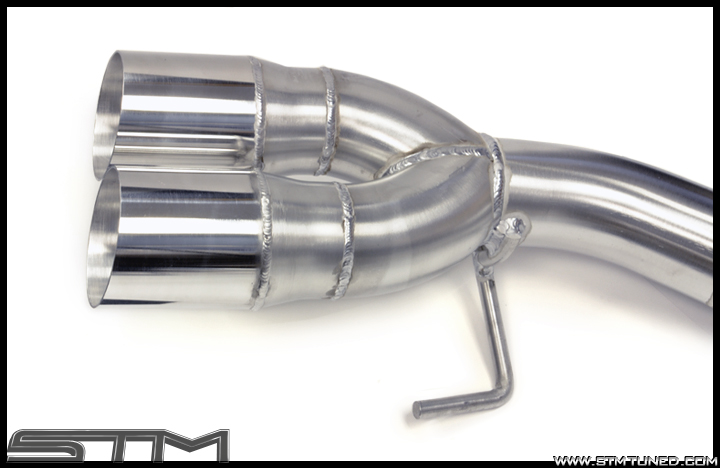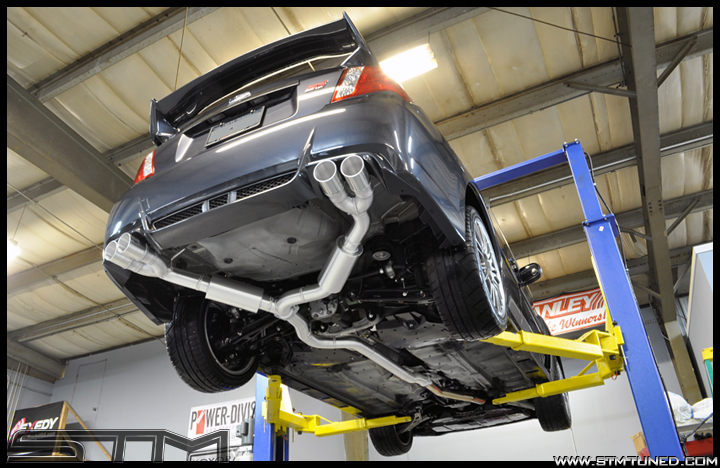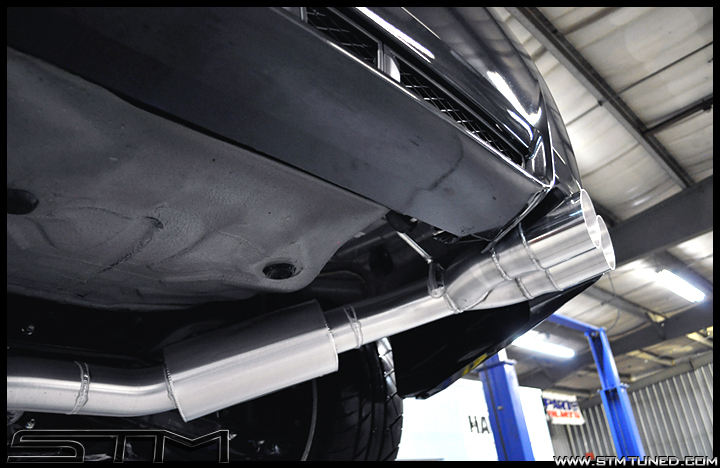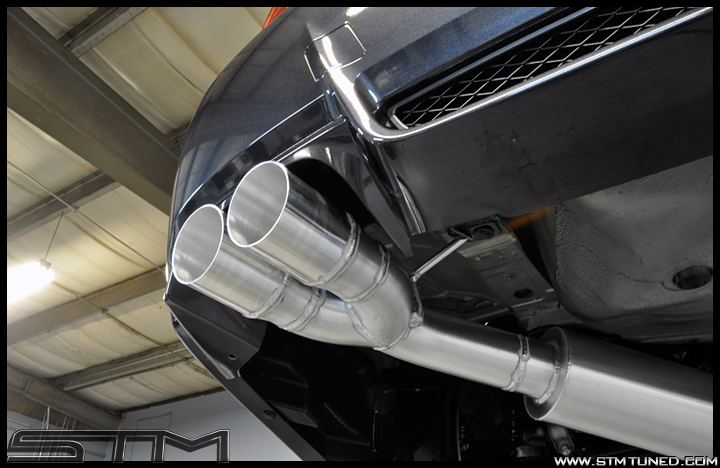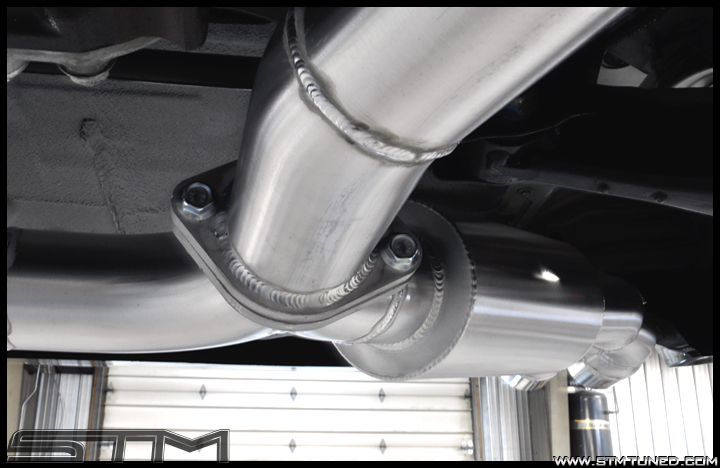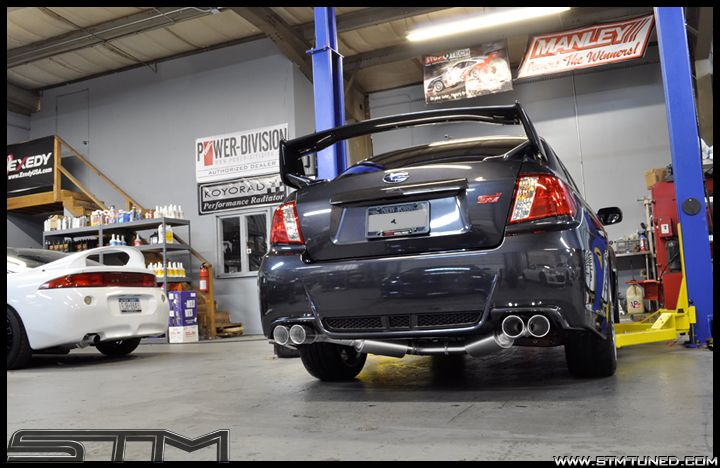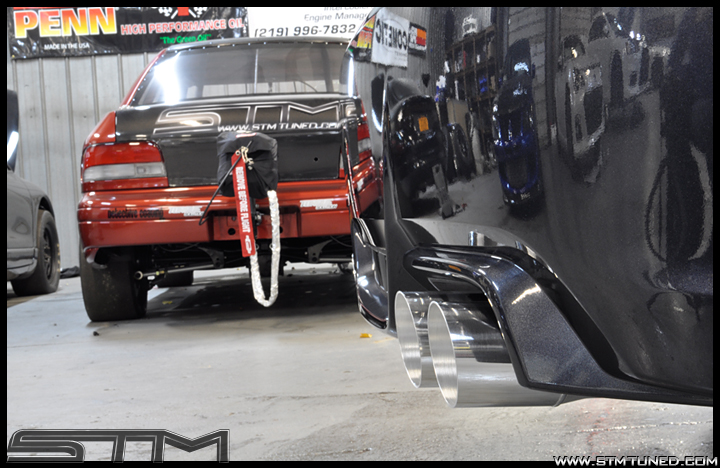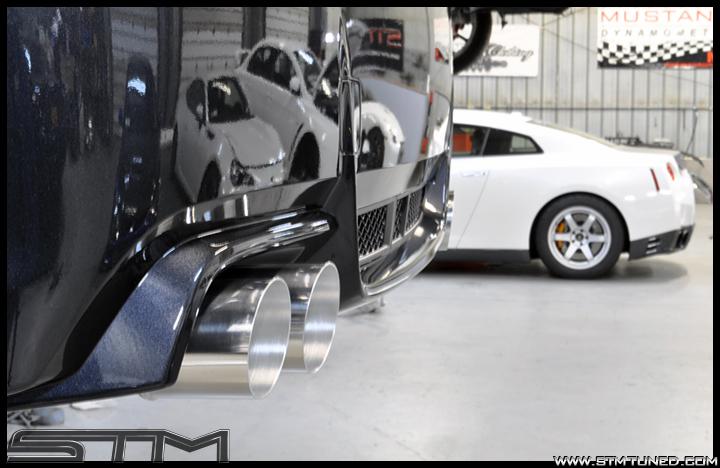 SINGLE EXIT: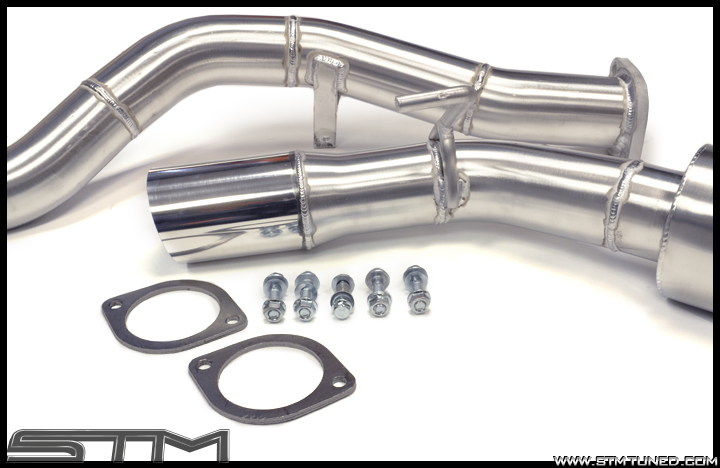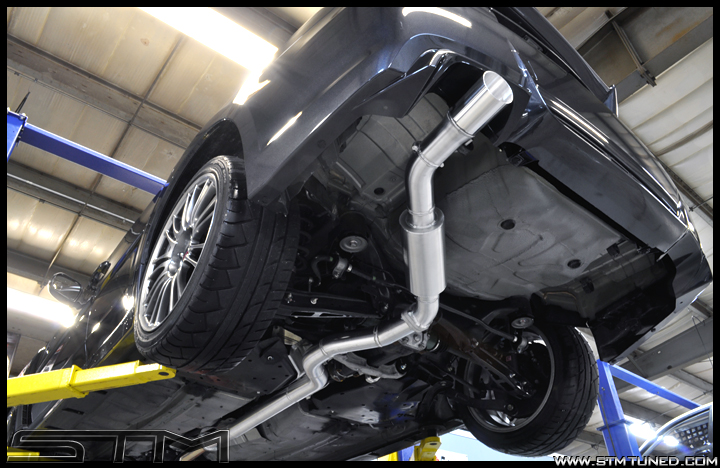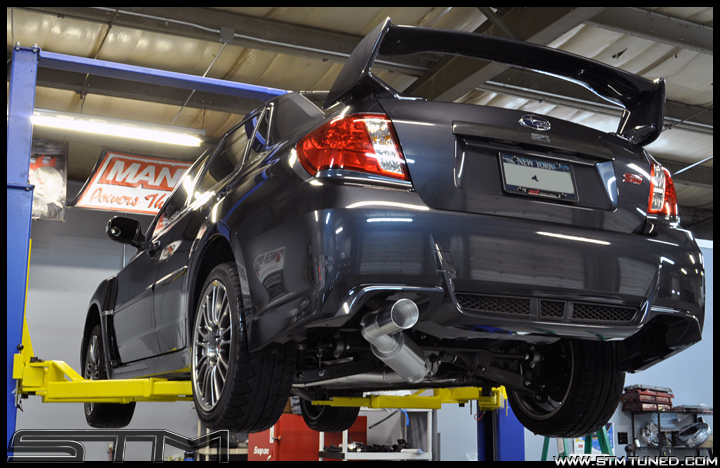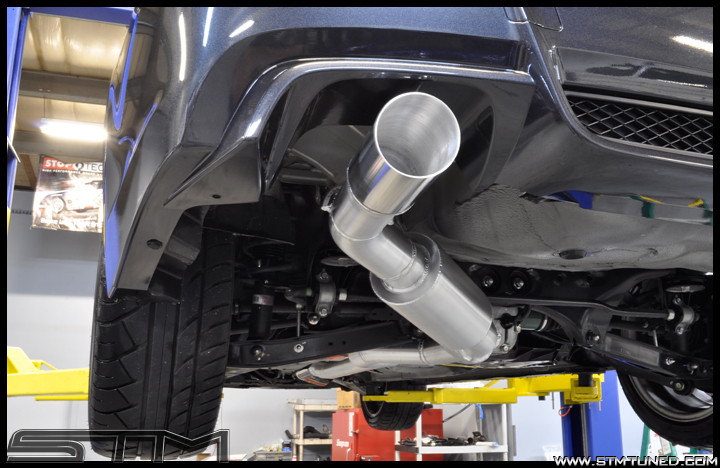 Our disclaimer:
The STM Aluminum Exhaust Systems are designed for Racing! Yes, they happen to be sexy as well, but keep in mind, they are malleable, lightweight aluminum and designed with one main goal: Performance. While we do abuse ours at the drag strip, they are not designed for lowered/stanced or rally racing vehicles. If you smash a speed bump or a giant rock... it likely will crack a weld, or at least dent the aluminum. There is no warranty on these systems. We stand behind our product, and our whole STM team runs aluminum exhausts on the street and track and shows, but we cannot babysit each and every driver out there, so we deem these systems "For Off-Road Use ONLY!"
This being said, you also know the STM Aluminum Exhaust Systems are the lightest option and compared to titanium... incredibly affordable. For the perfectionists and detailers out there, the aluminum cleans up nicely and the tips can be polished inside and out very easily. Any metal polish will buff out the shine, and a soapy "green scrubby" using a cross-hatch motion will clean the inside of the tip brilliantly. With the STM Aluminum comes an elitist piece of mind: You take care of your vehicle, you don't drive like an asshat, and you are likely lighter and faster than the next guy!