Discussion Starter
·
#1
·
Hi all,
I am Vic. I am new to all this posting stuff. Not new to the subaru world, I had a 2006 WRX DGM. I started to mod it back in 2008 when I moved to Germany, I did everything in stages. To start off on this the '06 build had, 650 cc DW inj, GT28R from APS, Perrin fail rail kit, walbro fuel pump, FMIC from turboXS, TGV delete, wiseco forged pistons. Pro tuned by ECUTEC. List goes on. but my biggest mistake was selling it and two weeks later the dude wrecked it and totaled it here is a pic of the aftermath. Guy walked away without a scratch and alcohol played a big part on his behalf. good thing he is ok though
I sold it due to me buying the 2011 STI, and I could not afford both cars. I wished I kept it now. Here is a pic of the 2011, Now I have a OTS stage 2 from cobb with Invia TBE. Waiting for a pro tune, cant wait for it.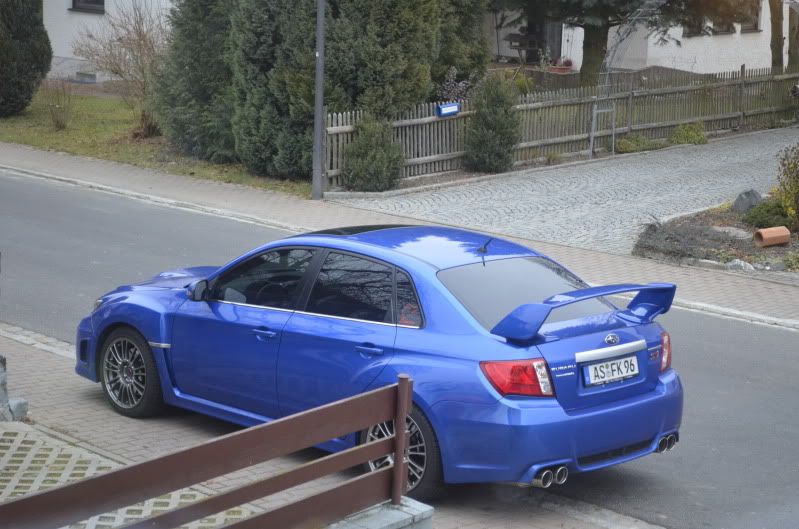 But here is the good part about it long story short the guy owed me money and could not afford to pay me back and he did not have it insured. He did but not full coverage, big NO NO on that. So for money he parted out and gave me the front and rear axles with tranny. on the other end engine was toast. After months of seeing a 2000 2.5 RS sitting there and not moving I asked the guy what he was going to do with it and he said he was going to sell it or junk it and I jump in on it for 950 bucks, this was a steal for the RS, heres a pic of it before I started to dismantle it.
Now here are a couple of pics on the build, not much though.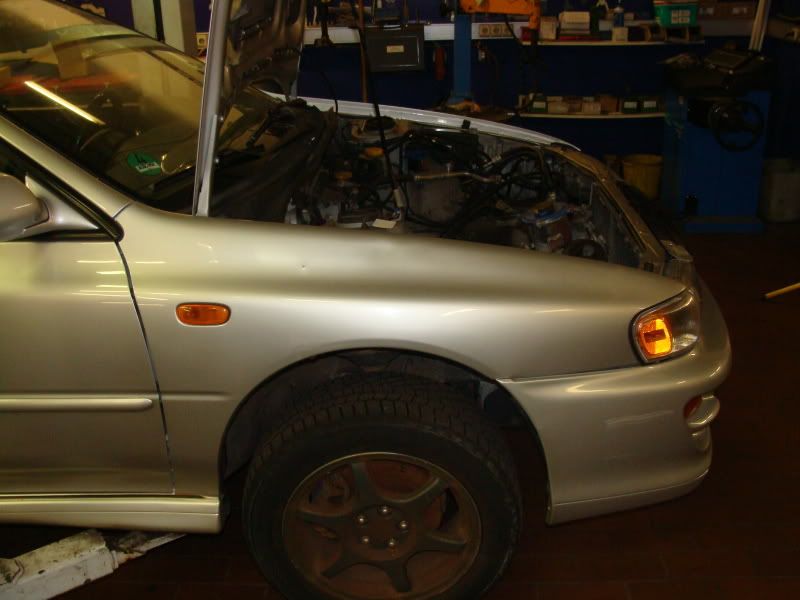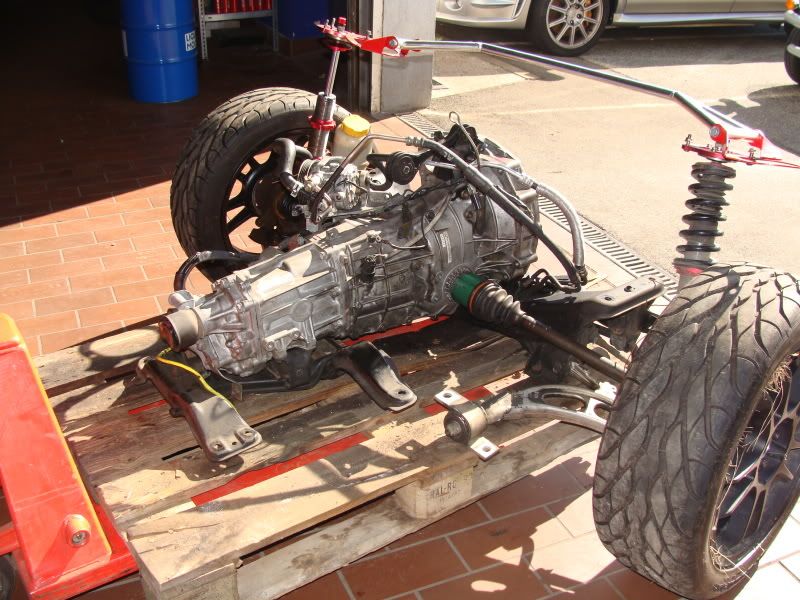 Here's a Suby meet in Germany