Discussion Starter
·
#1
·
So a little backround info.
My first car was a 95 4 door auto L. And after i finished my swap i gave it to my little brother who has just turned 16.... well this happened 2 days ago.
----------------------------------------------------------
My brother was driving some of his friends home at about 11:30pm.
As they were driving down the street he noticed a car approaching really fast from behind him.
My brother had a feeling that they weren't going to stop so he pulled to the side of the road, and the car skidded around him barley missing him.
As my brother starts driving again he see the car screeching to a stop in the bus bay to the school a few yard ahead.
My brother passes the car thinking he was having car trouble (his tires were sparking, probabaly chord showing).
A few seconds after he passes the car he hears it burn out and see it coming up really fast again.
My brother pulls over again, and he was almost to a stop when the person rammed the back of my brothers car. My brother was almost to a stop but he managed to swing my brothers car into a wall. It knocked down the whole wall. And my brothers car slid into a speed sign sealing the drivers door shut.
Then the attackers car turned around quickly in the street and everyone fled from the car (except my brother who was stuck because of the door) fearing that he would start shooting.
No one was hurt luckily, except for sore necks.
The car was a black old Cadillac Deville or some old square Lincoln of the sort.
similar to this.
Pieces of his headlights and grill were laying in the street, so the front must be fairly messed up.
Heres the damage, the cop pretty much said to junk the car cuz its not worth fixing (dick), but depends on what insurance says.... I drove the car home (wasnt far) but it had no power steering (belt knocked off pulley).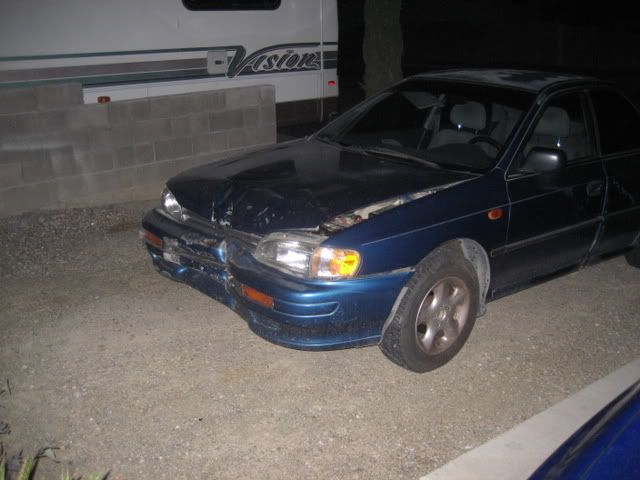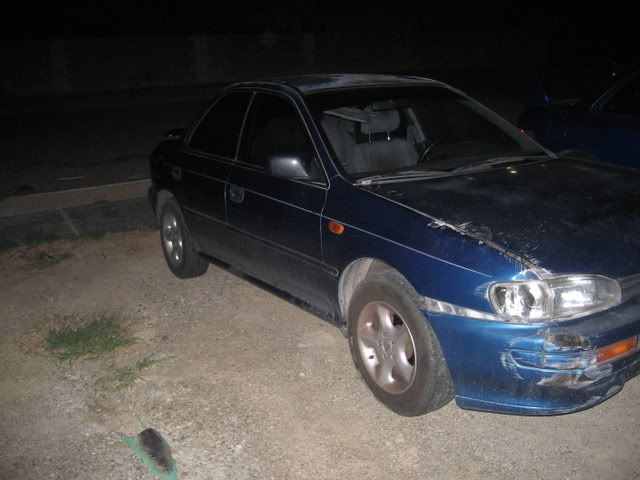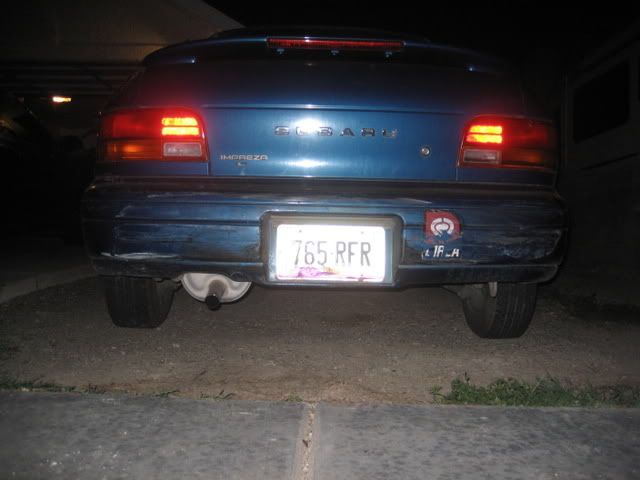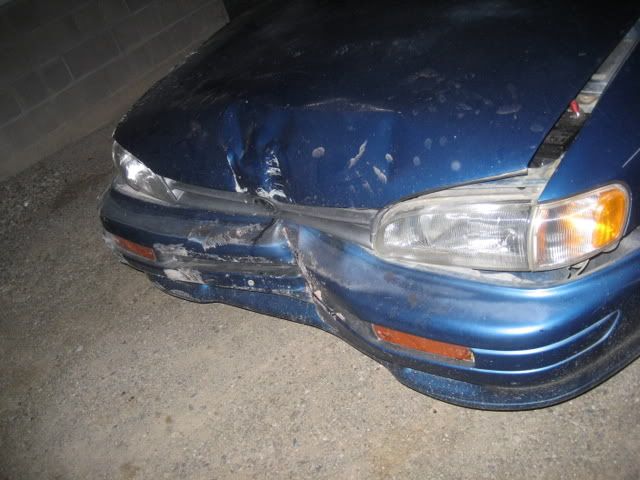 wall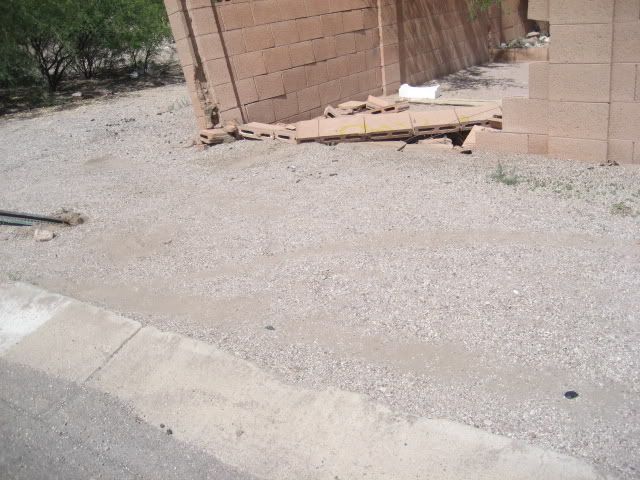 This might be for sale soon, depends on what insurance company says,
Would be great for a swap now..