Discussion Starter
·
#1
·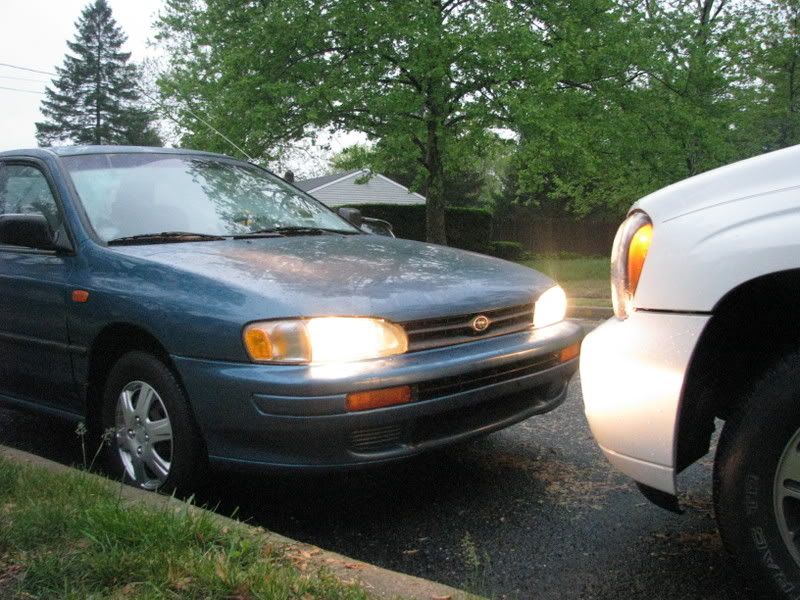 I saw this sitting on a local used car lot back in May. I had no intentions of picking up another car. I stopped to look at it and it was alright, not the best conditions but i figure i could use a DD and I like my subarus. Ive had: 97 LGT, 02 RS, 02 WRX, 05 WRX.
not sure if i got a good deal from a used car lot but the guy wanted $2000, i got it for $1700 after tax etc. Its FWD, Auto, 1.8L and has 143k on it. and it runs pretty well for whoever owned it last. After using it for 2 months as my DD back and forth to work, i started looking for parts and i havent stopped looking.
As of now nothing is done to the car, but its in dire need of some new suspension goodies, i have a deal pending on some struts with the koni inserts right now and a possible 2.5rs brake swap.
Future mods arent much (at least to some of these other cars)
im looking to swap it to 5spd if i can find a FWD trans and to the 2.2L or 2.5L not sure. The Body needs a lot of TLC, and i figure i want to get it running well before i look into body repairs.
This wont be no fast project for myself as im not 100% mechanically inclined but i can do some things. Thats all for now, ill try and update as i go along.