I got the pully this morning... but I didn't pick it up till after work. So here is my unbiased review:
Overall: 9.5/10
Value for Price: 10/10
Weight: 1.0 LBS
Machining quality: 9/10 (I only say 9 because mine had a small burr on the notch in the center)
Balance: 10/10
Customer service: Placed order on thursday night, order was process friday afternoon, shipped overnight air (their shipping method, I didnt pay extra) received tuesday morning. 10/10
heres a link:
http://medievalllc.com/oscommerce/catalog/product_info.php?cPath=49_50&products_id=59
and some pics: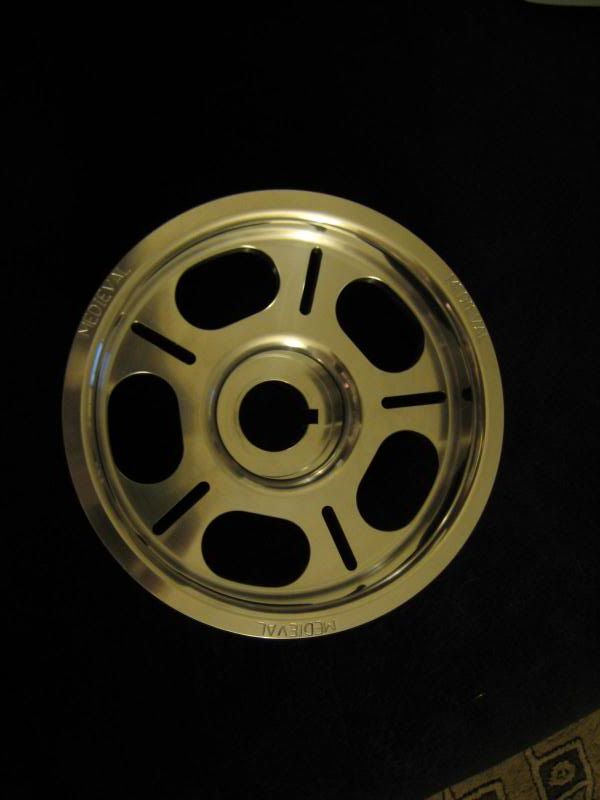 compared to competitors:
Medieval: 1 pound- <$89.95 +Shipping
Perrin: 2 pounds- $125+Shipping
Group A: 1.5 pounds- $90CND+Shipping from Canada
Rallitek: 1 pound- $130+Shipping
Cobb: 2 pounds- $135+Shipping
So if you are in the market for a new pulley, you should check these out!