Discussion Starter
•
#1
•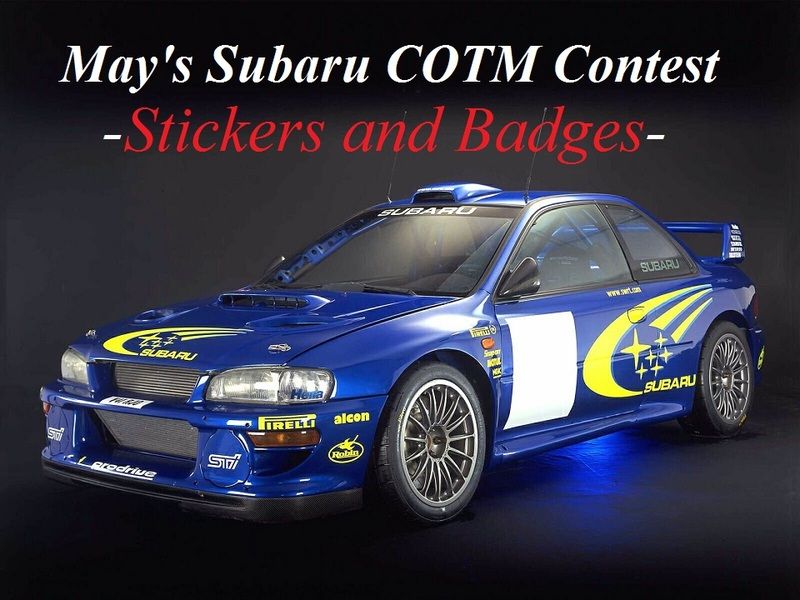 Last day to submit your photo is May
[email protected]
2359 est.
Prize:
1st Place will receive a
2015 Subaru Enthusiast Calendar
and a
RS25 Molded License Plate Frame
2nd Place will receive a
RS25 Molded License Plate Frame
Contest rules:
Anyone with a Subaru can enter!
Anyone submitting a photo needs to have a member's journal, and it must be visible in their post. We will not search for a member's journal.
Car in photo must be your car.
Car in photo must be your current car, please do not post photos of a car you no longer own.
Your photo can be taken by a professional but credit for it must be given.
Any photos not related to the theme will not be looked at, please use photo as example.
Photos must be in by the deadline, any late entrees will not be looked at.
The deadline is three weeks after the original post at midnight.
Any illegal activities taking place in the photo will be disqualified.
This contest is for FUN, if you don't have anything nice to say, don't say it. This isn't the heated debate thread.
Please post only one photo entree, if multiple entrees are posted only the first photo will be judged, the rest will not be looked at.
You are allowed to change your photo as many times as you like before the deadline.
Each month the first 3ish weeks are for submissions and LIKE voting, and the last week is for final voting.
If a member has won in a previous month they will not be eligible for the prize but can still participate in the contest.
The person with the most votes at the end of the month will be asked to fill out a short Q/A form which will be used on the homepage.
Rules can be changed without notice but only after approval from the mod team.
All discussion will be done via this thread:
http://www.rs25.com/forums/f196/t182840-submission-like-voting-discussion-cotm.html
If you are caught cheating you will be banned from all further Subaru COTM contest and possibly be banned from the site from your actions.
If participation is lean after 2 weeks from start date I will cancel the contest for the month and resume the following month with a new theme and contest.
​