CAR IS NOW GONE!
THIS IS GOING TO THE SCRAP YARD TOMORROW. THERE ARE QUITE A FEW PARTS LEFT. EVERYTHING THAT HAS BEEN PAID FOR IS OFF THE CAR AN WILL SHIP AROUND WEDNESDAY. IF YOU ARE LOCAL AND WANT TO PICK PARTS OFF IT COME GET IT! CHEAP CHEAP CHEAP!!! I DONT WANNA LET THIS GOOD STUFF GO TO WASTE!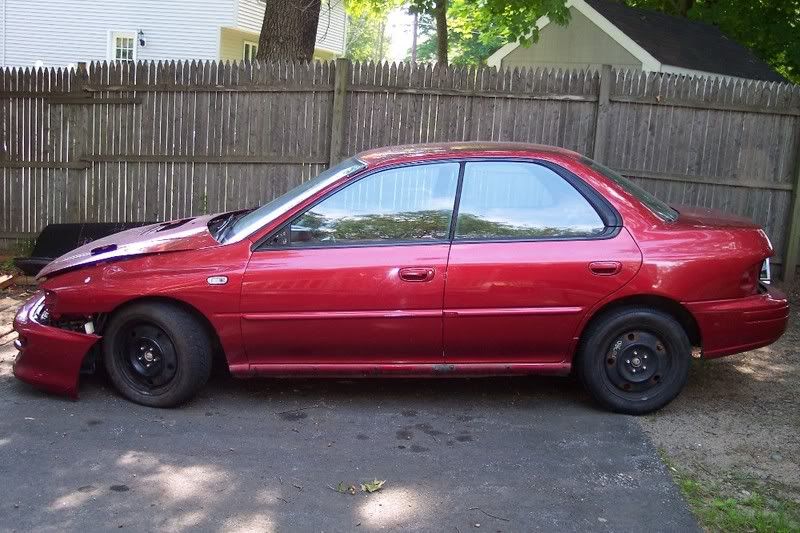 THIS PICTURE SHOWS HOW THE CAR SITS NOW....
Completely parting this thing out. It doesn't have any interior parts such as carpet, seats, dash or door cards. It does have the steering column and steering wheel. Everything exterior wise, is for sale but only what is shown. I don't care if you request a chunk of the rear quarter panel. ill cut it off and ship it to you. The only things NOT available on this car is the entire front end due to damage. And the engine, transmission, rear end. I only have what is pictured. Nothing extra.
STUFF SPOKEN FOR:
CRANK PULLEY
ANTENNA
TRUNK BUMP STOPS
COMPLETE ENGINE
TRANNY
REAR DIFF
DASH PAD
CLOCK SPRING
TRUNK WEATHER STRIPPING
STRUTS
SPRINGS
TOPHATS
HOOD LATCH ASSY
TRUNK LATCH ASSY
WHEN I RECIEVE MONEY FOR OTHER ITEMS I WILL CONSIDER THEM SOLD...