Hey everyone! My names Loren and im fairly new to forums but i do know how to use the search button for the most part. Im 22 years old and I have owned 2 Subarus. My first was a 2002 WRX sedan with a small amount of goodies (turbo timer, sti intercooler, exhaust, and intake but forgot brands). I have always loved the 2.5RS, mainly the 2-door sedans and it just so happens that model is what my father bought brand new off the lot when I was 8 or 9 years old. I always told him that I would own that car one day and it would stay in the family forever. 13 years later my dad bought a new 2011 STI sedan and he gave me the RS. It was definitely worth the wait! I love this car so much more than I ever did my WRX. It is currently an automatic but i intend on swapping it for a 5 speed and eventually doing a motor swap and a 6 speed. For now im a starving college student so my build will be painfully slow but hopefully worth it in the end. It is a 13 year old car that has been in a snowy climate most of its life so its not the prettiest, but its definitely a solid lil car.
Thank you and I hope you all enjoy a really really slow build. lol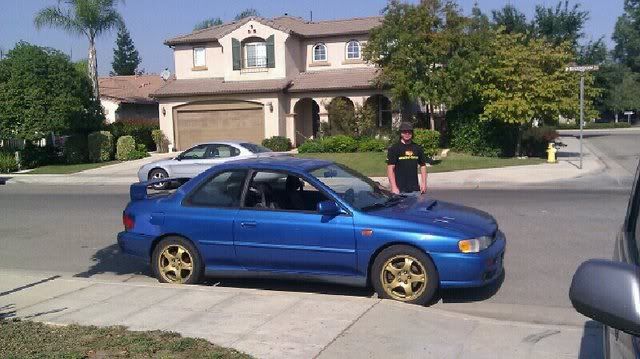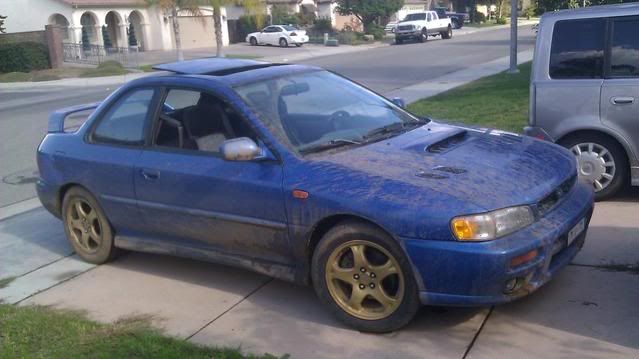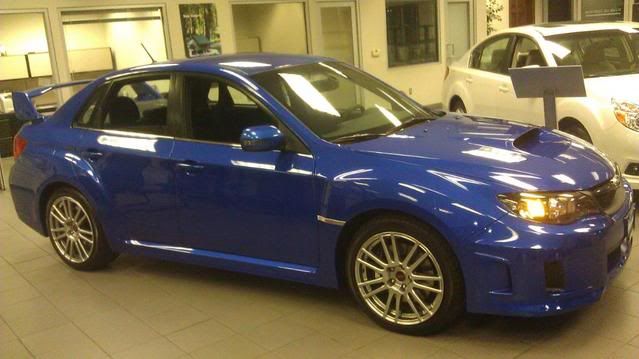 Pics of my 98 RS, my dads 11 STI, and my dad with the STI and RS, and my 02 WRX.