Finally got a set of pads and rotors to go with my rs calipers. The rs rotors look alot bigger even though its only .7" The rs pads are quite a bit bigger than my l pads were too. I got the axxix metal master pads. My first set of semi performance pads. So far they grip alot more. Takes alot less pedal to screech the tires. The initial bite is much improved. Im not to sure on how much heat the pads can hold as yet. Cant wait to try them out at this weekends autox.
The install should have been painless but i snapped a caliper mounting bracket bolt on the drivers side. :letitout: Got to love rust. I had to break out my small propane torch because i was afraid to break the top bolt too.
I also removed my dust shields as one was almost completely disintegrated, and the other semi complete one was kinda close to my new bigger rotor. :sunny:
Rotor size difference. The l rotor is 9.5lbs and the rs rotor is 12.7ish lbs.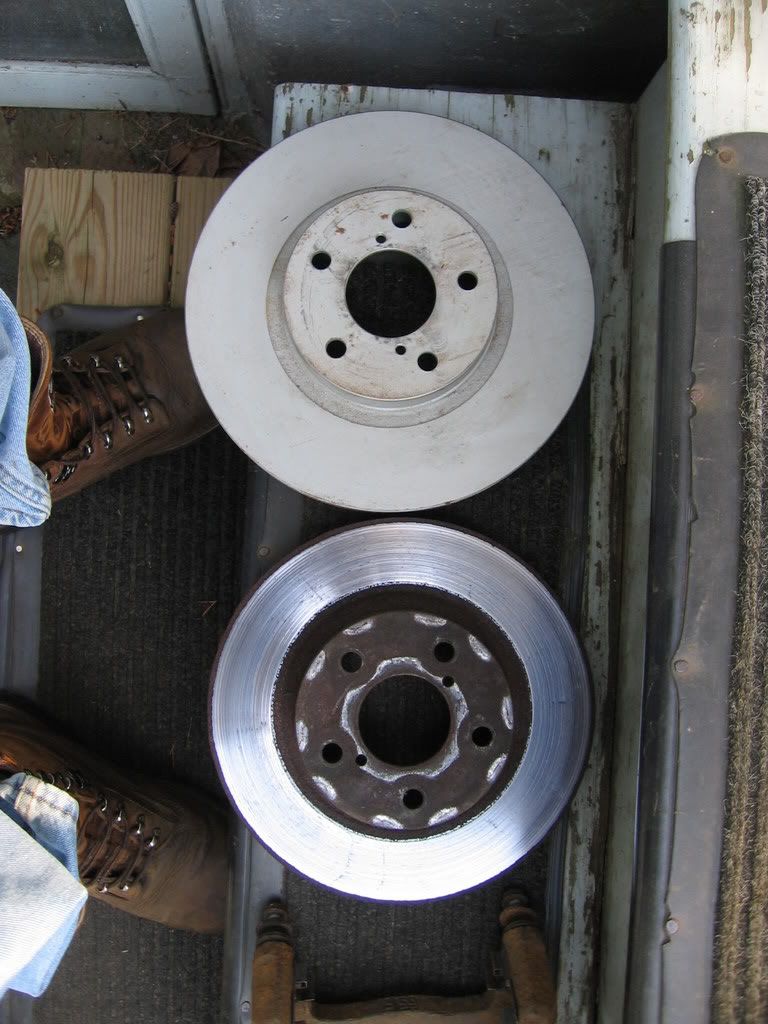 Pad size difference.