Car as it Stands today: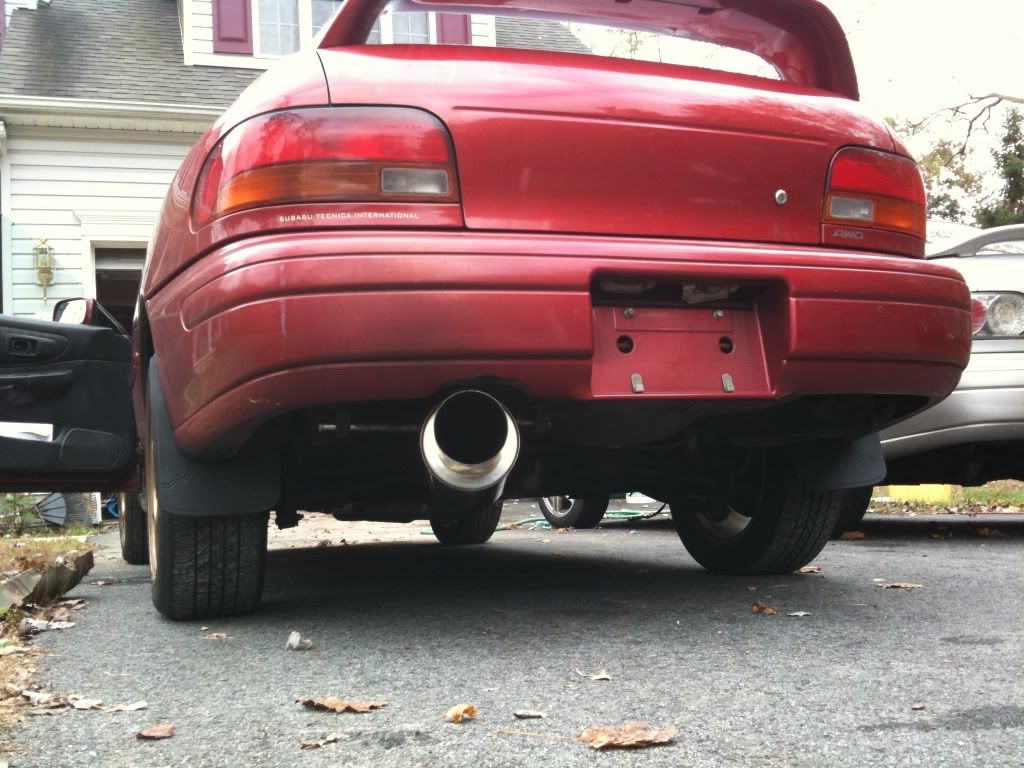 milestoempty: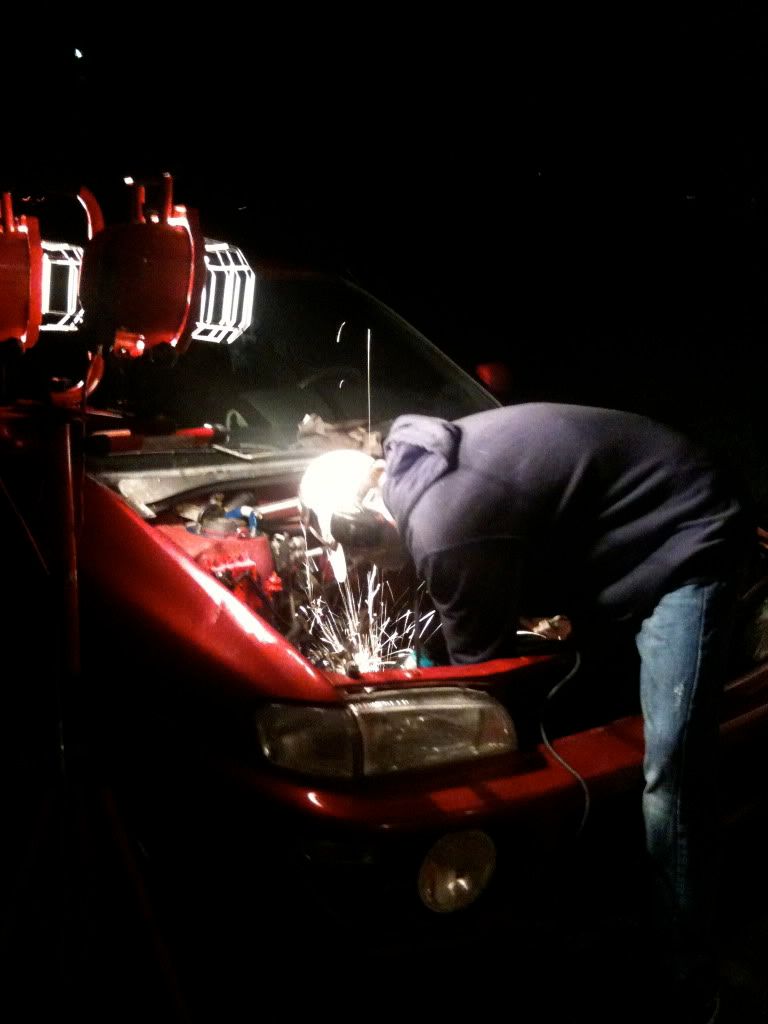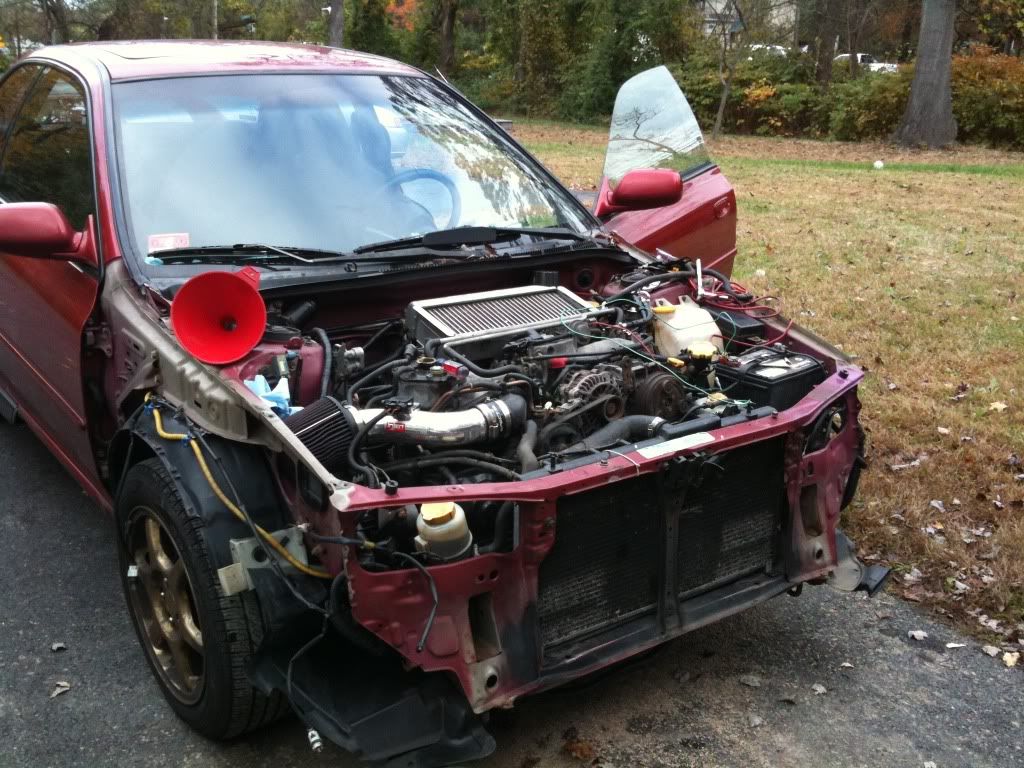 More Pics Will be up soon (including of the Swap)
Engine
2002 WRX EJ205
Injen intake
TD04
Stock Downpipe
HKS Catback
Stock TMIC
Drivetrain:
Ver. 2 WRX Transmission
Suspension/Brakes:
02 WRX rotors
02 WRX brackets
KYB AGX struts
Stock Springs
E-bay strut bar
Cusco rear strut bar
Exterior
Temp CF hood
Interior
05 WRX Front Seats
05 WRX rear Seat
05 WRX Steering wheel
JVC-HDR50 head unit
Audiobon rear sepeakers
6'' Kicker subwoofer
Kenwood 400 watt amp
02 WRX carpet
Future additions:
Projector/angle eye head lights
eye-lids
repaint
04 STi Gold BBS
EJ255/257 hybrid set up with 18G
4/2 pot WRX brakes
PPG gear box
Update 01/05/10:
As of today the car is almost ready to Hit the road. I have to weld the the crossmember after cutting the not for the up-pipe.
Update 6 10/06/09
I have finally have everything ready to go. I am just waiting for the motor and suspension to arrive.
As of today the car will be swapped within the next three weekends (hopefully) I will take lots of pictures and keep everyone update.
Weekend of 10/09
- Suspension and brakes will be swapped.
Weekend of 10/16
- Pull RS motor and install the WRX motor and accessories
Weekend of 10/23
- Have the wiring full ran and do first test.
Update 5 09/24/09 #39
this is worth reading. New car and motor swap progression.
Update 4 8/3/08 Post #29
Update 3 7/22/08 Post #21 ohh its my Birthday lol woot woot 21
Updated 07/16/08
Started 07/15/08
Post #39 New car and direction
Old/abandoned:
So this is my first Subaru, I purchased at 2006 WRX wrb in august of 2006, I caught mod bug. After about 14 months of ownership the transmission went up on me. There was an important decision to make here, to get PPGs or start over w/ a GC. After seeing my friend's 98 RS I feel in love with it. So I bit my tongue and sold the WRX, loved that car very much.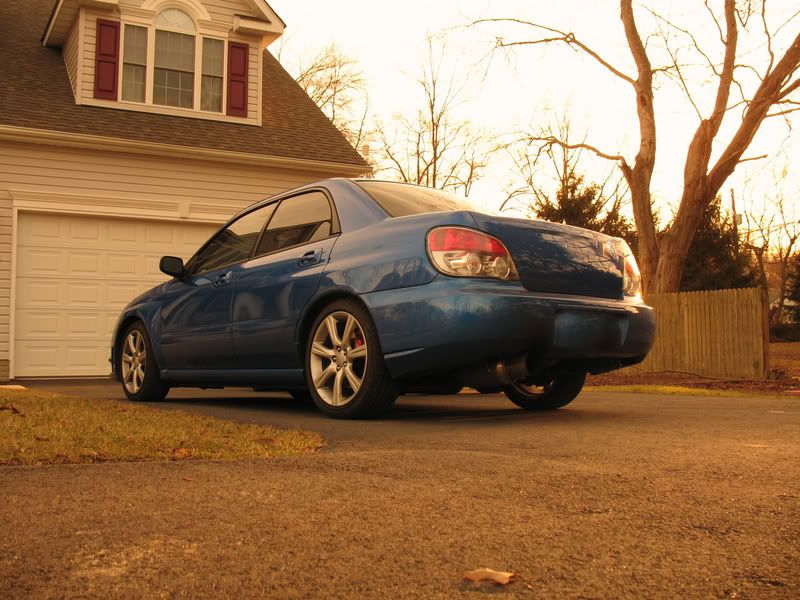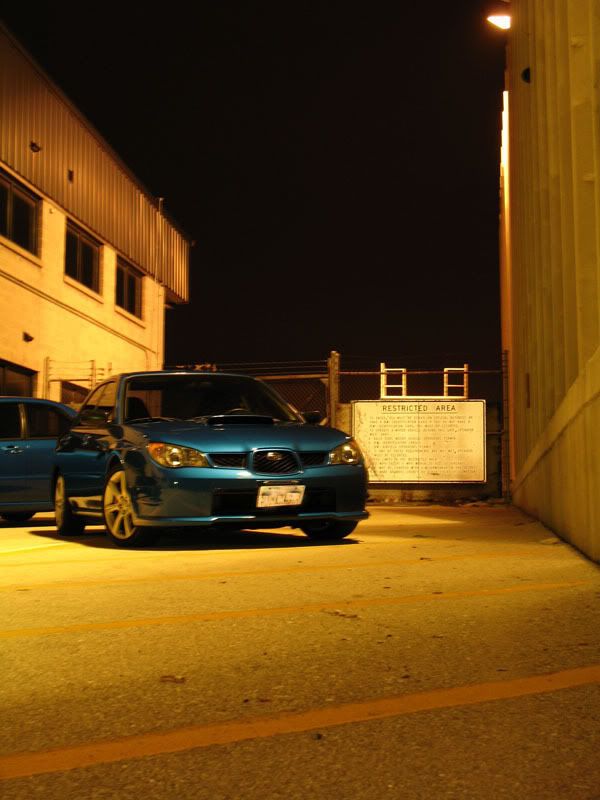 Last month I finally picked up a 97 Impreza L with 172 k on the dot. It is a very clean car for that amount of mileage and its age. Its an automatic and has the dreaded Tan interior. The radio was also bad, so that was replaced with a JVC KD-ADV6270 and accompanied by kicker speakers and subwoofer.
This project was abandoned and moved on to swapped RS.