93 White Impreza Wagon...
Hello my name is Kris and I got into the subaru world since I go my first subaru. It was back in November of 2000. It was a 2001 Subaru Impreza 2.5 RS Coupe, BRP. Then after that I had a 1995 Subaru Impreza 2.2 Sedan. Unfortunately I had to sell both of those due financial issues....
Anyways, I wanted to start a journal for my recent car that I bought a few months ago. The date was 11/11/11. I was searching through craigslists where I saw the vehicle... It was a 93 subaru impreza l wagon....Its white with tan interior...here is a photo when I got it....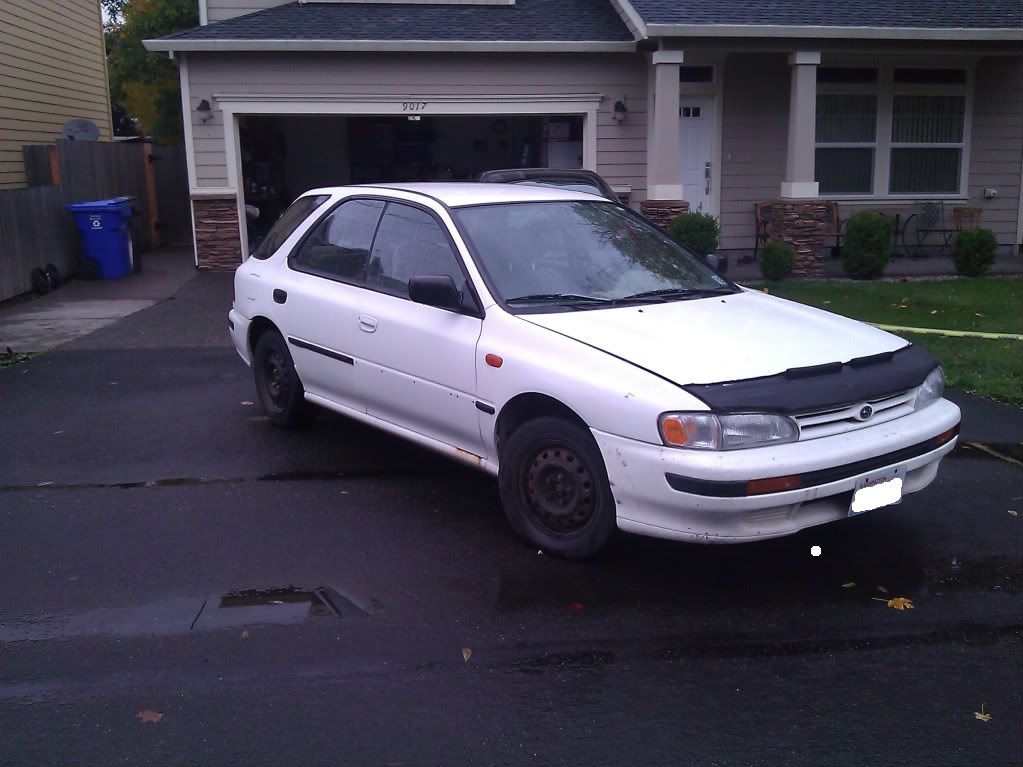 All it needed was a timing belt replaced and that was it... It purrs like a kitten!!!! It has 157,000 miles on it when I got it. Its an Automatic though but soon I will change that to a Manual....The interior was pretty decent I give it 8 out of 10, a few dings and scratches but thats normal wear and tear. But yea I think thats all I can say. I'm starting to enjoy and love the wagons now that I got one.....
I couldn't wait on upgrading some of the stuff for it, so within a couple of months and with all the labor I'm doing as of today it looks like this......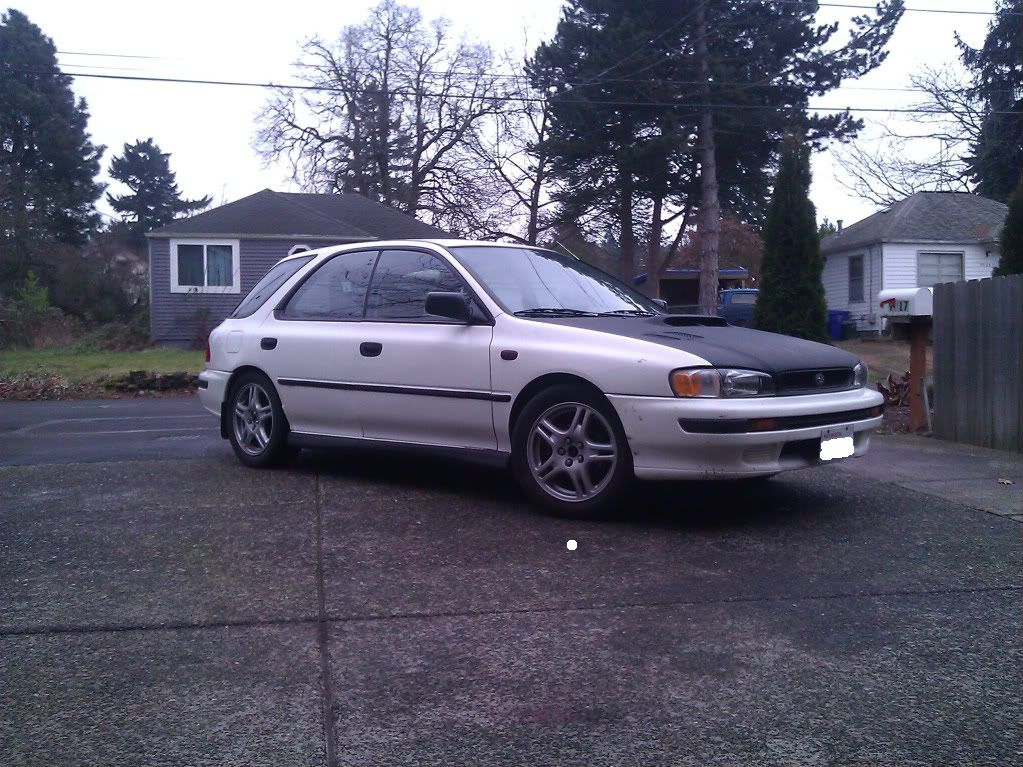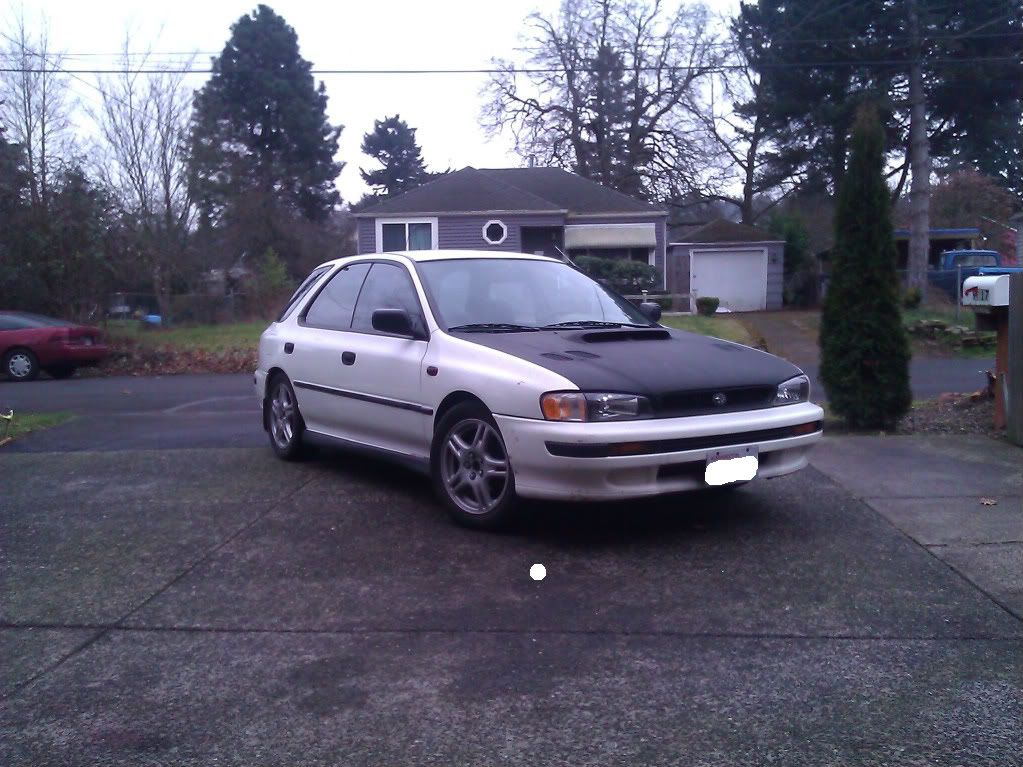 Current Mods -
01 RS Front Bumper
Fog Covers
WRX Wheels
Rear disk Brake Conversion
Rear Mudflaps
RS Side Skirts
98 L Hood
01 Black RS Grille
01 RS Headlights
DIY Red/Red Tail lights
DIY Red Side Markers
OBS Top Spoiler painted primered Black
01 RS Stock Headers
04 STi Catback Exhaust w/ made adapter
Cusco Rear Sway Bar Assembly
I believe thats all the current mods I have so far.... I don't know what else I could think of doing to my car... If anyone has any suggestions or ideas of what I can do let me know....I'm kinda working on right now getting a roof rack for it as well.. Pics will be posted for that later....