Hi everybody.
Lets start this off with some background info:
My name is Brenton Kowitz, I live in Golden, Colorado and I am going into my Senior year of high school.
I got my 1st car during my sophomore year year of High School, a 1996 Isuzu Trooper. I lifted that trooper 2", put on 33" tires, and a full sound system.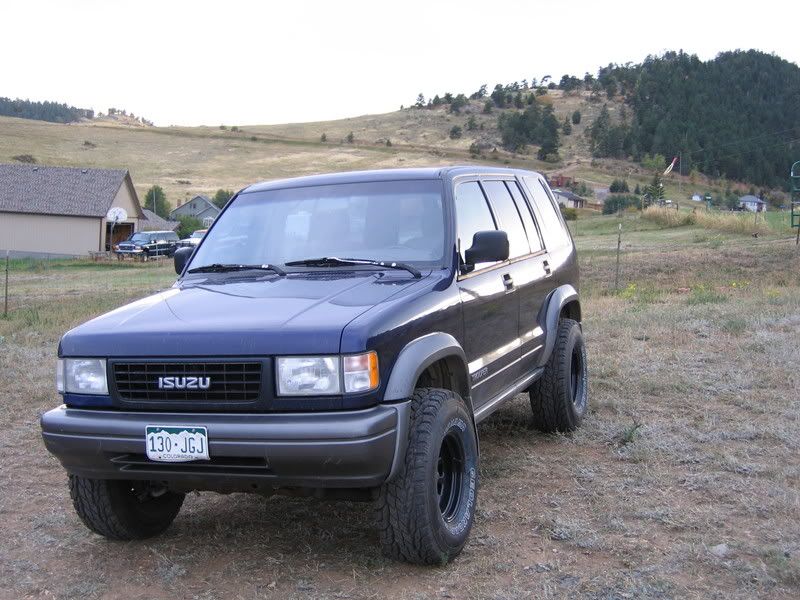 I love this truck, and I still own it(not for long though). The reason for selling it is fuel economy. I average about 10-12mpg, and it just wasn't fun to drive on my Canyon road....:biglaugh:
So I started looking for a car that was:
-Sporty
-Good on Gas
-Fun
-AWD(for winters in CO)
-5-Speed
The 98-01 2.5RS came instantly to mind.
The problem was finding one in my price range.
I started looking on Craigslist, and found an old listing for a 98' RS 2dr, 5-spd, with 130k miles on the clock. He was asking $5500, after a couple of days, I had talked him down to $3300 :biglaugh:
I just picked up the car this morning( 6/17/08), this is how she looks right now: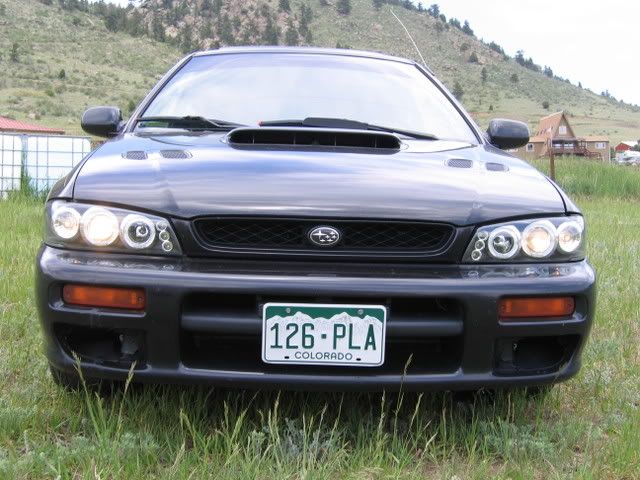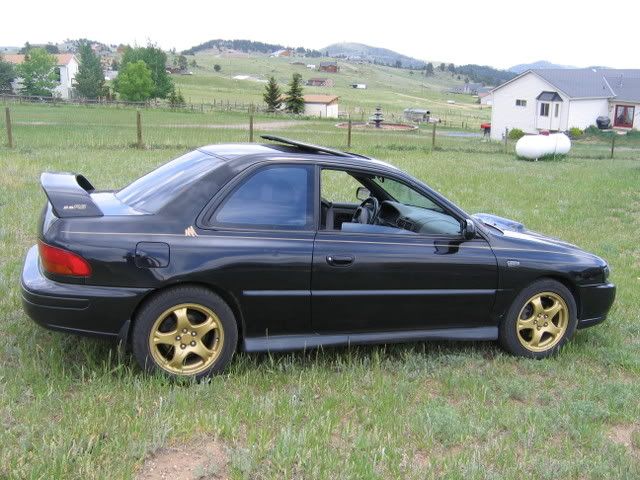 It does have some damage: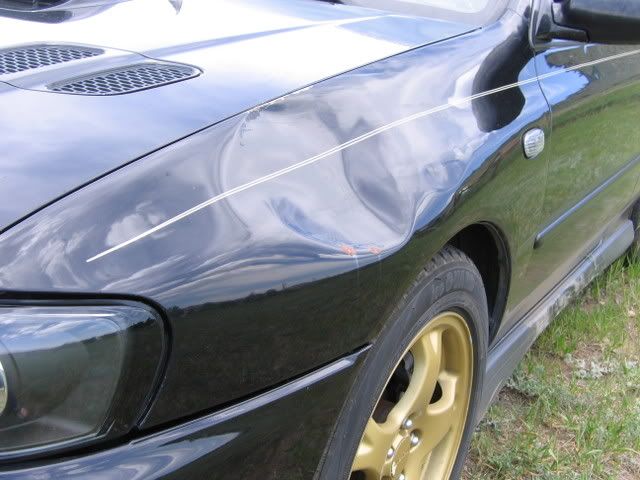 Current Status:
Engine/Exhaust/Drivetrain
-2002 WRX Ej205
-Blouch Evo3 16g
-Tial 38mm EWG
-Five-0 Motorsports 1000cc injectors
-STI TMIC
-BPM GT Turboback exhaust 3" catless
-Grimmspeed EWG Uppipe
-SPT Intake
-Gimmick Motorsports Turbo Inlet
-Walbro 255 Fuel Pump
-ACT HD Clutch
-ACT Streetlight Flywheel
Exterior
-Clear side markers,signals and corners
-Debadge'd
-JDM Taillights
-White grill badge
-Crystal clear headlights
-Tint
-Painted side skirts
-v5/6 front bumper
-v6 Grill
-v6 Front Lip
-Front Aeroguards
-JDM Rear Spats/aerogaurds
-Fog Covers
Suspension
-Whiteline 22mm Front swaybar
-Helix 20-24mm adj. Rear Swaybar
-Kartboy rear endlinks
-ISC n1 Coilovers
Brakes
-ISC 6-Piston front brakes
-Nissan 2-Pot Rear Brakes.
Interior
-V4 Euro model Gauge Cluster
-05 WRX seats(front and rear)
-Alpine CDA-105 Head unit
-Cobb Shift Knob
-Zealous Interiors:
-Black Sewn Carpet
-Black Trunk Carpet
-Black Suede Door panel Fabric
-Black w/ Red Stitching Shift/Ebrake boots/armrest cover
-Nardi 330mm Deep Corn wheel, Works bell hub, NRG Quick release
Wheels and Tires
-Konig Feather 17x7.5 +45
-Bridgestone Potenza S-04 Pole Positions 215/45/17
-Drop Engineering extended lugs
CURRENT PICTURE: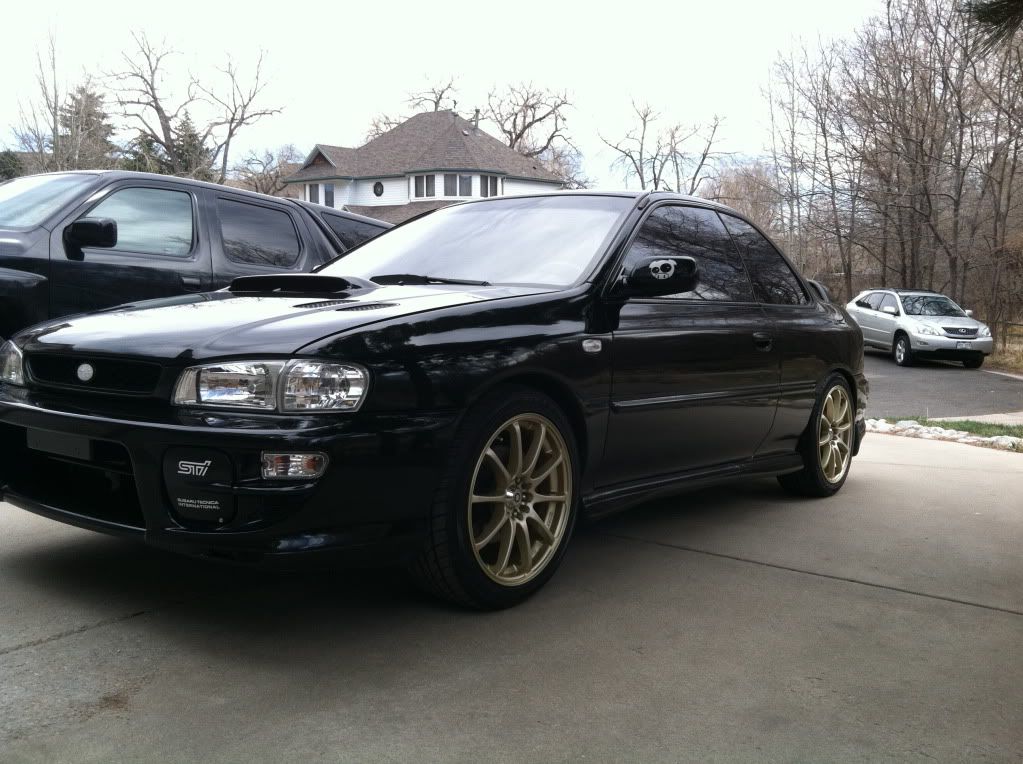 Thanks again, let me know what you think!
-Kowitz