Well I got tired of a never ending project so I went out looking for a car......any car, something that just ran. I promised myself not to get a subaru :diaf:
after a short search for a car I found this RS so I went out to get it. I havent told anyone that I bought it and my family thought that I went out to get an suv. :lol:
well here some mods/pics (the one's with a front plate are from the previous owner)
Suspension/brakes
Tein SS coil overs
Slotted and Drilled front and slotted rear rotors
25mm front sway bar
Whiteline 24mm rear sway
FHI Strut Bar
Cusco Rear Strut bar
Engine/drivetrain
Short Ram Air intake
HKS Ti Catback
Borla Replica headers
Interior
04 STi front and rear seats.
Oil and Water temp center gauges
Eclipes Deck and ipod interface
Short Shift
prodrive shift knob
stock rs stereo
Exterior
RB5 cf wing
HT Autos Front lip P1
JDM Rear spats
JDM Tails
Hella Horns
Mod list wont be changing much....hopefully (I need to save $$)
crappy shots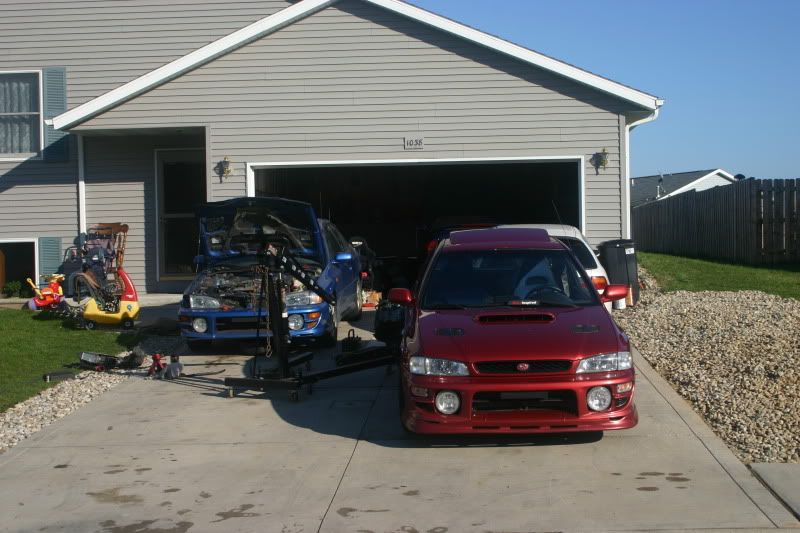 4 2door imprezas hahahahaha