This seemed like the only place to introduce myself, so hear goes...
I've been around Subarus since 2001 with an Outback Wagon. Traded that in 2004 and got myself a 2002 Impreza WRX. It was at that point I really started getting interested in cars. I never had a car with a turbo before, naturally, I went online to find some info on what kind of extra maintenance to expect. I found my way to wrxlinks.com (still around?), clubwrx.net, then nasioc.com. Hung around on nasioc for the past few years. In June my wife gave birth to our first daughter, Elliott Ann. At some point along the way, we decided to go down to one income rather than pay for child care. We also decided that it was time for the WRX to go. It was a higher car payment and high insurance. This picture was the last good picture I took of it.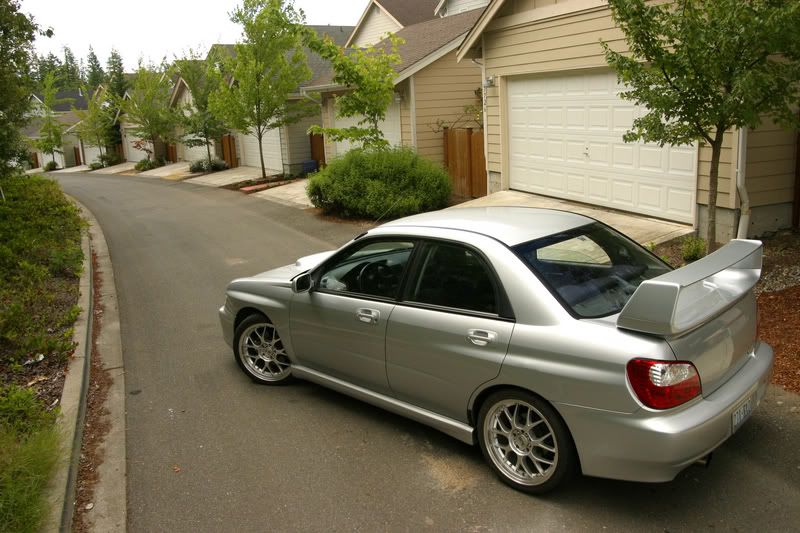 Having sold the WRX I needed another cheaper car. Still wanted AWD but couldn't afford to pay a premium. I liked my Impreza WRX and liked the styling of the 2.5RS sedan. After digging around Craiglist and getting opinions from local nasioc members, I found myself taking a 2000 2.5RS BRP off of another member. This is how I ended up on rs25.com.
Here's how she looks now. Sorry I've only taken one picture so far. I'll try and sneak some more in this weekend.
It already came with some mods so I get to save some money on that:
AEM Intake
OBX UE headers
Stromung single tip axleback
KYB AGX Struts
Prodrive P1 (haven't looked if they're the blue or red version)
STi tophats
Whiteline ALK
Cusco 19-21 rsb
Perrin Rear Endlinks
WRX wheels (gunmetal w/re92s, soon to replace with Yokohama Avid V4s)
Racing Brake Slotted front rotors (WRX size)
Carbotech brakepads
Kartboy Shortshifter
Prodrive Shift Knob
STi seats
Pioneer HU
Infinity front and rear speakers
With the exception of the tires, it feels like it handles and grips very well. There is a section of freeway on my way home from work that is really bouncy and the RS just seemed to absorb all of it and keep it relatively level. It has a new oem replacement clutch and that is taking some getting used to. Its definitely not as fast as my WRX, but its not as slow as I was expecting it to be.
Thats my story so far. I don't have a whole lot of plans. Just wheels, tint, maybe go catless. I haven't been on this site long enough to know if there's any benefits/losses to going catless. Over on nasioc, there is a where to start modifying thread and I haven't found over here yet. I'd love to add a turbo or swap a wrx engine, but I worry about longevity and reliability. Plus, I sold the wrx to save money. not spend it. even 5psi would be fun though.
oh, and just for good measure, here's a picture of my daughter. She's four months old tomorrow (18th)
Edit: a few more pictures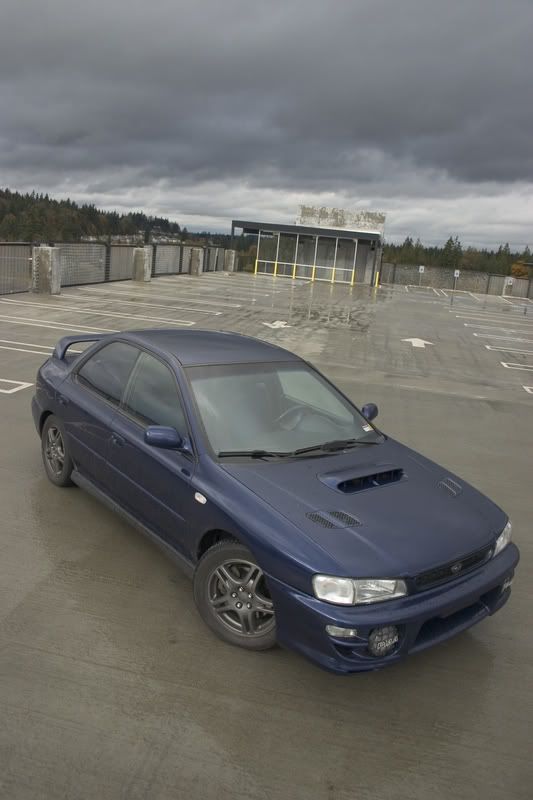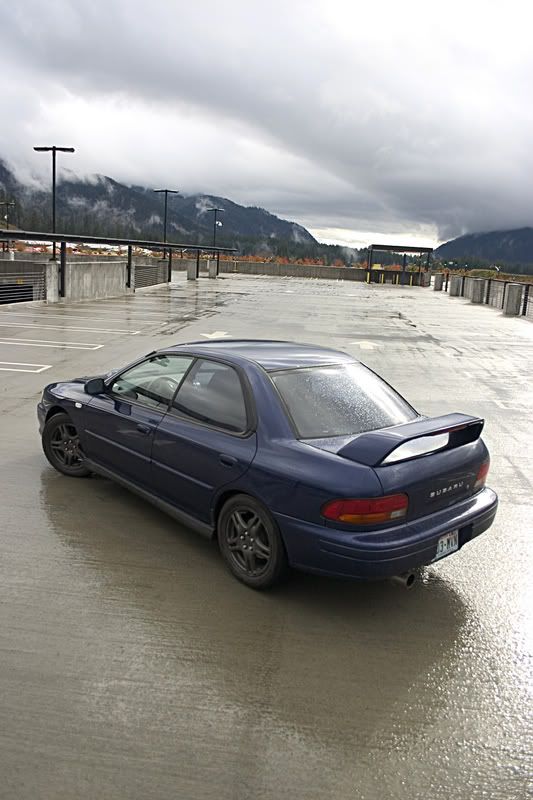 -joel