Up for sale I have my JIC Magic FLT-A2 coilovers with around 7k miles on them.
9k/8k springs rates.
Dampening and Height adjustability.
No problems at all. They ride firm and dampen great with some bumps and uneven surfaces. Moderate to minimal suspension travel.
Looking to sell locally but will ship if at buyers expense if needed.
LOOKING TO TRADE for stock struts with springs more than anything.
$800 for independent sale or $600 with trade for stock springs and struts.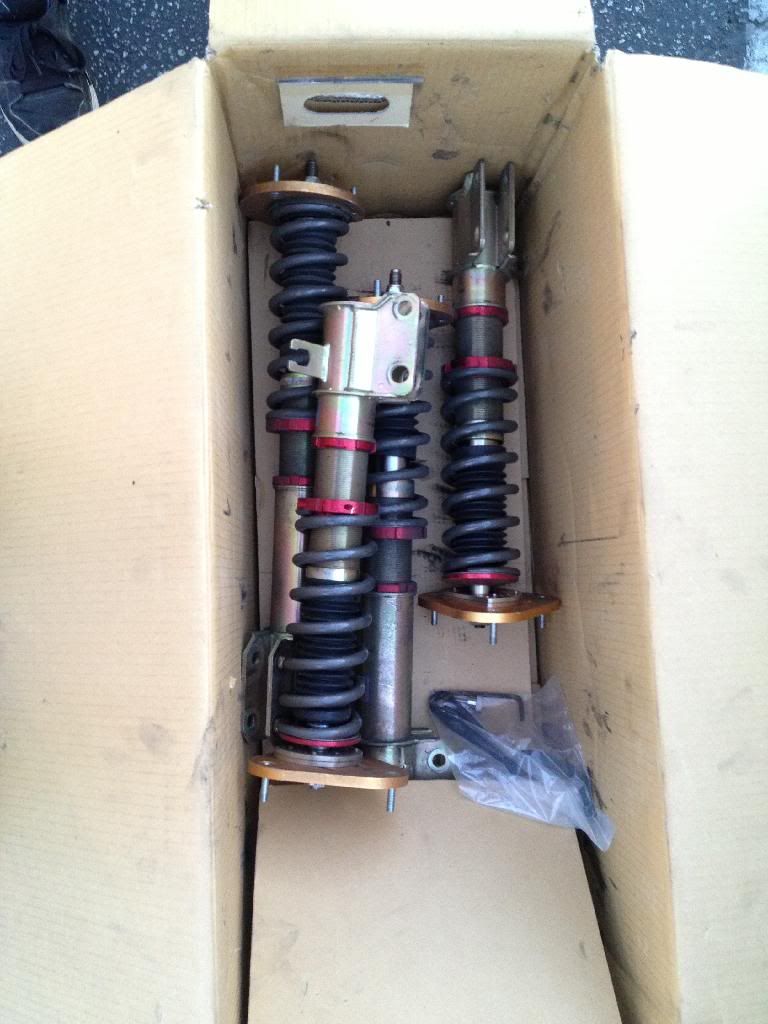 Only pic I have so far. They are still on the car and operating properly.