JDM Swapped GC WriteUp (Update#5)
UPDATE_10:Back on the road January 2011
been almost two years so heres the update. after getting the ebay FMIC, ProcessWest oil cooler, ZeroSports thermostat, and Samco hoses installed (was still waiting on the ZeroSports intake pipe) i figured it was time to replace my stock VF28. after removing it i was glad i was replacing it as it was starting to show signs of play. so an AMS GT30R rotated kit was installed by TopSpeed. the GC was now a serious beast. only tuned to 380whp/320tq @ 20psi. at that boost level the turbo was still seeing full boost by 3500rpms and pulling strong to about 6800-7200. i wanted to keep the boost low so i am not pushing the motor too hard and making check engine lights flash all over the place ever again. that lasted about 2 weeks. for whatever reasons the boost would spike to 22psi almost instantly and cause the car to shudder then stall out. then after removing the HKS EVC and trying then removing a MBC we just ran the pressure off the wastegate. that seemed to cure most of the problem. after a trip back to RoadAtlanta i found out it wasnt entirely cured. at anything other than full throttle or zero throttle when the boost was above 15psi the car would buck. the higher the boost was when the throttle was fluctuated the stronger the bucking. that will hopefully be cured by recirculating the BOV to the intake again. guess the larger turbo needs to be recirced as the VF28 had no problems being run atmospheric. i guess thats about it.....oh picked up some Work XD-9s in 17x8.5+42. using 235/40 Advan AD08s for track tires and 235/40 Falken FK452s for daily tires. also found Cwest grill. its satin black for now. unfortunately the suby keeps getting pushed to the side as i continue to build and repair my s13 drifter (it never ends with this car).
UPDATE_9:FMIC has arrived plus backorder hell August 2008
after looking at most every fmic for a gc or gd i could find i ended up going with the ebay kit. reasons are its about 1/3 the price, known to retain fogs, been running the sr20 kit on my sil40 for well over a year and the fit is good and the quality is good. fitting it onto my gc has been a bit of work. theres a good bit of cutting body panels, bumper beam, and bumper involved. the hot side wasnt too much of a problem, but the cold side is irritating me. the top cold side pipe needs to be cut and either re-welded, or just slap another coupler in the mix, to clear the oil inlet tube and still meet the throttle body correctly. for me the bottom cold pipe was also a problem. i have an arc radiator and the stock fans had to be spaced out from the radiator to allow the fans to clear, thus leaving almost no room for an intercooler pipe to fit. i ended up flattening on side of the piping to clear the fans and not be resting against the crankcase. still waiting for my zero/sports intake pipe and cooling thermostat along with samco radiator hoses to arrive, and still need to find a suction filter and an oil cooler with exterior thermostat.
UPDATE_8:EJ207 is back on the road July 2008
the engine is back and sitting in its home once again, but this time much better prepped for the track. already through the first part of the break in. only running 7psi and limited to 5k revs was no fun at all, but its good for the engine and parts to become good close friends. currently i am running 16psi and limited to 7k revs. engine feels quicker and stronger than its previous stockness. last dyno run saw about 280 hp and tq on a hot hot hot ga day. time for more cooling parts........FMIC!
UPDATE_7:EJ207 is down for the count early May 2007
after having a great time at the track i decided it was time for the proper fuel upgrades. picked up the APS STi side feed system, Sard regualtor/guage, Sard 850cc injectors, and a walbro. took the car to top speed for the installs. had some issues building brackets for the new rails to fit snugly and keep the injectors snug as well. once proper brackets were made and the car was put on the dyno for tuning we heard rod knock. long story short-engine pulled and torn down to find tore up crankshaft, a few splayed rods and some gnarled pistons. all caused by bearing failure due to lack of oil. after getting a Ver8 STi crankshaft, JE pistons, Eagle H-beams, ACL bearings the engine and parts were sent off to be machined, valved, ported, polished and some heat treatment the heads.
UPDATE_6:CarboTech XP-12 front pads/Falken Azenis RT-615 225/45/17s/AudiClub HPDE @ RoadAtlanta April 21/22
the swapped GC finally saw its first track event. since it was my first time i entered as beginner. quickly found out that the GC is a good bit faster than most A4s, S4s, RS4s, and VW GTIs. there was one blue S4 that i could stay right on the rear bumper of throughout the front half of the track, but the last corner before the big back straight he had a better line every time and it would take the whole back straight to catch back up. i was hitting around 160mph on that back straight.....had to check with a few of the audi guys since there speedometer goes that high (my needle was buried at 6 o'clock after shifting into 5th). the GC handled amazingly. just wish i could have pushed myself a little further since i knew the suspension could handle it, but the CEL would start flashing, only on the back straight for some reason and it only lasted for a few seconds. so i never hit full throttle and was shifting around 6500rpms. so time for a retune so i can shift at around 7800rpms and hopefully solve whatever was making the CEL freak out. i now know how bad i need a set of harnesses and atleast a 5point cage. well as for updates thats it for now. sard 800cc injectors will be installed soon plus a retune for better trackability. well heres a vid: sorry about the poor footage.....another reason for a cage-in car footage! next time.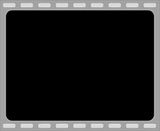 UPDATE_5:Apex'i PowerFC+Commander/ARC SMC radiator/NGK colder plugs Sept.20
well i am finally rid of the factory limiters (except for boost) and have been tuned for 93octane....even though i still pour a little octane booster in regularly. after the tune the GC gained around 30whp and left me at 280whp and its still on the stock boost map (might have gained a few psi). was unable to get torque readings due to a faulty plug. it had somehow gotten bent prior to install so the GC wasnt running right under 4k rpms. the plug has been fixed and now the GC runs perfectly again....just alot faster than before. i love my PowerFC. can see almost every aspect of the ECU displayed on the commander unit. plus it has peak readings-which is how i discovered i was pushing my stock injectors up to 88% duty cycle. so now its time to swap out the 550cc injectors for something better. figure i should just upgrade the whole fuel system to handle more than i plan on pumping out of the EJ207. something like 800cc injectors/280lph fuel pump/adjustable fuel pressure regulator/parrallel fuel rails/boost controller/retune for all the goodies-yeah that should do it...now to rob a bank so i can actually afford all that stuff.
UPDATE_4:Helix V3 Downpipe/HKS HiPower catback/HKS SSQV April.06
the GC just keeps getting faster and even more fun to drive. the HKS exhaust is great-stays sorta quiet with a nice low rumble when in low rpms and gets louder and rumbley in higher rpms. the bellmouth downpipe has added a whiney noise as the turbo spools, kinda wierd-might switch out for a divorced wastegate at some point. atleast hearing the bov is a nice addition to the kick ass exhaust. oh added some stock RS sideskirts too.
UPDATE_3:TurboTimer/Grounding Kit Oct.05
Just installed an HKS turbo timer and an Apexi Voltage Stabilizer/Grounding Kit. The Apexi unit is has greatly improved the cars performance when i turn on the A/C, and it has a red glowing logo that looks great at nite through the hood vents. the turbo timer makes life easier. call me lazy, but waiting in the car for a few minutes every time i get somewhere gets old. anyway....the GC is still flat out fast as hell and the suspension is aggresive but handles bumps in the road with ease.
UPDATE_2:!!!!!!!!!!!!!! Aug.05
nothing can fully explain the joy of driving this GC. FueledPerformance is amazing. Kevin, John and the crew are wizards of the swap. everything looks like it was always bolted/wired to begin with. turbo lag is almost unnoticeable. everyone loves the smoothness in which the engine/turbo accelerates/boosts. i am completely floored.
UPDATE_1:Tha RA GC! July.05
Heres the story: May.05
i own a 2001 RS coupe. i blew the tranny (2nd/3rd and the gear shaft). while looking for a replacement tranny i found gr8wheels.com. then i found out they would be importing an RA. made a deal and bought it. most everything is being swapped over. engine/tranny/DCCD/gauge cluster/basically the whole drivetrain/interior/exterior/even some Cusco Zero2s.