UPDATE as of 3/9/17
We just wanted to remind everyone that the IC Splitter Pre-Order ends tomorrow 3/10/17 at 9 PST so get in now to save 15%!
ORDER HERE
We also have updated drawings with the changes for the GR splitter. The opening is much wider so we had to adjust the logo and vent design to accommodate, but everything is progressing nicely!
Upper is the setup for 04-07 STi and lower is 08-16 STi.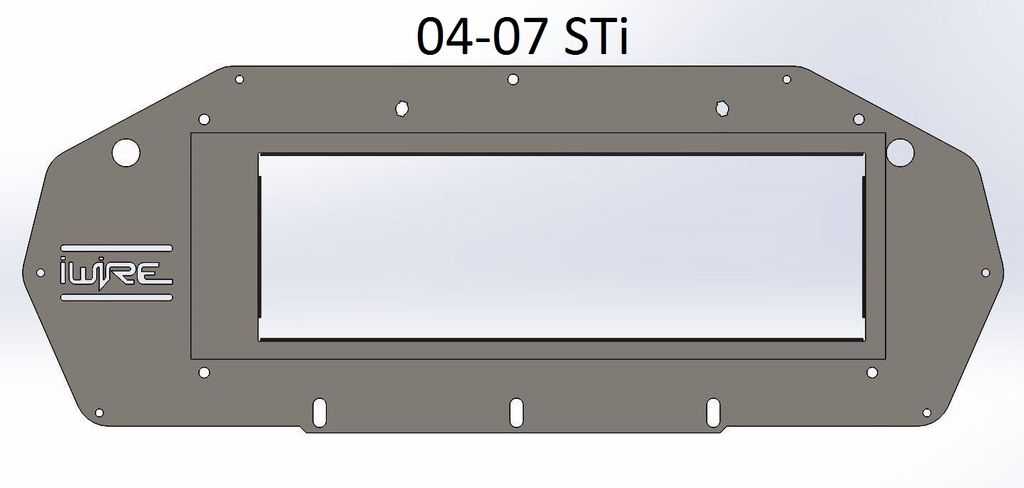 ORIGINAL POST
In our pursuit to build parts that bridge the gap between new and old, we are looking at doing an Intercooler Splitter with a Water Spray Nozzle for 98-01 hoods. The splitter will be designed to work with 2.0 WRX intercoolers, 04-07 STi intercoolers, and an option for a block off plate for front mount intercoolers.
Once you swap your GC, it's critical to make sure the air is forced through the intercooler to maximize its effectiveness which translates to the engine making more power because of the colder air.
The base will be standard and the gaskets (WRX, STi, or block off) interchangeable so if you start with a WRX intercooler and upgrade to an STi or front mount you will only need to purchase one piece instead of the entire splitter which will save you money.
We are gauging interest in this part initially and will probably turn it into a group buy so that those who pre-order can get a discount. Expected retail price will be 199.99 plus shipping.