Product
: ISC Wheels adapters 5x100 to 5x114
Style Reviewed:
Black adapters; 15MM
Vehicle used for review:
2000 Subaru Impreza 2.5rs coupe
Wheels used for review:
2005 STI Gold BBS 17x8 et 53 with 225/45r17
Initial Impression:
The machined anodize are most certainly of great quality, definitely impressed! Having them hubcentric is also an added piece of mind. Sit perfectly on the hub.
Overall Impression:
Extremely satisfied with them, zero wheel vibration!
Notes:
For GC8 owners; you will need to cut about 5mm off your studs to clear the BBS, unfortunately the pockets behind the wheels were not deep enough. Nothing a Dremel couldn't handle.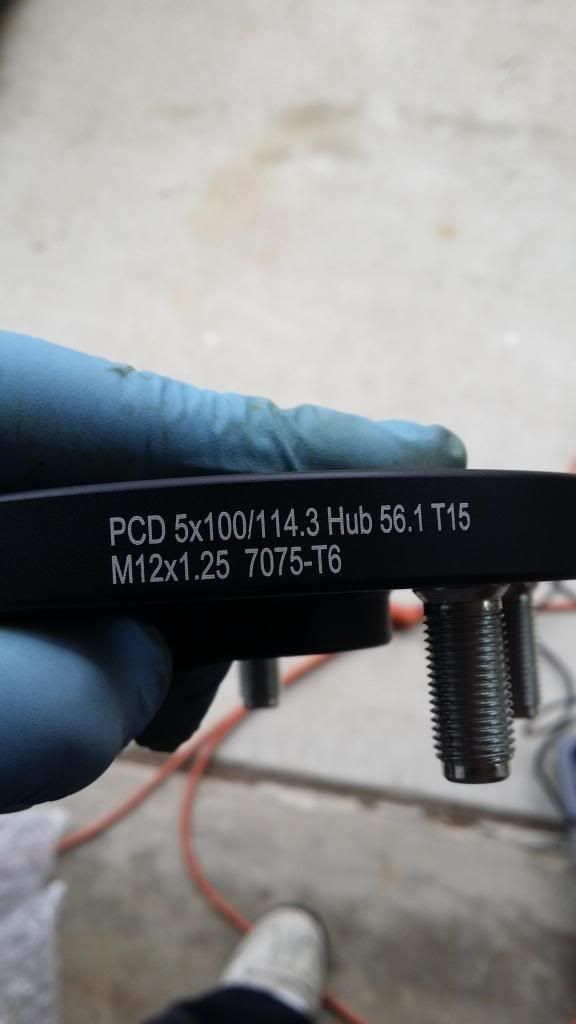 Here they compliment the ISC coilovers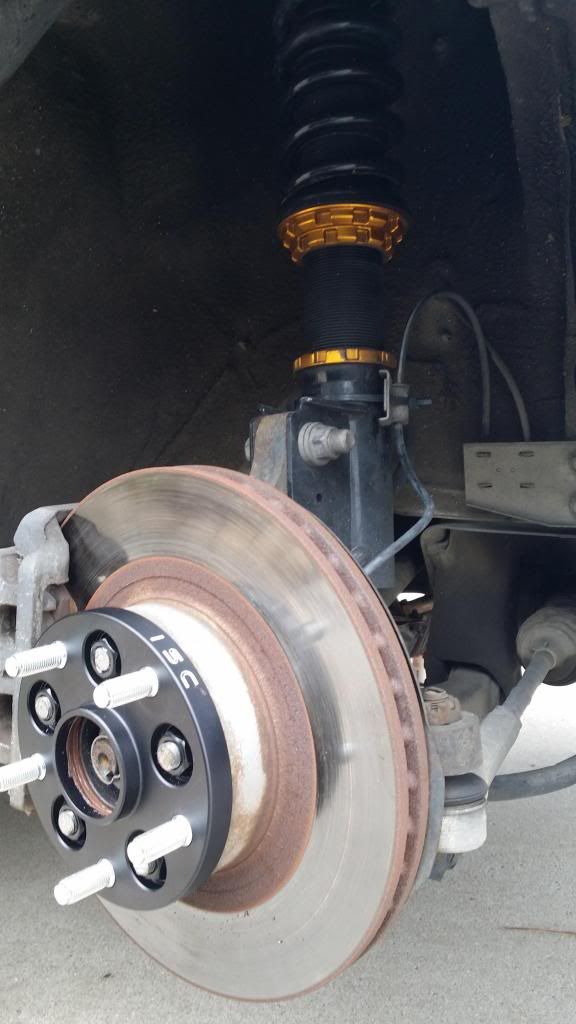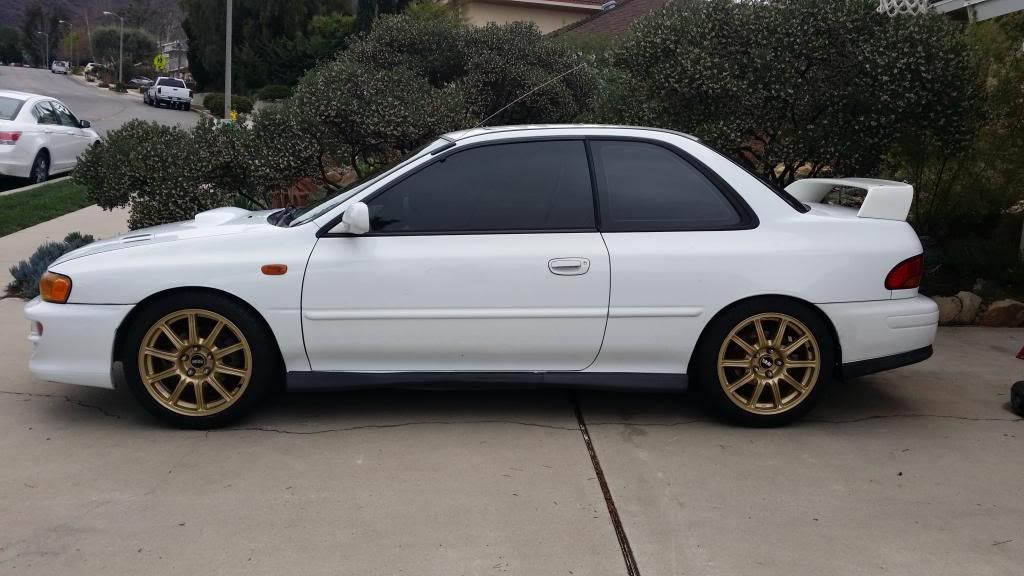 FAQ:
Q: Did you have to cut your studs?
A: Yes, I used a dremel with a wheel cut-off. You will need a couple of those disks.
Q: Will this put added wear on your hubs?
A: Yes, and so does the way you drive your car but that doesn't stop you from driving it like you're trying to impress your prom date. If you're too worries about it, park it, cover it, and throw the keys into a field.
Q: What other things will I need?
A: Anti-seize. Lock tight. Torque wrench. Impact drill (optional) and 6-12 cold ones; get some IPA's not that crap your little sister drank in Middle School.
Q: Bro, why are you so stacked? You lift?
A: Yes I do; I can bench two plates at 15 sets. Thanks for noticing.