1998 2.5 RS, Brilliant Red
Did this last nite, figured i'd share the process.
Thanks to teeceRS for providing motivation & info on his install !
You'll need a combo flathead/phillips screwdriver, a couple of zipties, a Scangauge (of course)
& about 20 minutes of time. Here we go !
Locate your center console armrest.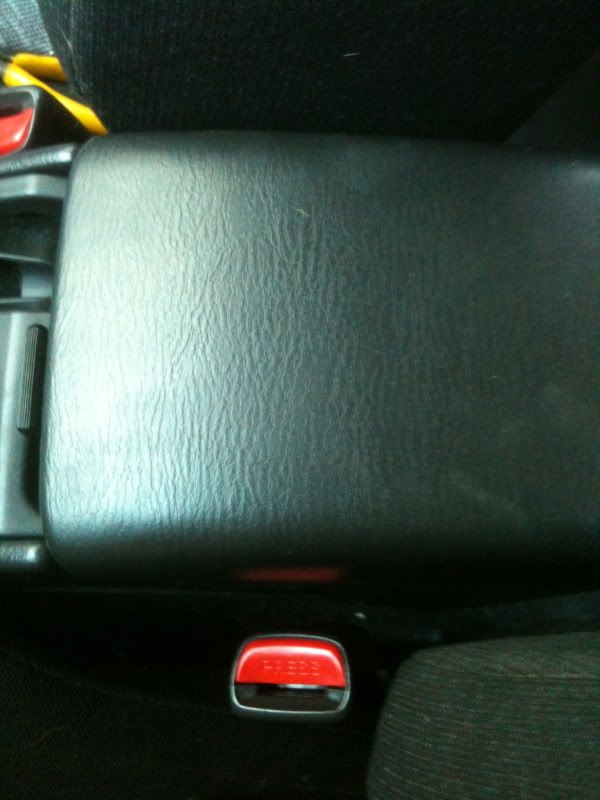 Lift up the cover, remove the button thingies (bottom of pic) that cover the two screws (top of pic)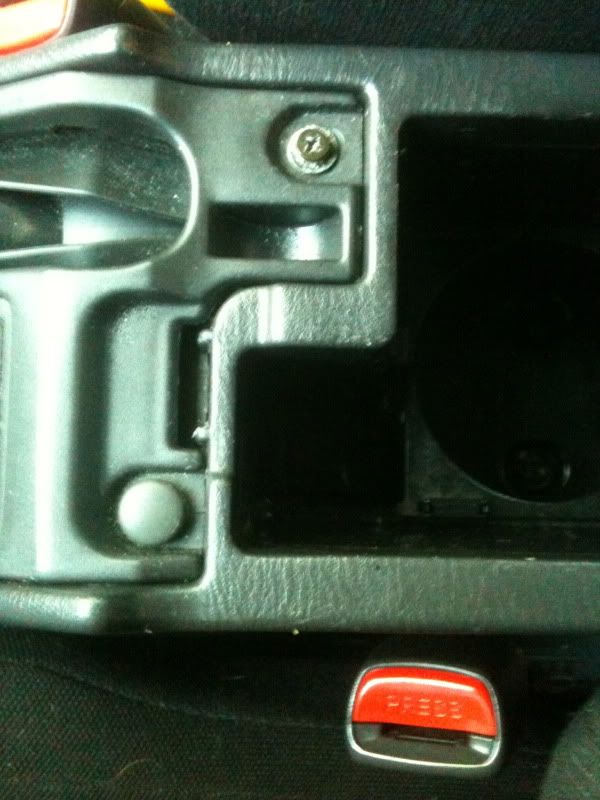 Pry the buttons off gently with the flathead. Unscrew the screws with the phillips head screwdriver.
The top dash compartment is a good place to put the buttons & screws.
You are almost done with the screwdrivers, everything else is attached with tabs except the ashtray holder...
Pull the armrest forward & up & disconnect the remote mirror actuator (big white plug) & move it aside.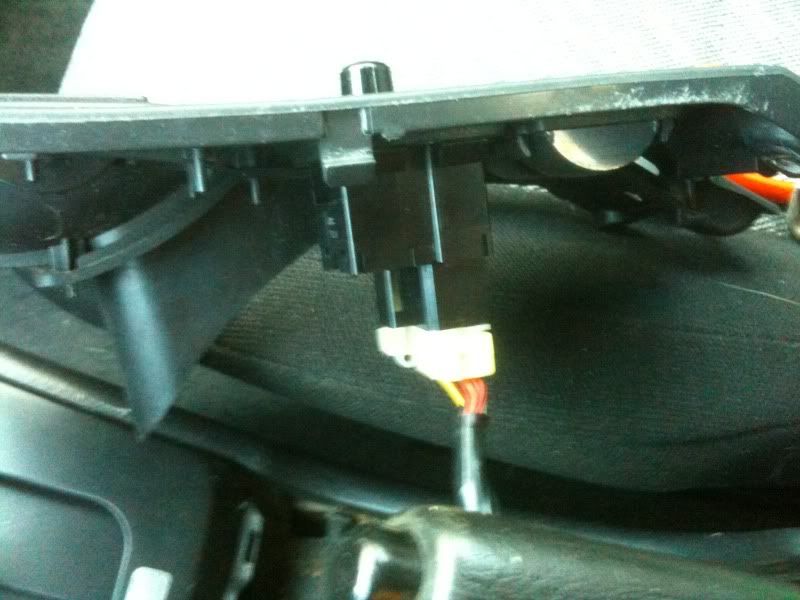 Pry the shifter surround up & remove it...
yeah, mine's an automatic, but you will probably have to do something similar on a manual.
Pry the surround off from the stereo / heater/ ashtray (sorry about the crappy pic) & pull it away from the console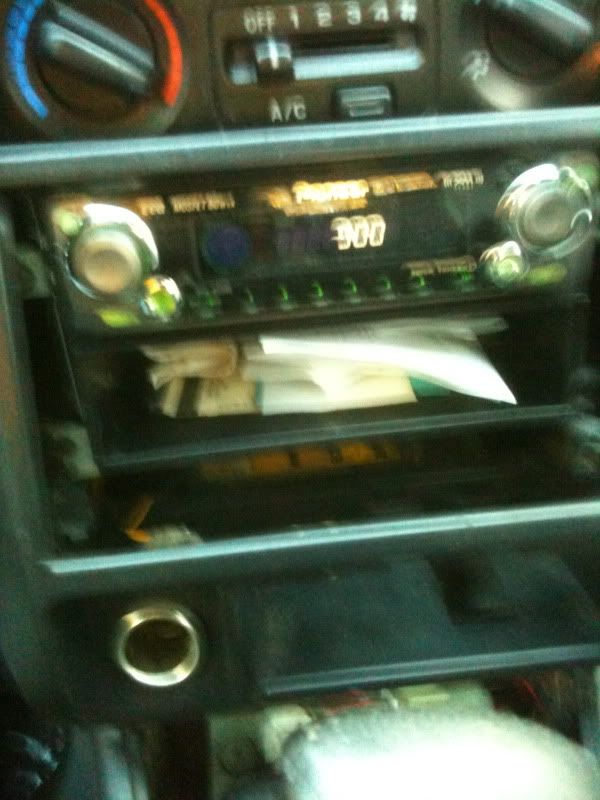 Disconnect the power supply wire for the cigarette lighter / charger port (circular hole)
Unscrew the ashtray holder & remove it from the slot... say bye bye !
(2 Phillips head screws on one side go all the way thru, the other one at the rear just slides into a tab)
Run the Scangauge cable from the OBD port up under the dash & behind the center console (i coiled the excess cable here)
out thru the surround using the ashtray slot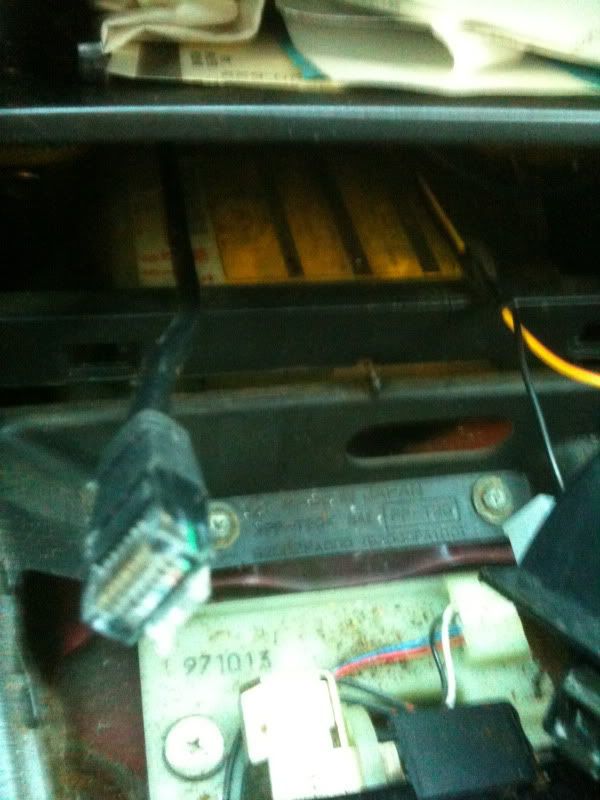 Connect the Scangauge using the rear port & press fit it into the ashtray slot (it fits snugly, i didn't use the double sided tape)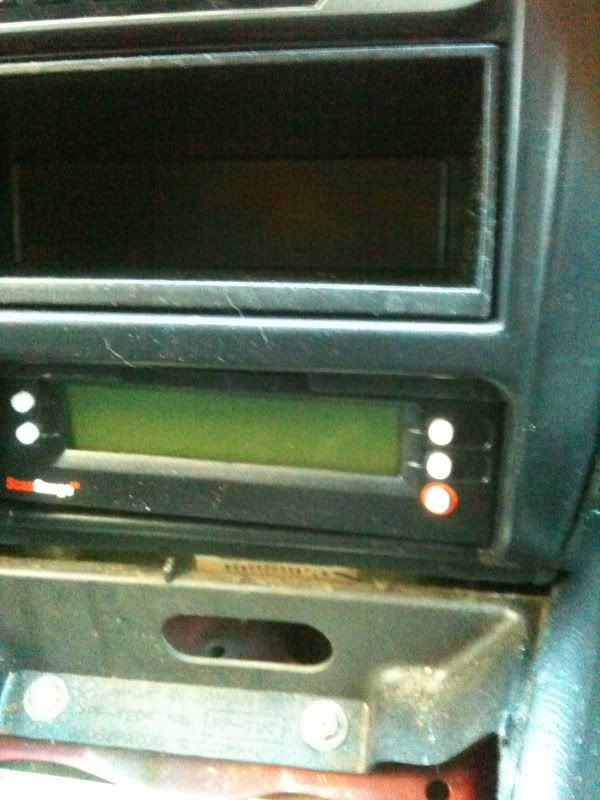 Reconnect the power supply wire to the console surround
Press fit the surround back into place
Press fit the shifter surround back into place
Reconnect the remote mirror actuator wire
Reinstall the armrest console
Calibrate the scangauge according to the instruction booklet... Pick a color you like. (another crappy pic, but you get the idea)
If the screen keeps on going out after about 15 seconds, don't panic !
Go to advanced settings & reset "PID" to "SUPPORTED".
DISCLAIMER:
This is an installation guide only... properly calibrating & programming the Scangauge is the responsibility of the end user !
Mods, please insert the DIY i left out in the thread title... sorry !