Decided to make a members journal for my newly acquired 1998 2.5rs RBP. Purchased this from the original owner with only 54k miles. Most definitely the cleanest stock RS I have ever seen so I had to get it. I don't have many plans for it currently besides keeping it clean and keeping the miles low.
*Another cool note about the car. It has only been maintained at the dealer since new* Oil changes, exhaust install, battery, etc.
Current Mods:
Factory offered brospeed catback exhaust (perfect for those looking for a stock looking quiet exhaust)
Future Mods:
Repaint the 5 spokes back to original gold.(The previous owner was an older guy and thought the gold was too much and had them powdercoated silver)
Picture from the day I picked it up.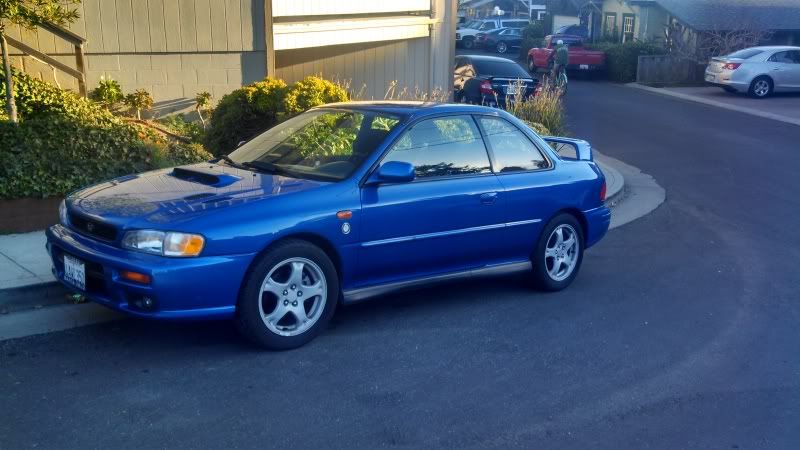 FIA 1997 Rally Championship Badge. I have heard this is somewhat rare and came on the first shipments of 98 Rs'