Discussion Starter
•
#1
•
No death threats fellas please....:noes:
So, someone in a bmw thought they would run into my K24 swapped EG civic hatch last month...
Caused $4500 worth of damage and the insurance company decided to pay me to fix it versus totaling it out. They valued my car with all the extensive mods at $9500. So they didnt wanna total it out. The damage actually wasnt that bad but there was frame damage. Took the insurance check and sold the car as is for an additional $5500.
Im very busy nowadays with full time school and part time work, so another full blown project (ie. Building an awd Evo 5 clone from a completely stock automatic 5G mirage sedan was not gonna happen).
im by no means scared to partake in such a project as I built plenty of cars from scratch including a 2jz swapped S14 along with plenty of hondas and my k24 swapped civic.
Thats when I stumbled across this....
negotiated a price we were both happy with and she is now on her way as we speak....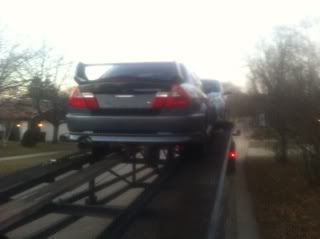 The Awd floor pan is installed, its already wired for a evo 4-8 4g63, rhd conversion is done, rear end xomponents and full suspension is done, brembos are on, even has a evo 8 ecu with an agressive stock evo 9 turbo on evo 8 motor map on it ready to fire up. All body pieces are OEM Evo 5.
What it does need is the full 4g63t swap, some interior work, fuel system redid (previous owner had fuel cell), and a bit of body work and paint.
Plan on grabbing an evo 7 swap next week. Evo 9 turbo is also in the mail. Car comes with evo 8 rear seats but had stock mirage front seats. I came across a set of evo 8 fronts for a good price. Best thing about the seats is they were located 30 min where the actual car was. So guy selling the seats dropped seats off to previous owner of car and he temporarily bolted them in for me so I dont have to pay for shipping!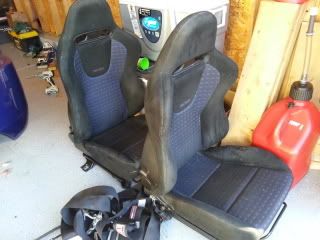 More updates to come....
More pics of my new baby...
Has evo 8 enkeis though and not the MR BBS wheels in these pics