So just put my front sway bar on, and it seems like the endlinks has too much load on it.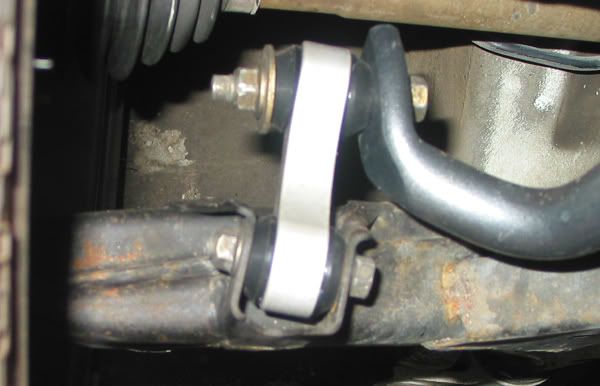 The bushing got eaten a bit on this one since it got put on with out the washer at first and it was just nut on bushing for a day.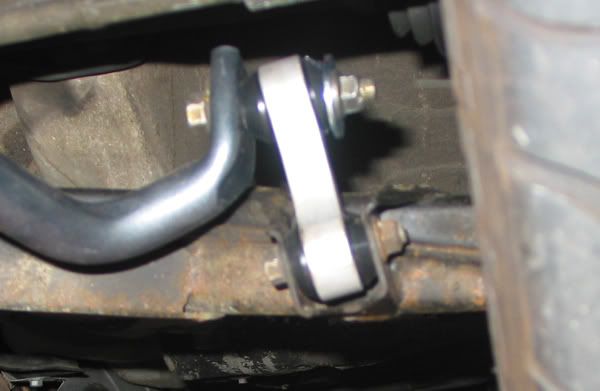 It seems like the bar is a little too short since the ending are bent over without under just standing load.