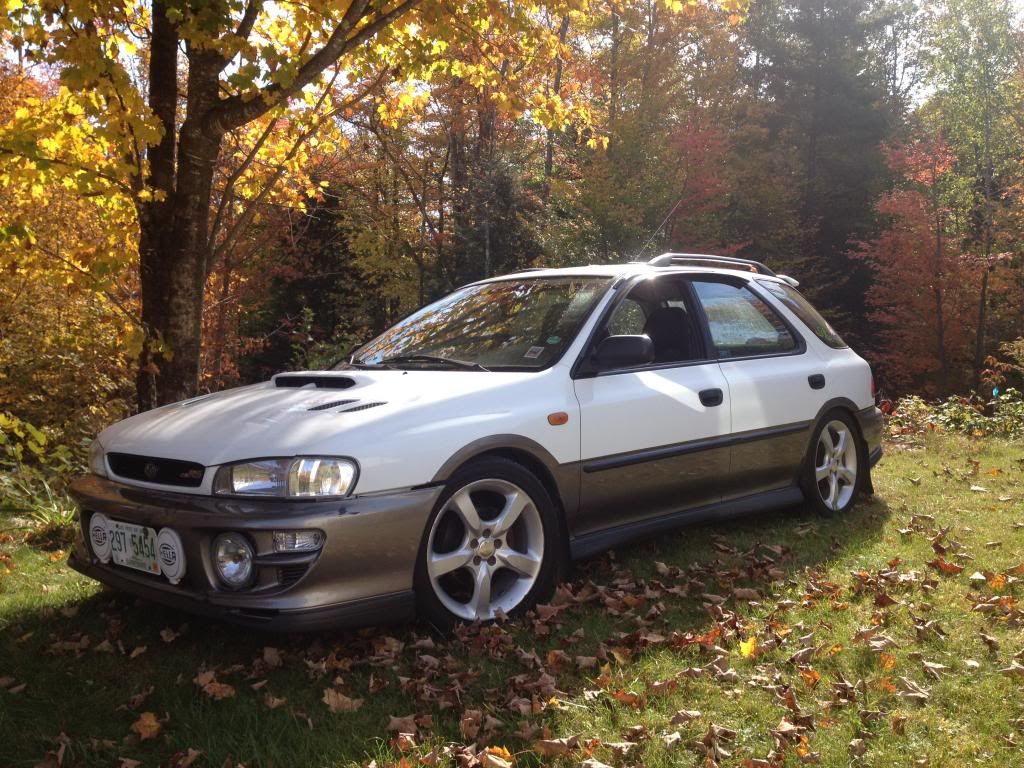 Hello rs25! My name is Fraser and I am currently a nursing student at the University of New Hampshire in Durham, NH. I grew up in northern New Hampshire and have been here my whole life. I started out mechanically by working in a machine shop for five years as a summer job which progressed to working on motorcyles and now cars. I've had a 93 Impreza wagon, 02 Impreza OBS, and an 02 VW Jetta.
Im recently back to Subaru, as I bought a 1999 Impreza OBS white/grey 5-speed with 104k from another member on here. The car came with some tasteful mods including KYB GR2 struts and Tanabe NF210 springs (5k on them), Group N Tophats all around, 17mm rear swaybar, ganzflow intake, 2005 WRX front seats, amber corners, and a very loud custom exhaust.
The plan is to build a good looking, entertaining, and functional vehicle that I can tow friends behind on sleds, haul everyone up to the mountains to ski, and rip around in whenever. Hope you enjoy the build!
Current Mod List
Engine/Drivetrain
Ganzflow style intake
Grounding kit
Short throw shifter
Intake/Exhaust
Stock header/cats
02 WRX Catback Exhaust with custom rotated flange
Suspension/Breaks
KYB GR2 struts
Group N Top Hats
Tanabe NF 210 springs
17mm Rear Sway bar
Exterior
v5/6 front bumper skin/beam
v5/6 front lip
Clear corner lights
v5/6 side skirts
v5/6 spats
RS front grille w/ 2.5RS badge
JDM Tails
Pin stripe delete
JDM Power Folding Mirrors
JDM Roof rails
Interior
Stock seats
Wheels/Tires
Legacy GT wheels w/ Hankook Ventus evo v12 tires
Subaru "turtle shell" wheels with winter tires
*Waiting to be Installed...
STi Key
Thank yous...
I greatly appreciate the community here on rs25 as well as the Subaru community as a whole so far. I have met many different helpful and honest people since joining rs25 and am enjoying where this is going! Big thanks to Iarrobino10 for the help and parts along the way!
Day 1 with the 1999 Impreza Outback Sport Wagon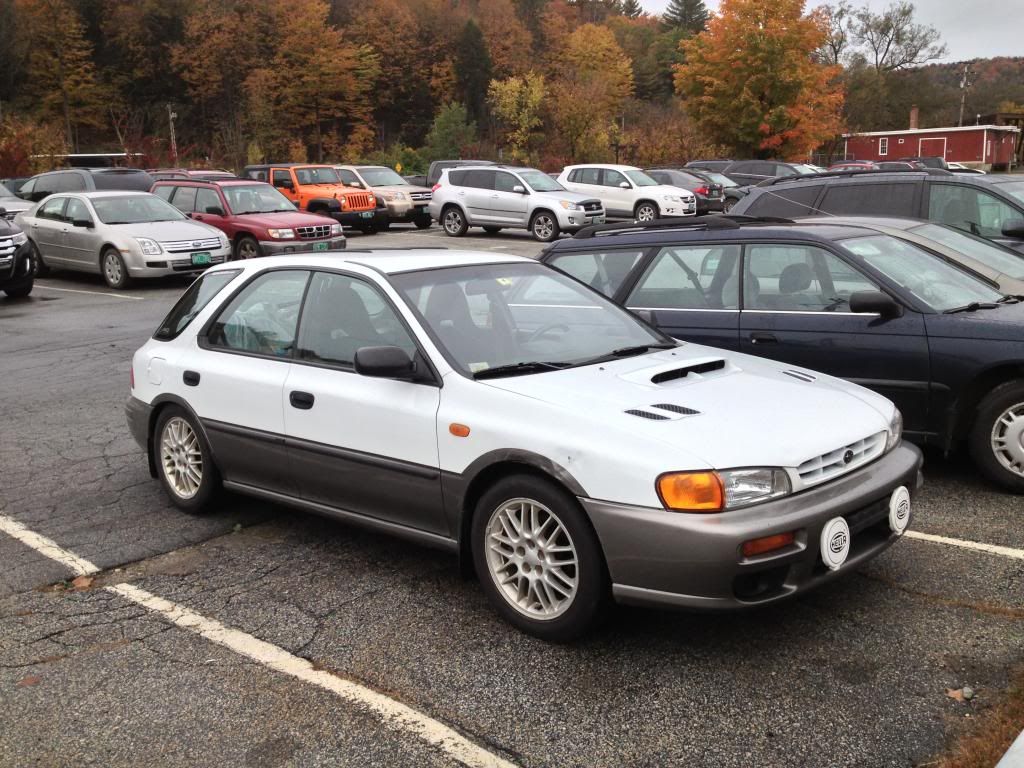 Current Looks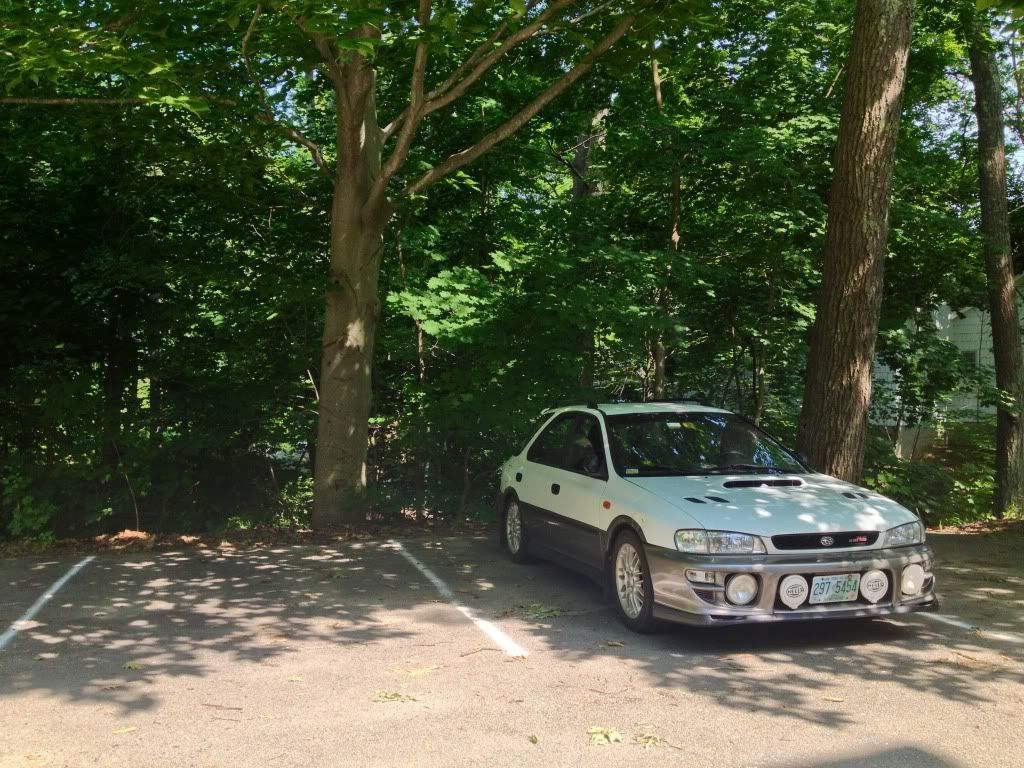 Problems...
- Rust....
- Evap cel
- "wiggle" on the highway, prob diff bushings