I just purchased a 2000 Impreza 2.2L Sedan for my 3 teenage kids to share. I'd like to install the OEM fog light kit on this car, but I have a few questions.
* The user @krotch on this site said "the car should already be pre-wired for the fog light kit". Is this correct? I'm hoping that I only need to get a kit for part # H4510FA220:
1997 2001 Subaru Impreza Fog Light Lamps New Genuine | eBay
* If the car isn't pre-wired, then what else would I need in addition to the kit?
* I'm seeing kits for part # H4510FA220 ranging from $158 to $199. Are these the same kits? Some kits don't have photos, so I can't tell.
* The installation instruction from the thread below only refer to 1998 and 1999 models; mine is a 2000 model. Any guesses about installations differences for the 2000 model?
(
http://www.rs25.com/forums/f105/t138379-my97-01l-oem-fog-light-kit-install-instructions.html
)
* Is this something I can install myself over a weekend? I have decades of experience building model airplanes from scratch, and I have also built and soldered many guitar pedals, but I've never done *any* automotive work. I do have all the tools I'd need.
Here's a photo of the parts in the kit: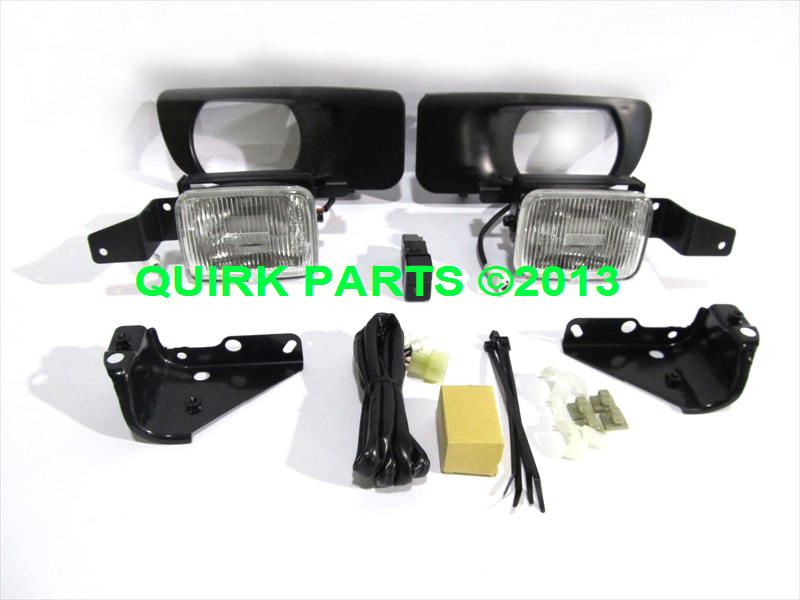 And here's the front-end of my Subaru. It looks like my covers are for round fog lights, but the ones in the kit are more rectangular shaped.