Discussion Starter
•
#1
•
I saw this guys post about parting his car, we PM'd back and forth, convo moved to text, which is pictured below. ended up making an offer on some "perfect condition" JDM GF8 tails and a black carpet. He sent me some distant pics, but he had reviews here and is military so I took him at his word.
As you can see below I was told give him a few days and the items would be shipped. This was on Feb, 23rd.
On the 28th I still had no message at all or tracking, I sent a text asking if they'd shipped. I was told "Yes they were shipped yesterday (referencing the 27th) I don't have the receipt in front of me, gimme a Lil cuz driving and ill get you the tracking" I asked how they were shipped and was told USPS Priority.
On March 1st with still no response I ask again. No response
On March 2nd I ask again, 3-4 minutes later, sorry I am super busy, on a field op, I had my girl send them cuz I didn't have time. I sent her a text for a pic of the receipt.
On March 4th, I ask again and say If I don't have tracking or the item at noon tomorrow I will be filing a paypal claim, notifying admins here reporting a scam (done, Joshua) and notifying his CO. The reply I got almost 3 hours later "I've been in the field and get service at random times, here it is as promised, sorry for the lag" 30 minutes pass, still no tracking, I ask again, 2 hours later I finally get a pic of the receipt, I type in the number to track it. It was shipped the same day, March 4th, once he realized I wasn't screwing around. I call him what he is a liar.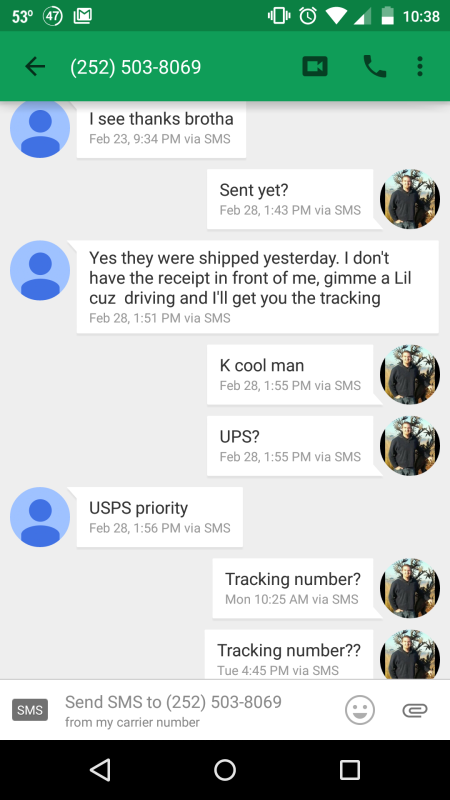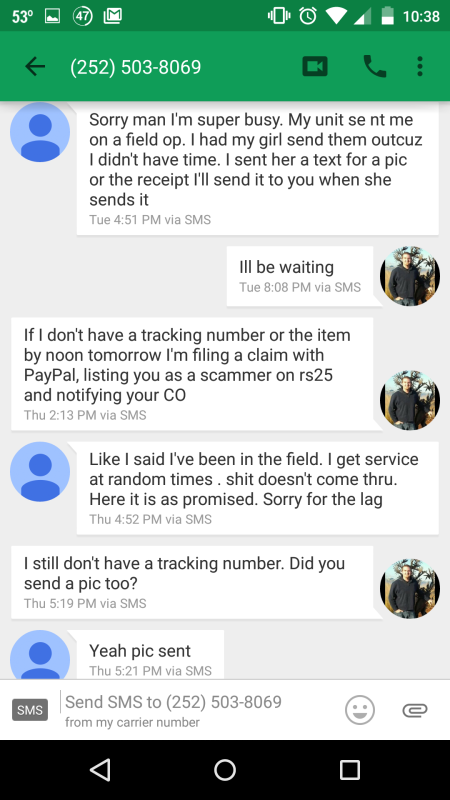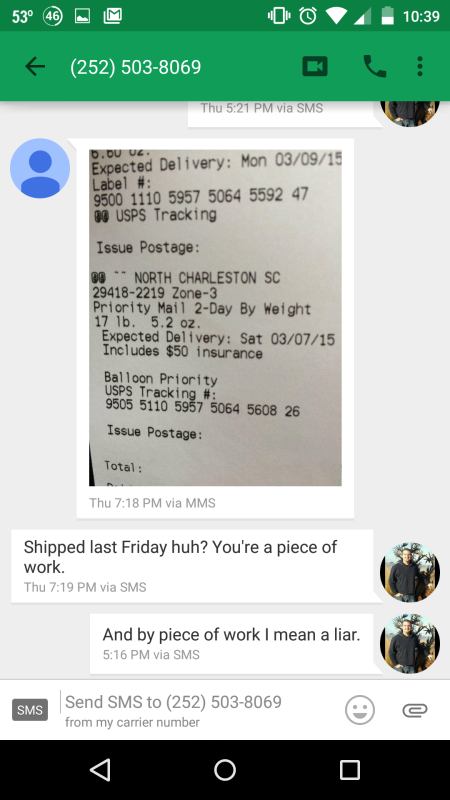 On March 7th, the package arrives. I open it and find carpet bunched up riddled with sand with the taillights stuffed in between. I pull them out and see scratches, a broken tab, scuffs and cracks. pics below. I sent the pics to him and told him the carpet is full of sand and filthy, and informed the status of the lights. Told him it was unacceptable. No response. So I opened a paypal claim. I have tons of pics of all of this stuff and in chat all he did was laugh. Way to be a "man" son, two tours doesn't mean anything to anyone. Respect is earned not given and you have lost all of mine.
Broken tab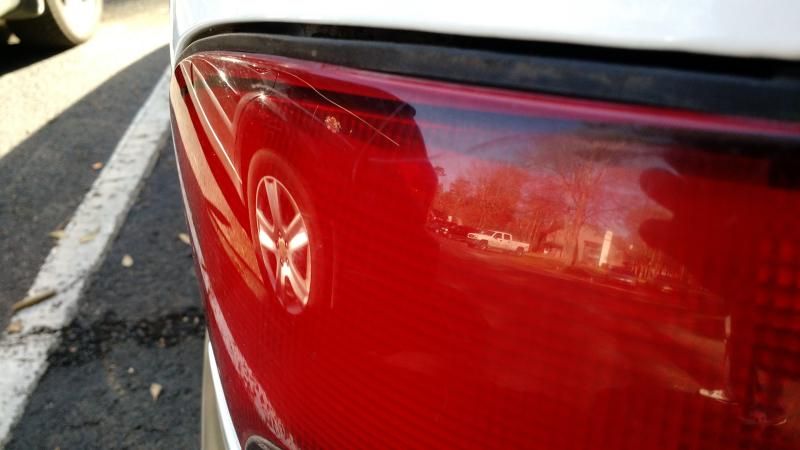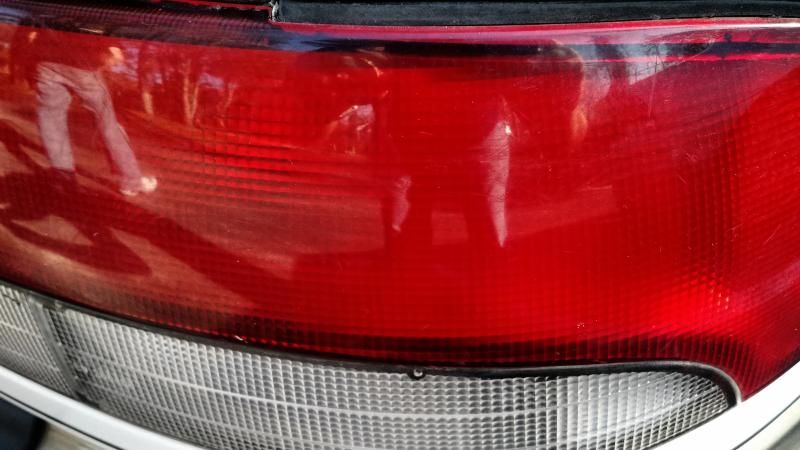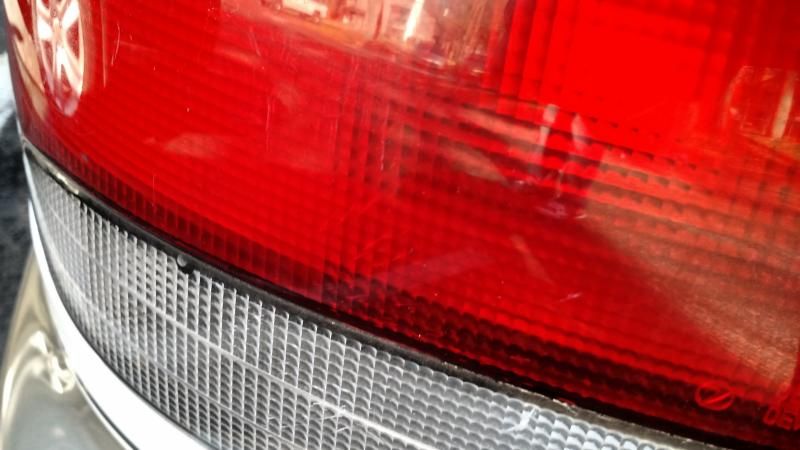 Saddest part? I could have forgiven slow shipping had he been honest, and the damage wouldn't have happened if he actually gave a crap to package the lights properly. Not to mention the filthy carpet which I was assured would be cleaned prior to shipment. SMH.