Selling my car for something alittle bigger..throw me some offers.
Car ~ 1999 Subaru Impreza L Coupe 5 Speed AWD with about 170k on the body. RUST FREE!!
The Vin is: JF1GM4355XG400905


Engine & Transmission:
04' Sti Engine Swap ~ 70k on the motor before the rebuild
Protune by Cleo @ Precision Tuning Motorsports. Put down 312whp/306ft-lbs 

Trans Swap ~ 05' LGT trans/rear diff
Cobb SF intake
Cobb Post MAF Silicone Hose
Cobb Downpipe
Cobb CBE
Cobb AP

VF43
Perrin Turbo Inlet Hose
Walbro Fuel Pump 255Lph
STI TMIC W/ BPV
Kartboy lightweight crank pulley
Grimmspeed 3-Port EBCS
Grimmspeed Phenolic Thermal Manifold Spacer
Gates Racing water pump,t-belt,p/s belt,ALT belt
WRX Front Crossmember
Killer B Motorsport's Oil Pickup
Koyo Radiator R2218
ARP head studs
ACT Heavy Duty Performance Street Disc Clutch Kit
BNIB OEM Subaru Flywheel 


Exterior:

06' STi Rear Diffuser w/ Cusco Rear Lower Subframe Bar & Cusco Diffuser Bracket
RS Coupe Wing [''paint matched'' rattle can]
Stock RS Hood [''paint matched'' rattle can]
Not Installed:
RS Projector Fog Lights
RS Side Skirts
JDM Rear Spats


Suspension/Handling/Brakes & Bushings:
Megan Racing Coilovers Street Series
06'/07' WRX Front 4pot Brakes [fresh rebuild -like new]
20mm Rear Sway Bar
Kartboy Endlinks All Around
M4iF Front Strut Tower Bar
TIC Master Cylinder Brace
STI Aluminum Rear Lateral Links
JDM V.9 Spec.C STI Aluminum Control Arms
Kartboy Shifter Bushings
Whiteline Front Caster & Anti-Lift Kit
Whiteline Roll Center/Bump Steer Kit
Stoptech Stainless Steel Brake Lines
RS Rear Disk Swap
Interior/Electronics:
Iwire swapped harness #152
Euro Cluster
Pioneer Front Speakers (TS-A1674R)
Pioneer Receiver (AVH-P4400BH)
Pioneer Rear Speakers (TS-A6974R)
RS Interior swap (dash, door cards, rear seats, carpet, ect.)
04' WRX Front Seats
AEM 52mm UEGO Air/Fuel Gauge
AEM 52mm Boost gauge
in Bakemono 52mm Triple Gauge Pod
JDM STI Duracon Shift Knob
10/2/2009; Hit and run ~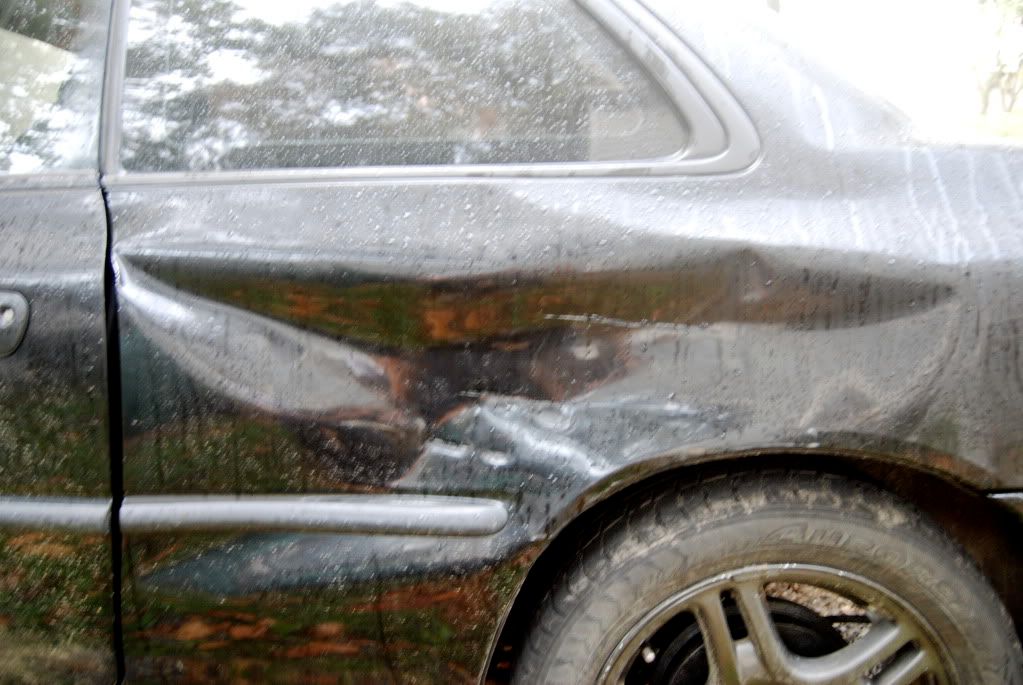 I know a guy who owns a body shop, Said he could do the work for me in about a week for $1,000 plus parts and it would be ready for paint.
How it is sitting now 170k+ ~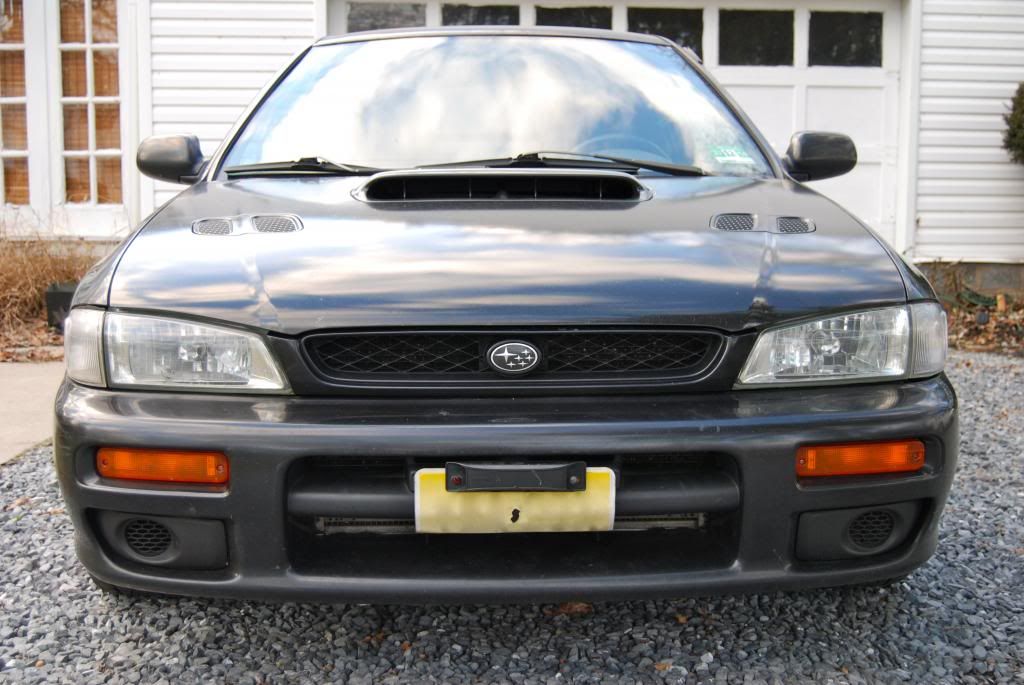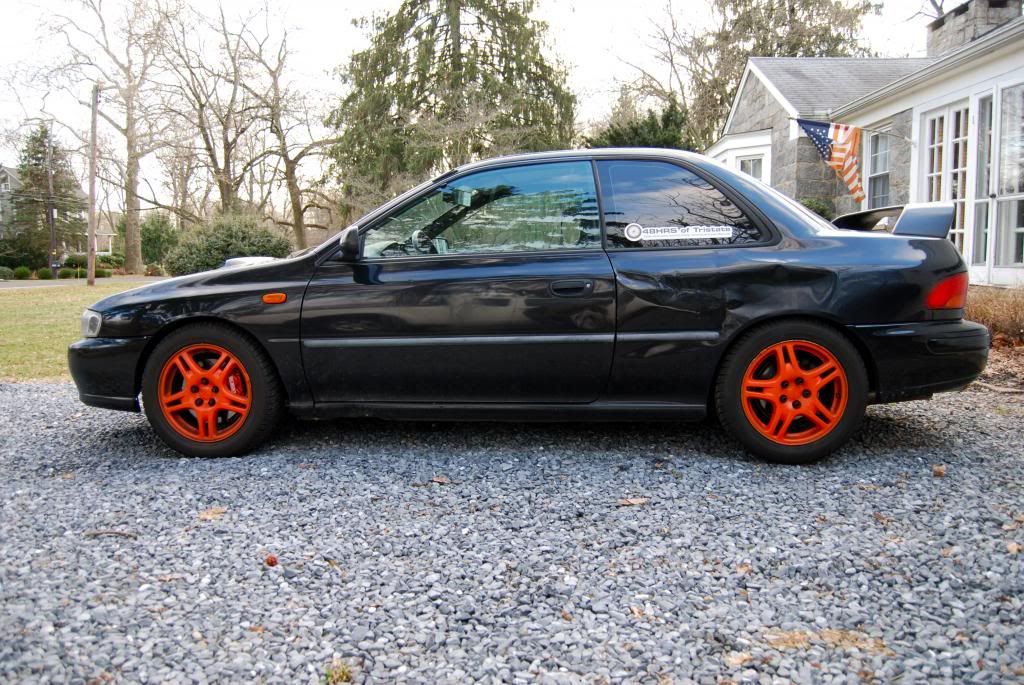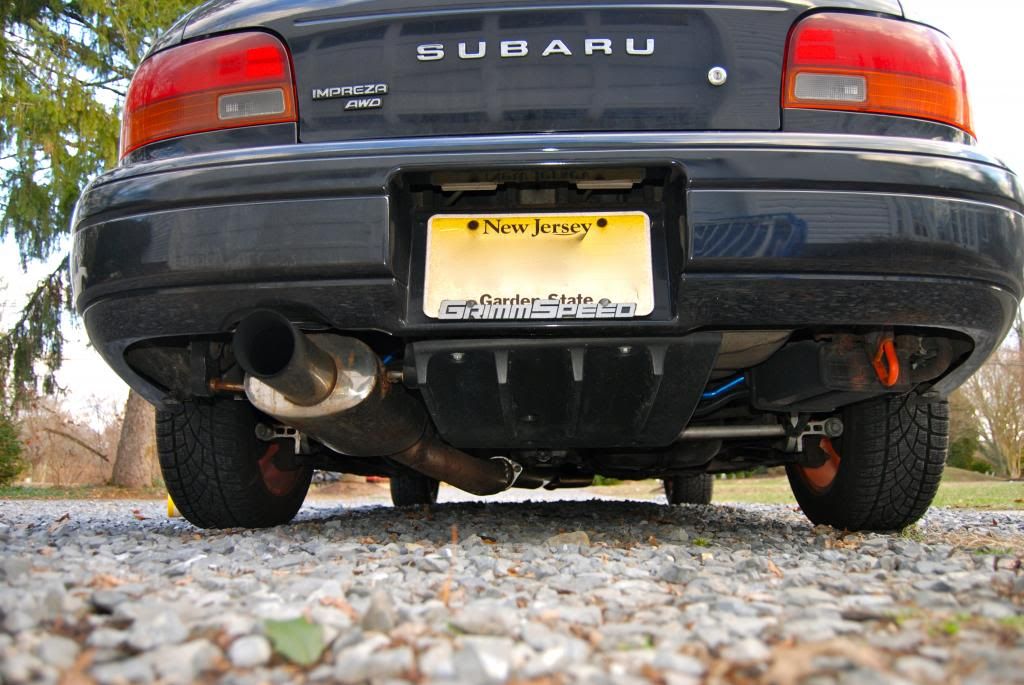 To show the paint on the hood and wing