2000 2.5 RS Impreza 4 door
Discussion Starter
•
#1
•
Falken Azenis RT-615 Review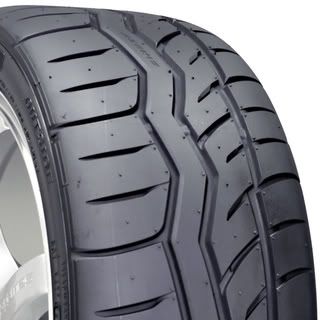 I bought Falken RT-615s in the size 235/40/17 on some brand new 17x8 OZ Ultraleggeras in January of 2008 and took them off in April of 2009.
Car Setup:
17x8 OZ Ultraleggeras +48
235/40/17 Falken Azenis RT-615s
KYB AGX struts
5Zigen (at first) / SPT (now) springs
-1.75 front camber
-0.75 rear camber
0 toe all around
What tires I had before:
215/45/17 Goodyear GS-D3s on 17x7 OZ Superleggeras
What tires I have now:
245/40/17 Bridgestone Potenza RE-01R on 17x8 OZ Ultraleggeras
Dry Grip:
They were a big step up from GS-D3s but Im sure some of that was from the 20mm more tread. I did not really have any problems with the infamous "greasiness when hot" until my friend and I autocrossed in the same run group and had less then a minute in between runs. During some pretty hard mountain runs and other autocross without a co-driver I was has no problems with greasiness though. The wider RE-01Rs seem to another step up in dry grip from these though.
Wet Grip:
They didnt seem to be as good in the wet as the GS-D3s (which were very good in wet) and the RE-01Rs but I never drive hard or do anything stupid in wet conditions. It didnt really bother me at all but I guess it could be nice to know you have some extra traction if you need to use some defensive driving. I did have to drive with my RT-615s at the wear bars when there was a few inches of snow out...never again they were beyond terrible.
Steering Response:
Compared to the GS-D3s the steering response seemed a little sluggish and the sidewall seemed softer. It seems about identical to the RE-01Rs I have now.
Tread Life:
My RT-615s lasted somewhere around 13,500 miles until they were almost completely bald. I did have several mountain runs and around 10 or so autocrosses on them. Another thing to keep in mind is that these have 8/32" of thread new and most other tires have 10/32".
Road Noise:
As with any extreme performance summer tire road noise is rather loud but it seems that when I got my RE-01Rs they were much quieter. Im sure some of that was contributed by the fact that the RT-615s were bald when I took them off but I dont remember them being as quiet as the RE-01Rs are or the GS-D3s were.
Price:
I always look for sales when I am buying tires so I got these tires for $106 per tire (IIRC) with free shipping from
www.discounttiredirect.com
. I also got my GS-D3s for $66 per tire + shipping and the RE-01Rs for $116 per tire + shipping from
www.tirerack.com
Other Notes:
The tread pattern on these tires looked sick and makes the tires look very meaty. The 245/40 RE-01Rs dont look as wide as the 235/40 RT-615s but they definitely are wider based on clearances. The optimal tire pressures I found were around 40 psi front and rear. I know optimal pressures will vary based on suspension setup, driving style, etc. but a lot of people ask this question so I figure I would include it.
Pictures: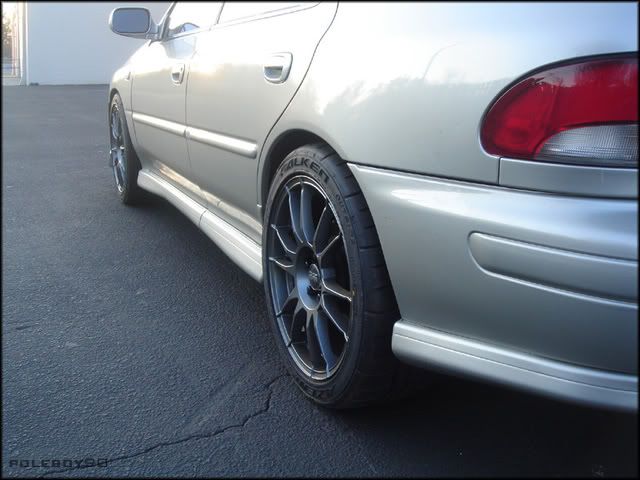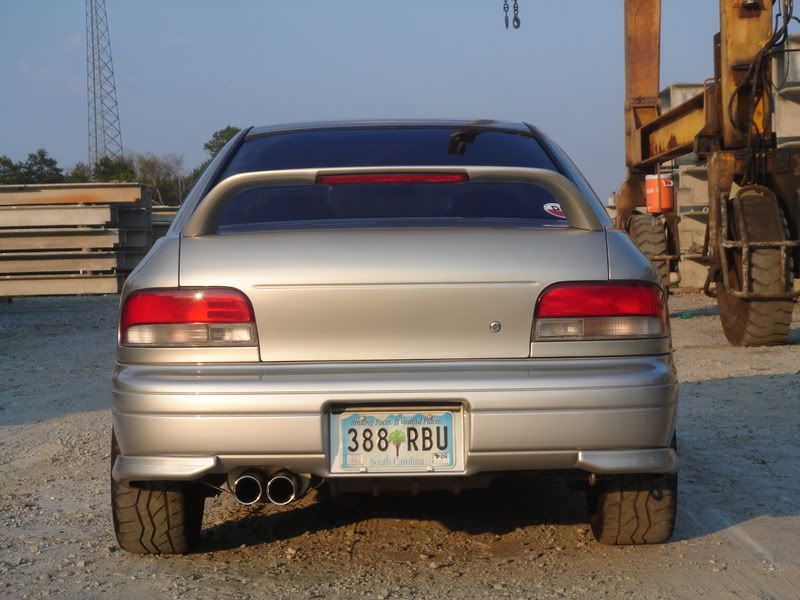 Comparison between 215/45 GS-D3s and 235/40 RT-615s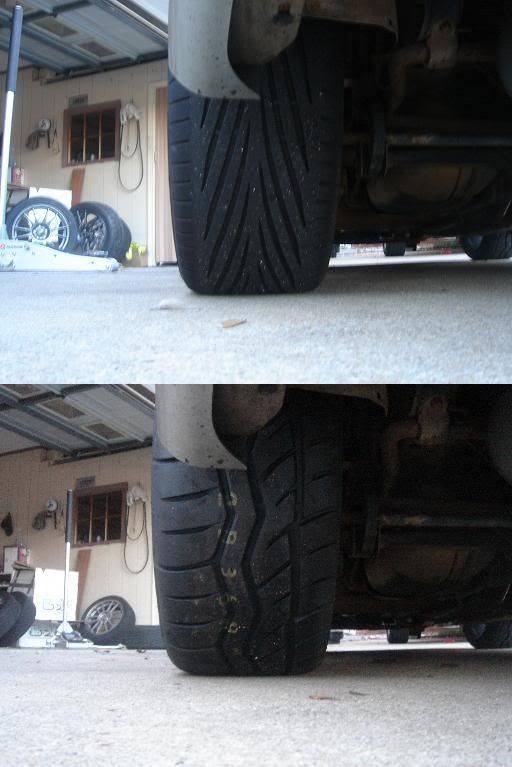 Rear strut clearance
Feel free to add your own review or ask any questions.
*Ill edit this review as I find mistakes and remember something I left out.*